Sustainable socks are made from sustainable materials that are designed to last longer and have a lower environmental impact than conventional socks. They are often made from natural fibers like bamboo or wool, which are more durable and biodegradable than synthetic fibers.
Sustainable socks can also be made from recycled materials like plastic bottles or recycled wool.
Why are sustainable socks important?
Sustainable socks are important because they help reduce the impact of the sock industry on the environment.
The sock industry is one of the most polluting industries in the world, and it is responsible for a significant amount of water and air pollution.
Sustainable socks are also important because they help support the growing market for sustainable fashion.
What are the benefits of sustainable socks?
The benefits of sustainable socks include reduced environmental impact, increased durability, and support for the sustainable fashion industry.
Sustainable socks also often cost less than conventional socks over their lifetime, since they do not need to be replaced as often.
What are some of the challenges associated with sustainable socks?
Some of the challenges associated with sustainable socks include the lack of availability of some sustainable materials, and the higher cost of production for some sustainable socks.
Additionally, some people may be reluctant to switch to sustainable socks because they are unfamiliar with the benefits or how to find them.
Below is a quick list of socks that we think are both stunning to look at and also have an amazing purpose behind them.
Each pair of socks represents a cause, story, or purpose. Happy discovering.
Encircled Socks
Encircled is a sustainable clothing brand built on the concept of no compromises, and sustainability in their DNA.
They're passionate about creating beautiful, trendless, comfortable designs and equally as passionate about producing locally, working with sustainable and biodegradable fabrics and having the smallest carbon footprint possible.
Encircled is a certified B Corporation, which means they're legally required to consider the impact of the business decisions on workers, suppliers, community, the environment, and you, the customer.
The Encircled business model is built on slow fashion, trendless designs and premium, long-lasting quality. Their sewing studios save all scrap fabric and upcycle it into accessories.
The brand also holds quarterly sample sales to find homes for perfectly imperfect garments. They host the Encircled community on Facebook where you can buy, sell or trade your Encircled clothes.
Nisolo Socks
Nisolo is a company that makes sustainable fashion products. They have a wide range of products, from shoes to socks to bags to jewelry. What makes Nisolo unique is their commitment to sustainability.
They use recycled materials wherever possible, and they manufacture their products in a way that minimizes waste.
Nisolo is a Certified B Corporation and also a certified fair trade company, ensuring that their workers are paid fairly and have good working conditions.
Taylor Stitch Socks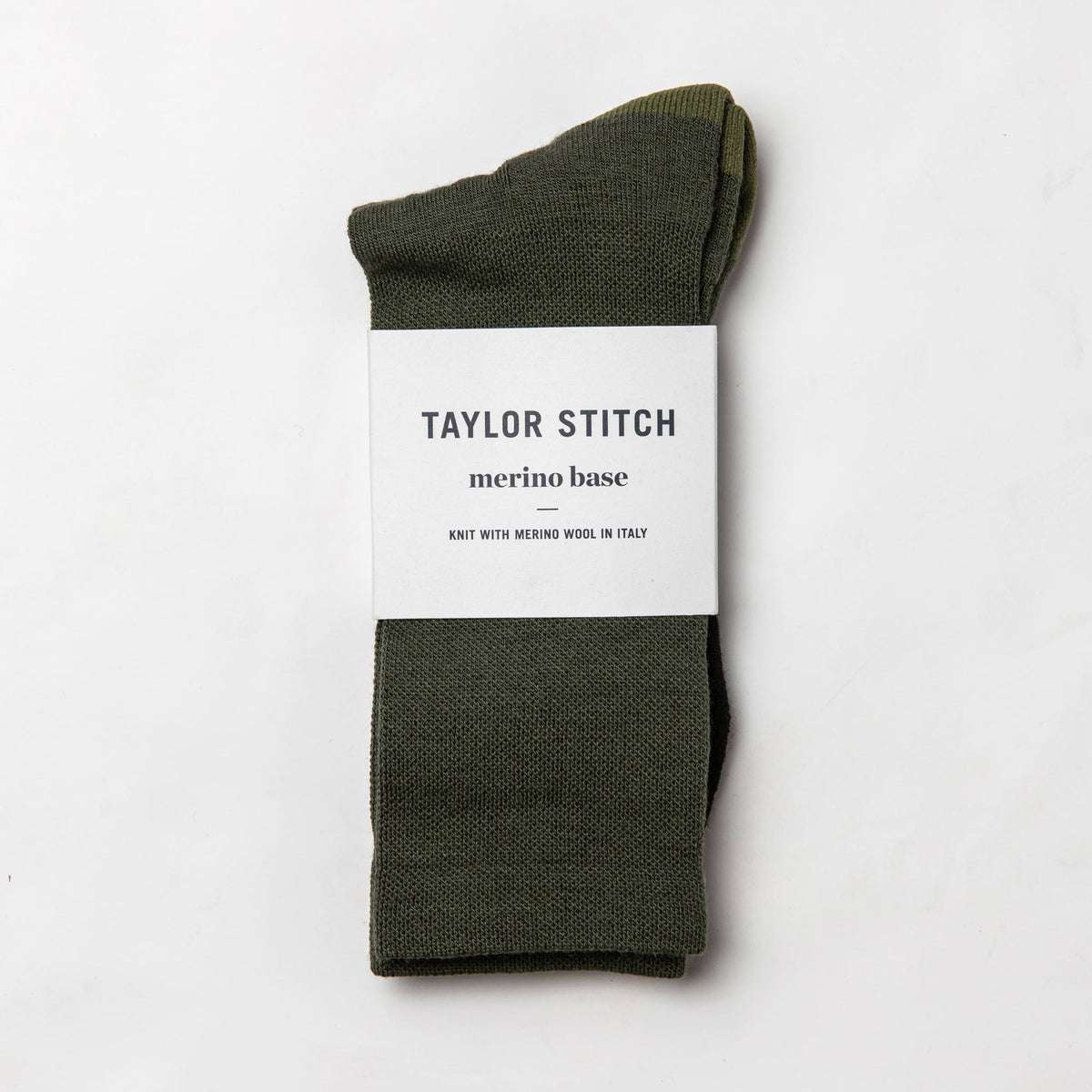 Taylor Stitch is a sustainable clothing brand that produces high-quality, stylish clothing for men and women. Taylor Stitch is committed to sustainable manufacturing practices and ethical sourcing.
Constructed to perfection and responsibly built for the long haul. They've taken 10 years of feedback and are doubling down on their commitment to building the best possible clothing while pledging to limit environmental impact.
From fiber to fabric to factory to end functionality, Taylor Stitch has grown from a need for products without limitations that could handle chopping wood, surf sessions, snagging trout, or simply heading to the office.
The brand is committed to using recycled and regenerative fibers wherever possible. This will help lower water usage, get rid of chemicals and pesticides which harm workers and leach into the rivers and help close the loop to create a cradle to cradle supply chain.
Conscious Step Socks
Listen to more Causeartist podcasts.
Conscious Step is committed to lasting social and environmental change. Every step they take in the production process supports farms and factories with fair wages, safe facilities, and sustainable materials.
Not only does every purchase empower the causes you care about in support of a better world, they've done better at every step in the production process, so you can feel great about your new favorite socks.
Every Conscious Step purchase supports one of their extraordinary partner organizations and the communities they serve. that adds up to sweeping support for the causes you care about.
Fair + Simple Socks
Fair + Simple is passionate about beautiful, sustainable pieces that come with a story and do good for the world.
That's why all their home goods, apparel, and accessories are handmade by female artisans who are lifting up their developing communities around the world.
Fair + Simple is committed to high quality, sustainable materials and fair trade practices for a beautiful piece you'll treasure for years to come.
Allbirds Socks
Allbirds is on a mission to prove that comfort, good design and sustainability don't have to be mutually exclusive. The company is dedicated to making the most sustainable footwear possible using premium natural materials, designed for the to and from of everyday life.
With the Allbirds Flight Plan, the brand has a bold list of sustainability commitments, they plan to cut their footprint in half by 2025. Then reduce it to near zero by 2030. In the meantime, they'll continue to be 100% carbon neutral and invite businesses everywhere to follow the Allbirds lead.
We work with leading organizations like ZQ Merino to ensure our wool is held to high standards of farming, land management and animal welfare.
Pact Organics Socks
Pact is out to change the apparel industry for good. The super soft everyday apparel is made using non-GMO organic cotton in a transparent supply chain that improves the lives of farmers and workers. You'll not only feel good in Pact, but also feel good about how it's made.
Maggie's Socks
Maggie's Organics mission is to produce and provide comfortable, durable, affordable and beautiful articles of apparel and accessories made from materials that restore, sustain and enhance the resources, including human, from which they are made.
Always Organic. Always Fair Trade. Always kind to both the environment & the workers making the apparel & accessories. Socks made & dyed with pride in USA!
Bonfolk Socks
Bonfolk Collective is a sock social enterprise in New Orleans, LA. With every pair sold through Bonfolk Collective, a pair will be donated to a local shelter or individual in need in New Orleans, LA.
It's easy for most of us to forget how important socks are to our health since most Americans have easy access to a clean pair daily. At times we can forget about the many Americans who live without this luxury.
Clean socks are essential to disease prevention, foot pain, warmth, & overall quality of life.
When purchasing a pair Bonfolk Collective socks, you're not only supporting a small business, but you are also helping the less fortunate in the local community.
Solmate Socks
More than just socks, Solmate Socks wants to encourage individuality and creativity. They want people who wear their products with confidence know that they are helping the environment too!
By using sustainably sourced fibers in every product – allowing you not only match your outfit but also stand out from everyone else- these sustainable designers at least attempt towards achieving harmony between fashion AND environmentalism.
The company understands how important it is for consumers today have both personal style choices as well as responsibility when making those decisions because everything counts–every action has an impact on tomorrow.
Bombas Socks
Bombas was started with a mission of donating essential and comfortable socks to homeless shelters.
It sounds simple, but putting on clean, comfortable socks every day is a powerful thing. With the help of customers and Giving Partners, they wanted to offer new, clean socks to everyone who needs them.
So they created the most comfortable socks, underwear, and t-shirts they could imagine. And for every clothing item you purchase, a clothing item of the same kind is donated to those experiencing homelessness.
Society Socks
Society Socks is a sock company that plans on putting an end to this lack of donations. With every pair of socks sold, another pair of socks is donated to a homeless shelter.
They have partnered with Sue Lee from Sock-It-To-Em to donate to charities across the United States on a monthly basis, having most recently donated to a group of charities in Oklahoma. In addition, we donate to charities in Canada through a partnership with Socks 4 Souls.
Contrary to traditional sock companies, we provide our customers with a sock subscription which renews monthly.
The social benefit of a sock subscription is that customers become recurring donors.
Every month, customers receive two new pairs of socks in the mail and an additional two pairs are donated to a homeless shelter in their name.
With a constantly growing base of subscribers, Society Socks' goal is to solve the entire North American demand for socks at homeless shelters.
Latest Posts
Causeartist
Causeartist is a multi media company spotlighting impact entrepreneurs, impact startups, and corporate social responsibility.