Mother's Day is a special day to celebrate the amazing women in our lives who have brought us into this world. It is a day to show our mothers how much we appreciate all they do for us and how much they mean to us.
Mother's Day can be celebrated in many different ways, but one of the best ways to show your mom how much you care is to simply spend time with her and let her know how much you love her.
Another great way to show your appreciation is to give her a heartfelt ethical gift that comes from the heart. Whatever you do on Mother's Day, make sure your mom knows how much she means to you!
Finding the perfect gift for Mother's Day shouldn't leave you feeling like you're stuck between three choices at your local mall.
Celebrating mom should be about doing or investing in experiences and products that brings joy to the planet, just like the joy he's always brought to you.
This Mother's Day, whether you're celebrating your adventure seeking mom or your climate change activist mama, we've created the ultimate Mother's Day gift guide for conscious consumers.
Choose what best represents your mom while still having a positive impact on humans, animals and the planet.
Check out our top choices for Mother's Day gifts that are ethically made, give back to community initiatives and are sure to put a smile on mom's face this Mother's Day.
Gift Set from Beautyologie
When shopping for Mother's Day, we all know to look for products that are clean, sustainable and cruelty-free. But as conscious and well-meaning as we try to be, do we ever ask about Who made our beauty products, and if they were treated fairly?
Show mom how much she means to you on Mother's Day with this curated collection of thoughtful gifts from several social impact brands. Each item in the MOM, YOU ARE AMAZING Gift Box is consciously and sustainably made by female and mom-led small businesses championing people and the planet before profits. (Most of the brands are also BIPOC owned).
MOM, YOU ARE AMAZING Gift Box Includes:
Upcycled Glass Heart and Sterling Silver Charm Pendant – CLED
Progress Not Perfection Vintage Stripe Socks from – Poplinen
Mom & Child 100% Silk Scarf from – Neococo
Shea Butter Body Lotion – Shea Yeleen
$25 Gift Card- Beautyologie
Canvas Cosmetic Bag – Terra Thread
"Living a Committed Life," by bestselling author of "Soul Of Money" – Lynne Twist
20% of the proceeds from this box will be donated to Fair Trade USA ™, the leading nonprofit certifier of fair trade products in North America.
Natural Marble Tealight Holder from NOVICA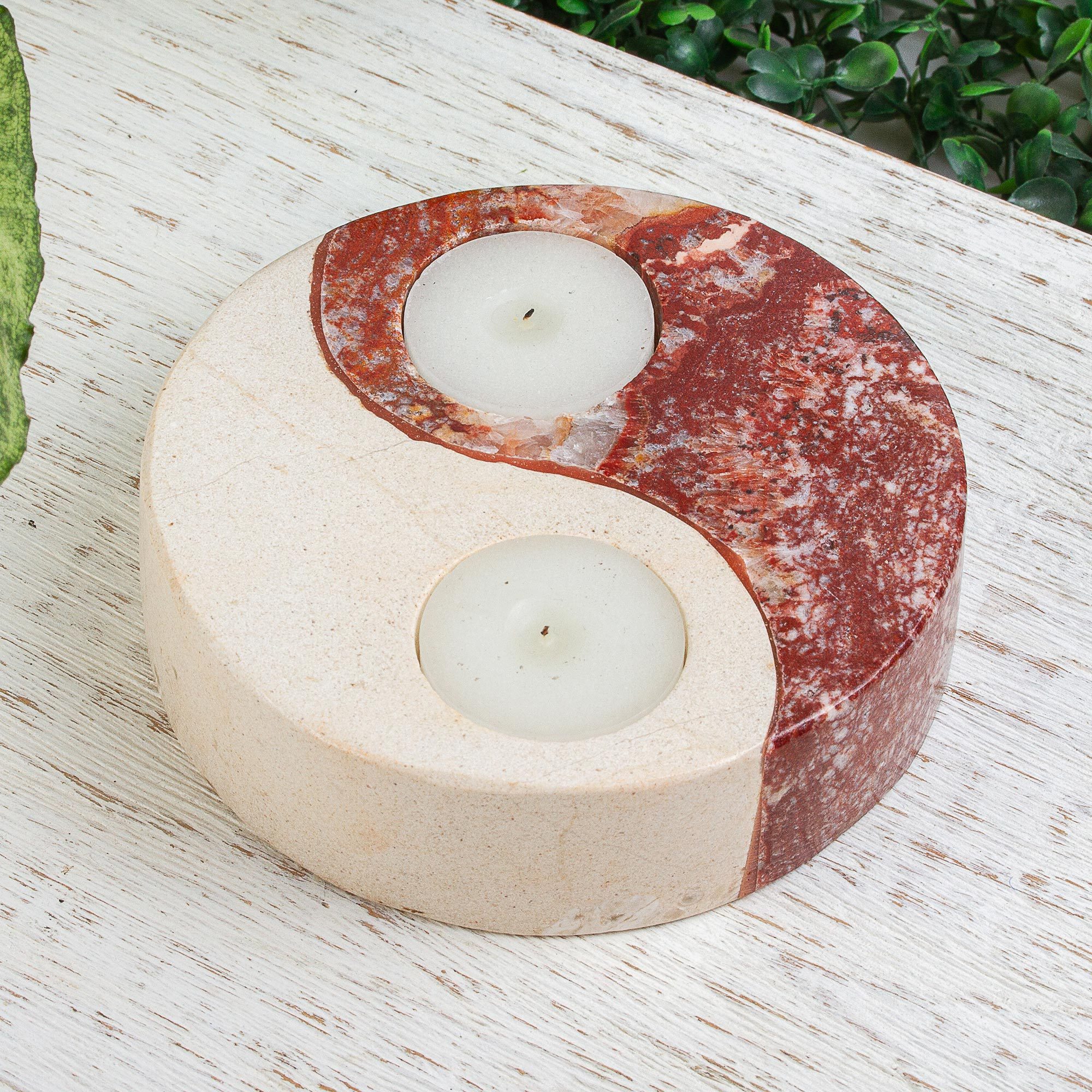 Working with natural marble in ivory and russet, the Sierra Family creates this distinctive tealight candle holder. They design the round holder in the shape of the yin and yang symbol, which represents the concept of dualism–light and dark, negative and positive, and so on.
The NOVICA marketplace is a great place to shop for Mother's Day. They feature the works of more than 20,000 artisans for sale, improving the economic prospects of artists in some of the world's most remote areas.
Showcasing their products on NOVICA, offers artisans fair prices, no binding contracts and the freedom to make a success of their craft by building a sustainable business.
Shop 10,000+ sustainable products at DoneGood
DoneGood has earned the moniker "The Amazon for Social Good," according to Forbes. Just like Amazon, DoneGood offers an extensive array of products spanning various categories, including clothing, home goods, coffee, household cleaners, and much more.
However, what sets DoneGood apart from Amazon is its unwavering commitment to positive impact. Unlike Amazon, every single item available on DoneGood contributes to the betterment of both people and the planet.
DoneGood diligently evaluates all the brands featured on their platform to ensure they uphold principles such as fair wages, the absence of trafficked and child labor, and the utilization of environmentally-conscious practices and materials.
This rigorous screening process ensures that every purchase you make through DoneGood aligns with your values and contributes to positive change.
The home of 10,000+ sustainable products, DoneGood has TONS of gift ideas for Mother's Day.
Coconut & Sandalwood Bundle from Soapbox
The Soapbox coconut oil hair care & personal wash products will moisturize & nourish your locks and skin for a deep hydration experience. The rich scent of sandalwood blended with the natural sweetness of coconut will bloom a relaxing aroma in your shower and at your sink with every use.
Soapbox believes giving back should be easy. That's why an everyday purchase with Soapbox is a soap bar donation that keeps someone in need a little safer.
Each Soapbox product has a unique Hope Code. This code can be entered to find out the specific project your purchase benefited. Why? So you can see how your act of giving can contribute to a larger mission and impact.
Avantgarde Gold Ring from Ana Dyla Jewelry on Fairbee
Discover an exquisite assortment of premium materials meticulously crafted under ethical working conditions, infused with care and dedication for both the team and the production process. These are more than just items – they're enduring treasures designed to span generations.
Each piece of Ana Dyla jewelry is a testament to meticulous handcraftsmanship using only the finest materials. Safeguard the brilliance of your jewelry by storing it in the provided pouch or box, shielded from direct sunlight.
Ana Dyla is resolutely committed to ushering in a new era of mindful shopping, where sustainability and equitable production practices become the norm. This philosophy resonates perfectly with Fairbees' vision, and it's an honor to feature Ana Dyla on our platform.
Originating from the Netherlands, Ana Dyla is a conscious lifestyle brand with a profound mission to create a more truthful and improved world.
They achieve this by offering jewelry that exemplifies fairness, transparency, and sustainability at its core. Their creations embody a philosophy of quality prevailing over quantity.
Ethical Clothing from Known Supply
KNOWN SUPPLY operates on the foundation of radical transparency, a rare attribute within the apparel industry. When you buy a product from KNOWN SUPPLY, you're not just making a purchase – you're entering a space of connection.
Every item bears the unique signature of its creator, allowing you to virtually "meet" the artisan behind it. Through KNOWN SUPPLY's online search feature, you gain insight into the story of each maker.
The company is dedicated to partnering with marginalized communities, offering them meaningful employment opportunities. This not only empowers these underserved populations but also highlights the significant positive influence that conscientious clothing purchases can exert.
Beautiful Flats from The Root Collective
The driving force behind The Root Collective is to infuse humanity into the fashion industry. This is achieved by reconnecting consumers with the individuals who craft the items we don.
Each product carries the name of the real person behind it, reaffirming the tangible human connection. The company forms direct partnerships with small workshops situated in Guatemala.
Their primary objective revolves around bolstering established workshops operated by local entrepreneurs. Every producer within this network receives wages that extend beyond the boundaries of fair trade.
This model is intentional and purposeful. The potential of small businesses to ignite transformative change within communities through employment is remarkable. The aim is clear: to bolster and empower these local leaders, fostering enduring change through meaningful work.
Socially Conscious Soap Gift Set from Sitti
Olive oil stands out as a potent agent for eradicating bacteria and nourishing the skin. While the utilization of olive oil in skincare has long been a tradition in the Middle East, its significance has been somewhat understated in North America.
Sitti Soap introduces a range of olive oil-infused soaps to the market, meticulously crafted through cold-pressing and handmade by refugee women residing in the Gaza refugee camp within Jordan.
This remarkable social enterprise extends empowerment to women who've been compelled to leave behind their roots in regions like Palestine.
With each purchase, a sense of community flourishes for these women, enabling them to not only earn an income but also strive for a life of autonomy and liberation. Through your support, these women are given the means to progress towards a future brimming with opportunities.
Quartz Crystal Gemstone Palette from Āether Beauty
The issue of plastic makeup packaging causing widespread pollution has become a significant concern worldwide. Tiila, the visionary behind Āether Beauty, was steadfast in her determination to establish a brand that embodies ethical sustainability not just in its formulations, but in every aspect of its creations.
Recognizing the far-reaching ecological impact inherent in our actions, Tiila, as the founder, is resolute in her mission to infuse sustainability into every facet of Āether Beauty.
This steadfast commitment is exemplified by her refusal to introduce a new product unless a more sustainable alternative exists. Moreover, a portion of the proceeds from Āether Beauty product sales is dedicated to environmental charities.
This dual approach of giving back and prioritizing sustainability stands as the blueprint to ensure we leave behind a planet that's improved from the way we found it.
Upcycled Sandals from Indosole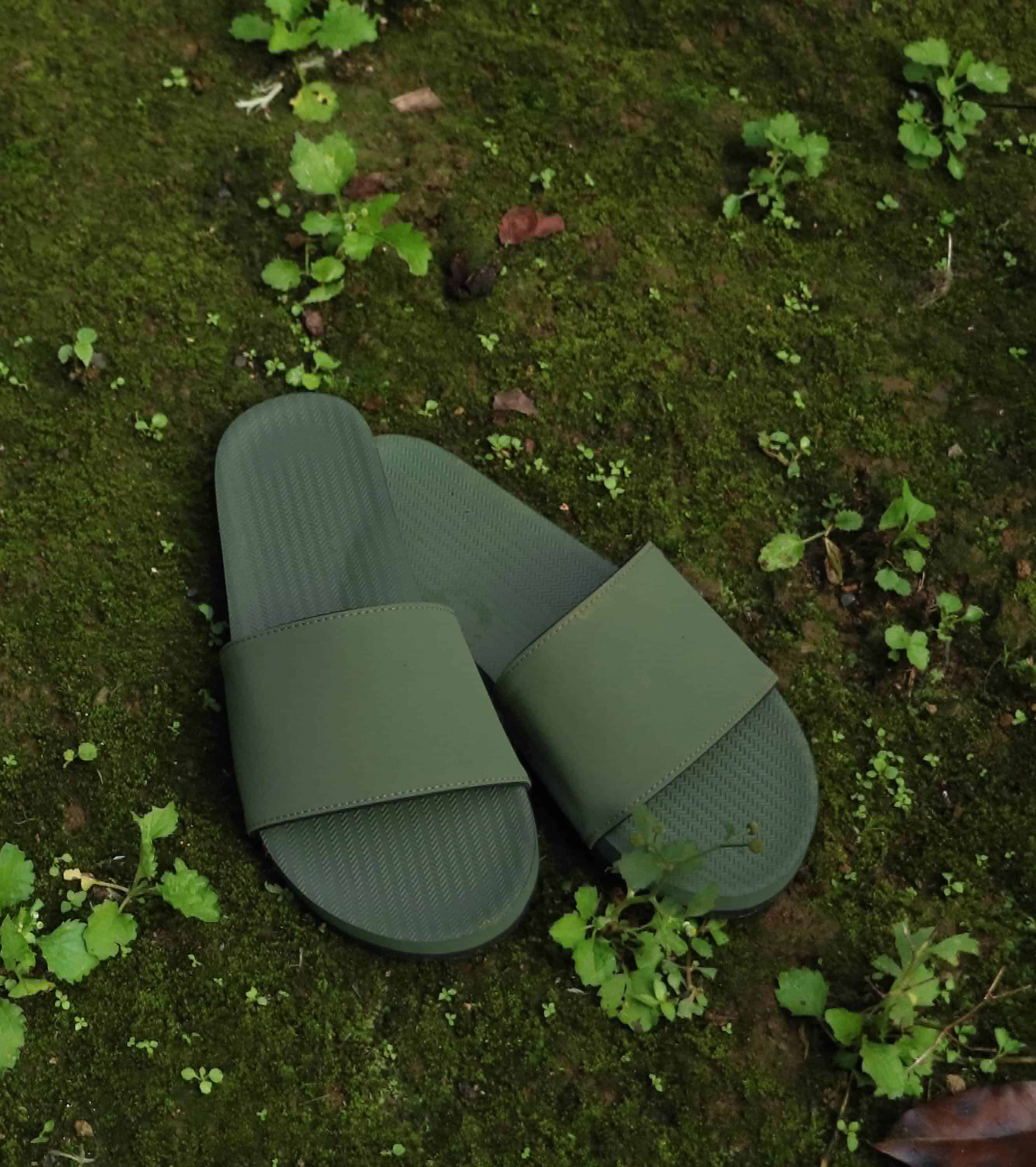 Indosole undertakes the remarkable task of repurposing discarded tires, which would otherwise contribute to Indonesia's mounting landfill issue.
These tires are ingeniously transformed into stunning sandals and shoes through a production process that champions organic, non-toxic, and environmentally sustainable practices.
Beyond its environmental impact, this approach also provides meaningful employment opportunities for numerous individuals in Indonesia.
Inspired by the timeless designs of Greek and Roman sandals, Indosole proudly presents their latest creation, The Cross.
With a consistent focus on comfort, longevity, and style, this new model seamlessly integrates these essential elements. Leveraging our distinct recycled tire sole technology, along with natural and vegan uppers, we've harnessed our innovative enviro fibre straps in a fresh manner.
The outcome is Indosole's most "stylish" sandal yet, a harmonious amalgamation of these core principles.
Adjustable Hammock Stand from Yellow Leaf Hammocks
Established by the partnership of Joe Demin and Rachel Connors, Yellow Leaf emerges as a lifestyle brand dedicated to fostering relaxation and fueled by positive influence.
At the heart of Yellow Leaf's mission is the creation of products that inspire individuals to embrace daily relaxation and lead lives that are characterized by genuine contentment and minimal stress.
Yellow Leaf's inaugural offering comprises a collection of meticulously handwoven hammocks, exuding an astonishing softness and meticulously engineered for unparalleled comfort.
A distinguishing facet of Yellow Leaf's ethos is their unwavering commitment to producing meaningful, well-paying employment for women residing in rural Thailand.
These skilled artisans meticulously handcraft each hammock. The brand's ultimate aspiration is to provide these artisans with the means to uplift their families from poverty to a more secure middle-class existence.
Beautiful Necklace From The Starfish Project
Starfish Project crafts fashionable jewelry that serves as a catalyst for empowering women throughout its entire production cycle. At the core of Starfish Project's initiatives is an outreach program that extends its reach into brothels, fostering connections with girls and women who aspire to escape the grip of the sex trade.
Through this program, individuals are provided with comprehensive training in diverse fields such as jewelry crafting, photography, operations, and beyond.
This training not only equips them to contribute to the operation and expansion of Starfish Project but also aids in their personal and professional growth, enabling a transformation towards independence and self-sufficiency.
Veteran Made Tote Bag From Sword & Plough
Sword & Plough is dedicated to bolstering veteran employment through strategic collaborations with both companies and non-profit organizations. These partnerships revolve around the employment of veterans as skilled sewers and manufacturers.
Sword & Plough actively encourages its partners to grow alongside them by extending employment opportunities to veterans, addressing the escalating demand for Sword & Plough products.
In a remarkable initiative, the company repurposes substantial amounts of military surplus that would otherwise be discarded via burning or burial. The result is a range of bags crafted from upcycled military materials, endowing them with water, fire, and UV resistance.
The company's mission extends beyond the realm of physical products – it aspires to evoke an emotional and tangible impact in the daily lives of civilians.
Through their products, Sword & Plough seeks to artistically remind individuals of the challenges faced by both our nation and veterans, while highlighting the collective potential each person holds to contribute positively.
Comfy Dress From Tentree
Tentree crafts essential items that prioritize the well-being of our planet, utilizing the most sustainable and comfortable materials available.
With each purchase, the company goes above and beyond by planting 10 trees, a practice that democratizes significant change and underscores the profound impact that a single small decision can wield.
Having already planted an impressive 50 million trees, Tentree has orchestrated remarkable change.
These trees have not only absorbed millions of tons of CO2 from the atmosphere but have also uplifted entire communities from poverty and rejuvenated more than 5,000 hectares of land (equivalent to 12,000 football fields).
The company's ambitious objective centers on planting 1 billion trees by 2030, a testament to their unwavering commitment towards building a sustainable and thriving future.
Latest Stories
Causeartist
Causeartist is a multi media company spotlighting impact entrepreneurs, impact startups, and corporate social responsibility.