Mother's Day is a special day to celebrate the amazing women in our lives who have brought us into this world. It is a day to show our mothers how much we appreciate all they do for us and how much they mean to us.
Mother's Day can be celebrated in many different ways, but one of the best ways to show your mom how much you care is to simply spend time with her and let her know how much you love her.
Another great way to show your appreciation is to give her a heartfelt ethical gift that comes from the heart. Whatever you do on Mother's Day, make sure your mom knows how much she means to you!
Finding the perfect gift for Mother's Day shouldn't leave you feeling like you're stuck between three choices at your local mall.
Celebrating mom should be about doing or investing in experiences and products that brings joy to the planet, just like the joy he's always brought to you.
This Mother's Day, whether you're celebrating your adventure seeking mom or your climate change activist mama, we've created the ultimate Mother's Day gift guide for conscious consumers.
Choose what best represents your mom while still having a positive impact on humans, animals and the planet.
Check out our top choices for Mother's Day gifts that are ethically made, give back to community initiatives and are sure to put a smile on mom's face this Mother's Day.
---
Gift Set from Beautyologie
When shopping for Mother's Day, we all know to look for products that are clean, sustainable and cruelty-free. But as conscious and well-meaning as we try to be, do we ever ask about Who made our beauty products, and if they were treated fairly?
Fair Trade practices put people and the planet first. They help create solutions to issues including the overuse of natural resources, women's empowerment, refugee livelihoods, human rights, inequality and sustainable farming.
Fair Trade Enterprises support organic agriculture, adopt circular economy production processes, generate new models of social enterprise and create new ways to champion the dignity of workers, farmers, artisans and communities around the world.
From radiance-inducing face oils handcrafted by Peruvian artisans to microbiome-restoring elixirs formulated with the help of female cooperatives in Ghana, Beautyologie puts humanity at the forefront of the beauty industry.
Natural Marble Tealight Holder from NOVICA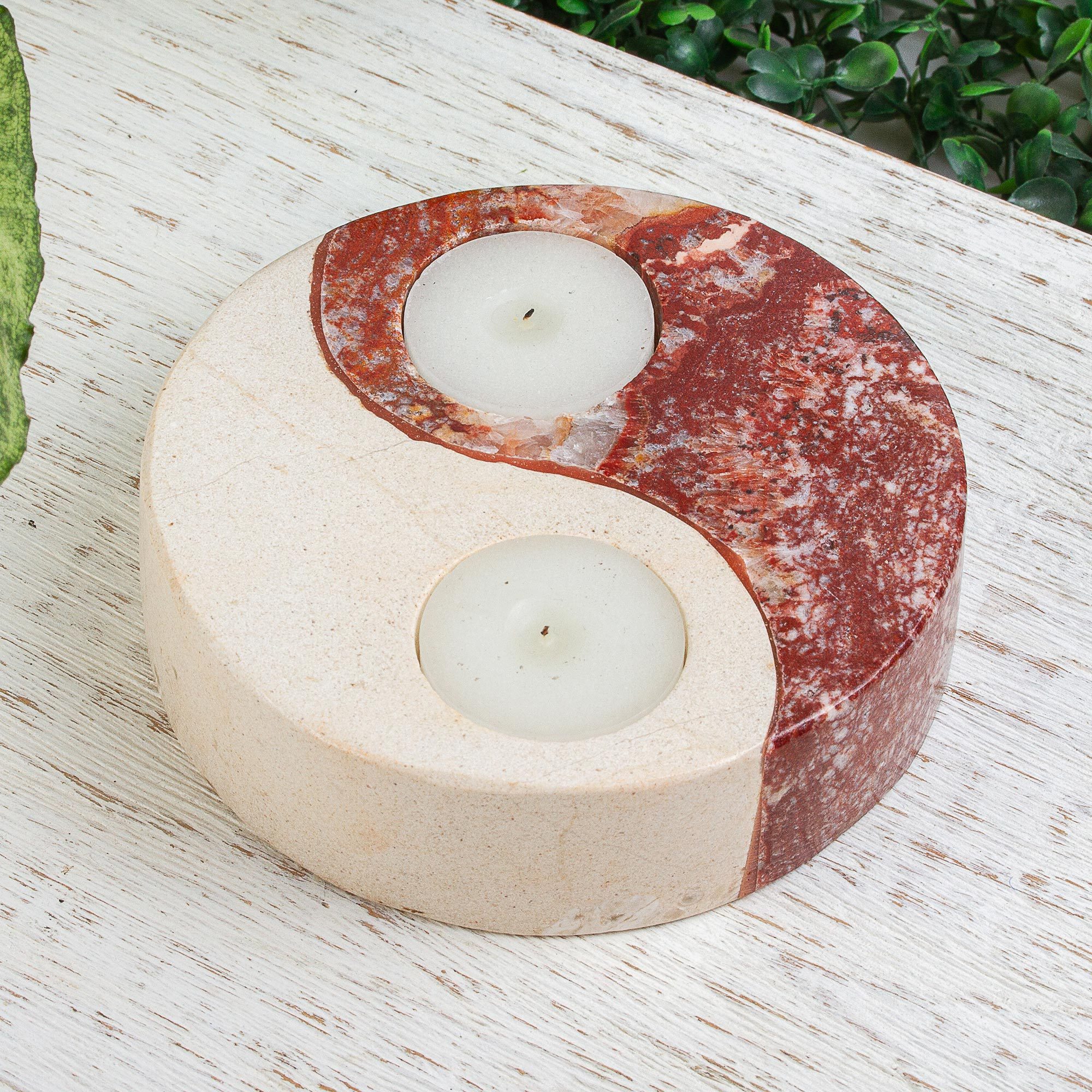 Working with natural marble in ivory and russet, the Sierra Family creates this distinctive tealight candle holder. They design the round holder in the shape of the yin and yang symbol, which represents the concept of dualism–light and dark, negative and positive, and so on.
The NOVICA marketplace is a great place to shop for Mother's Day. They feature the works of more than 20,000 artisans for sale, improving the economic prospects of artists in some of the world's most remote areas. Showcasing their products on NOVICA, offers artisans fair prices, no binding contracts and the freedom to make a success of their craft by building a sustainable business.
Shop 10,000+ sustainable products at DoneGood
Forbes called DoneGood "The Amazon for Social Good." Like Amazon, DoneGood carries thousands of products in all sorts of categories from clothing to home goods to coffee to household cleaner and a lot more.
But very much unlike Amazon—all items on DoneGood do good for people and the planet. DoneGood screens all the brands who sell on their site to ensure they're paying living wages, are free of trafficked- and child-labor, and use highly ecofriendly practices and materials, so you know you can feel good about every purchase you make.
The home of 10,000+ sustainable products, DoneGood has TONS of gift ideas for Mother's Day.
Coconut & Sandalwood Bundle from Soapbox
The Soapbox coconut oil hair care & personal wash products will moisturize & nourish your locks and skin for a deep hydration experience. The rich scent of sandalwood blended with the natural sweetness of coconut will bloom a relaxing aroma in your shower and at your sink with every use.
Soapbox believes giving back should be easy. That's why an everyday purchase with Soapbox is a soap bar donation that keeps someone in need a little safer.
Each Soapbox product has a unique Hope Code. This code can be entered to find out the specific project your purchase benefited. Why? So you can see how your act of giving can contribute to a larger mission and impact.
Avantgarde Gold Ring from Ana Dyla Jewelry on Fairbee
A fine collection of high-quality material produced under good working conditions with love & attention for the team and production. High-quality treasures that will last you for generations.
All Ana Dyla jewelry is handcrafted using the highest quality materials. Store your jewelry in the pouch or box provided, out of direct sunlight.
Ana Dyla is on a noticeable mission to facilitate conscious shopping by making sustainability and fair production the new normal. This fully aligns with Fairbees' ambitions which is why we are honored to have Ana Dyla on our platform.
Ana Dyla is a Dutch conscious lifestyle brand aiming for an honest and better world by offering fair jewelry with transparent and sustainable origin. Their jewelry believes in quality over quantity.
They provide personalized craftsmanship as each item is hand sculpted. No corners are cut. The carefully curated luxury materials provide the highest quality accessories.
Ethical Clothing from Known Supply
KNOWN SUPPLY's model is based on radical transparency, something that's often sorely missing in the apparel industry. When you purchase an item from KNOWN SUPPLY, you'll have the opportunity to "meet" the makers; each product contains the signature of the maker who crafted it, and KNOWN's online search function gives you the opportunity to learn more about each maker.
The company works with underserved populations to provide meaningful work and to show the powerful impact clothing purchases can have if made thoughtfully.
Certified Sustainable Products from Eco-Stylist
If you're looking for the perfect Mother's Day gift that's also better for the planet and the people who made it, Eco-Stylist has you covered. In 2022 it's ok to expect more from brands: to expect an incredible gift with an equally incredible impact—and what would make Mom happier?
Check out Eco-Stylist's 9 picks for Mother's Day gifts, all from Certified sustainable brands. Explore their brand ratings to learn more about how they rate and why these are great brands to support!
Beautiful Flats from The Root Collective
The Root Collective mission is to humanize the fashion industry, and they do that by reminding consumers that a real person with a real name make the things we wear. The company partner directly with small workshops in Guatemala.
Their goal is to support existing workshops that are run by local business owners. All of the producers receive beyond fair trade wages. This model is intentional. Small business has the power to create incredible change in communities through jobs, and they want to support and empower those local leaders to continue to see change through employment.
Socially Conscious Soap Gift Set from Sitti
Olive oil is one of the best oils for killing bacteria and hydrating your skin. Utilizing olive oil in skin care has always been a practice in the Middle East, but not as heavily practiced in North America.
Sitti Soap brings your olive oil-based soaps to the market, that are handmade and cold-pressed by refugee women at the Gaza refugee camp in Jordan. This incredible social enterprise is providing empowerment to women who have had to leave everything behind in countries such as Palestine.
Every purchase cultivates community for these women, and allows them to earn an income and work towards a life of freedom.
Quartz Crystal Gemstone Palette from Āether Beauty
Plastic makeup componentry is a huge source of pollution globally and Tiila, founder of Āether Beauty, really wanted to create a brand that was ethically-sustainable, beyond the formulation, but in everything that Āether Beauty creates.
Tiila is aware of the eco footprint we have in everything we do and as a founder, wants to bring sustainability into every decision at Āether Beauty. That's why she won't launch a product until there's a better sustainable alternative. And when you purchase Āether Beauty products a portion of sales goes to environmental charities, because giving back and being sustainable is the only way to ensure we leave this planet better than we found it.
Upcycled Sandals from Indosole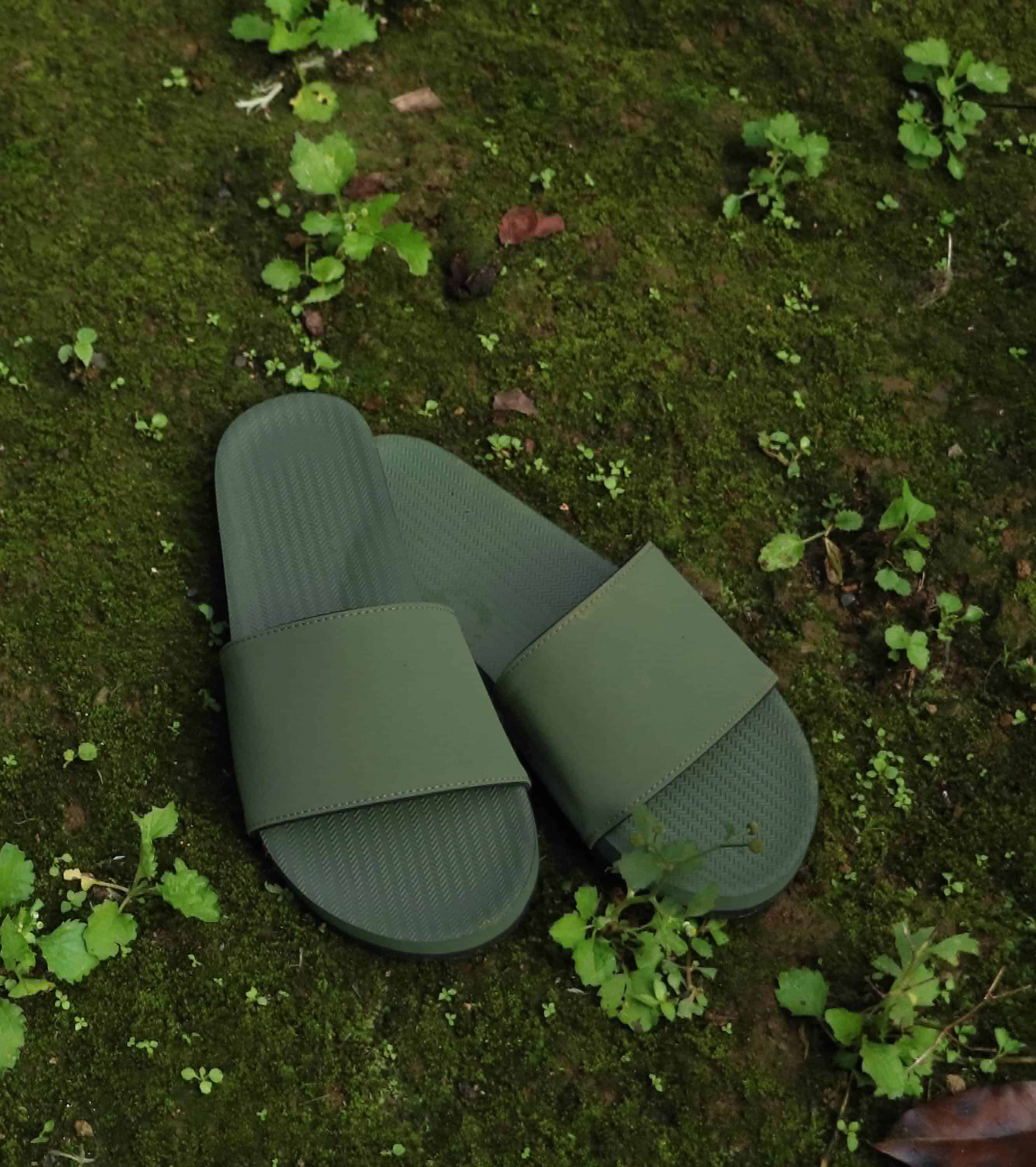 Indosole takes old tires that would otherwise contribute to Indonesia's massive landfill problem, and transforms them into beautiful sandals and shoes through a production process that is organic, toxic free, and environmentally sustainable. Not only that – the process provides dignified work to many in Indonesia.
Inspired by the traditional Greek and Roman sandal, The Cross is Indosole's newest model. Always focusing on comfort, durability and style, this new model is the perfect blend of all these core elements. We mixed our signature recycled tire sole technology, natural and vegan uppers and used our enviro fibre straps in a new way to create Indosole's most 'stylish' sandal.
Adjustable Hammock Stand from Yellow Leaf Hammocks
Founded by husband and wife Joe Demin and Rachel Connors, Yellow Leaf is a lifestyle brand focused on relaxation and driven by positive impact. Yellow Leaf makes products that empower people to practice daily relaxation and to live their best, most stress-free lives.
The brand's first product is a line of hammocks that are impeccably handwoven, shockingly soft, and technically engineered for extreme comfort. Best of all, Yellow Leaf is committed to creating high-wage jobs for women in rural Thailand who weave each hammock by hand. The team's goal is to empower artisans to lift their families from poverty to the middle class.
Beautiful Necklace From The Starfish Project
Starfish Project makes trendy jewelry that empowers women at every step of process. Starfish has an outreach program that goes into brothels, building relationships with girls and women who want out of the sex trade. They're then trained in jewelry making, photography, operations, and more, helping to run and grow Starfish as they develop personal and professional skills.
Veteran Made Tote Bag From Sword & Plough
Sword & Plough empowers veteran employment by working with companies and non-profit organizations that employ veterans as sewers and manufacturers, and they ask partners to scale with them by hiring veterans to meet the growing demand for S&P products. The company recycles thousands of pounds of military surplus that would otherwise be burned or buried. Because the bags are made from repurposed military gear, they are also water, fire and UV resistant! Their goal is to emotionally and physically touch civilians in their everyday lives. They aim to remind them, in a beautiful way, of the challenges our country and veterans face, and the power that every person has to help.
Comfy Dress From Tentree
Tentree makes Earth-First essentials using the most sustainable (and comfortable) materials in the world. Every time you purchase an item, the company plants 10 trees. By planting trees for every purchase, they're making big change accessible to everybody and showing the lasting impact that one small choice can have.
Tentree has planted over 50 million trees to date. That's huge. Those trees have removed millions of tonnes of CO2 from the atmosphere, lifted entire communities out of poverty, and reforested over 5,000 hectares of land (that's equal to 12,000 football fields). They're on a mission to plant 1 billion trees by 2030.
Latest Stories
Causeartist
Causeartist is a multi media company spotlighting impact entrepreneurs, impact startups, and corporate social responsibility.