Cheers to the many amazing organizations impacting the world every day in the work that they do. In this post, we look at organizations impacting the world through vision.
This is such an elementary and essential part of everyday life. Sight is a gift that so many of us take fro granted. These organizations are making it their missions to make sure that eye care is provided around the globe even in the most rural areas of the world…
---
---
---
Unite For Sight supports eye clinics worldwide by investing human and financial resources in their social ventures to eliminate patient barriers to eye care. Unite For Sight combines the best practices in eye care, public health, volunteerism, and social entrepreneurship to achieve their goal of high-quality eye care for all. The programs are locally led and managed by ophthalmologists at Unite For Sight's partner eye clinics.
---
Unite For Sight's international eye care services partner with local eye clinics to provide year-round, comprehensive care.
---
This care includes examinations by local eye doctors, diagnosis and care for treatable conditions, education, and preventative care.
---
Outreach services are brought to the people right in their villages. In some cases, that means traveling seven or more hours to reach people where they live. Unite For Sight is a pioneer of responsible healthcare.
---
---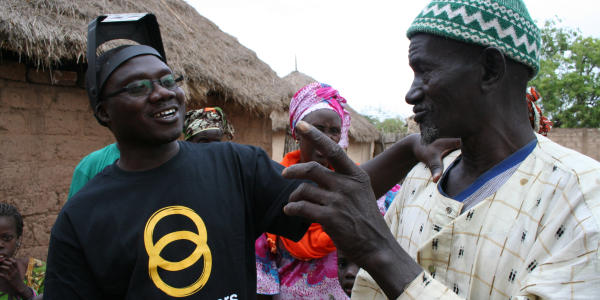 ---
Sightsavers works to combat blindness in developing countries, restoring sight through specialist treatment and eye care. They support people who are irreversibly blind by providing education, counseling, and training where needed. Sightsavers works with the people who need it most – those living in poverty in some of the world's poorest countries. Sightsavers' vision is…
---
 "a world where no one is blind from avoidable causes and where visually impaired people participate equally in society."
---
Sightsavers believes in the power of collaboration and forges strong alliances for long-term impact.
---
---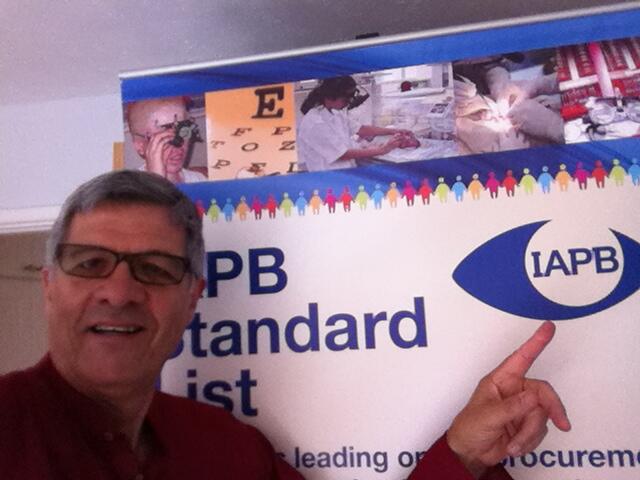 ---
Run by the International Agency For The Prevention of Blindness (IAPB), this standardized List is a procurement and budgeting platform for eye health services in developing countries.
---
The List brings together like-minded companies, joined in a coalition, to provide a carefully evaluated range of technologies from trusted suppliers. This coalition provides IAPB members and their partners the access to appropriate eye health technologies at specially negotiated prices.
---
The Standard List is currently an information service only, offering discounted prices to eligible eye health providers. It is not an automated procurement process. Shopping lists can be downloaded and printed to enable users to order direct from listed suppliers.
---
---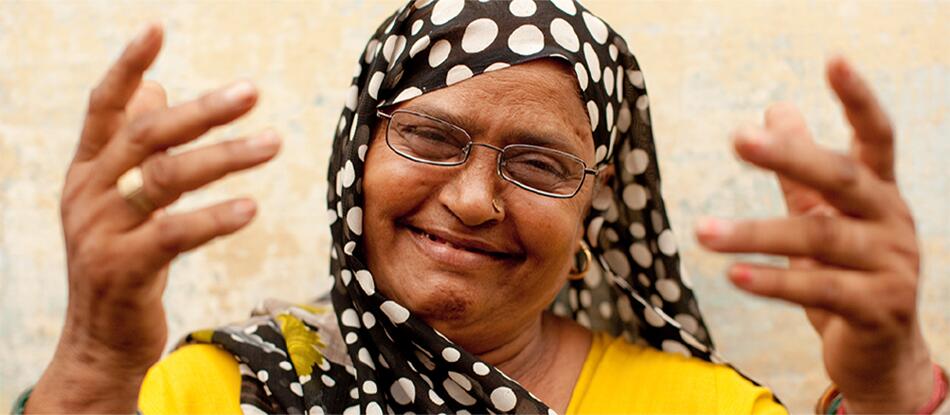 ---
VisionSpring's early work involved training local people, or vision entrepreneurs, to conduct outreach and sell quality, low-cost eyeglasses in their communities. Despite the clear need for basic eye care in these communities, the vision entrepreneur model soon proved unsustainable in isolation, with limited potential for scale. So, what is a social enterprise to do?
---
Change and grow. VisionSpring recognized that in order to maximize access to this under-appreciated tool for socio-economic development  they needed to create businesses that would eventually scale with a blend of commercial, impact, and philanthropic investment.
---
VisionSpring turned into a "hub and spoke" model. VisionSpring optical shops operate as hubs and vision entrepreneurs act like spokes conducting outreach in the communities surrounding the optical shops. The public need for eye care gets met, while funding is obtained through higher end sales.
---
---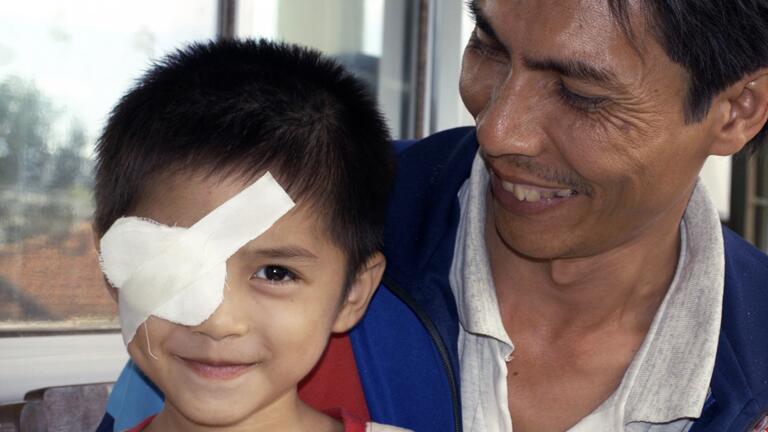 ---
The Fred Hollows Foundation is inspired by the work of the late Professor Fred Hollows (1929–1993).
 Social good eye care begins with passion and this story is full of it. Fred was an eye doctor, a skilled surgeon of international renown and a social justice activist. Fred committed his life to improving the health of Indigenous Australians and to reducing the cost of eye health care and treatment in developing countries.
---
The Foundation was established in Sydney in 1992, five months before Fred passed away, with the aim of continuing and expanding on the program work he had started in Eritrea, Vietnam and Indigenous Australia. The Foundation now works throughout Africa, Asia (South and South East) and Australia focusing on blindness prevention and Australian Indigenous health.
---
---
---
The slogan of the Seva Foundation? "You can make miracles happen." With the help of supporters, that is exactly what Seva does. Seva knows that social good begins with awareness. A lack of awareness about eye health remains a major barrier to people getting the care they need. Seva supports community outreach and education programs to spread awareness of available eye care services.
---
Seva's eye health education programs focus on nutrition, eye injury prevention, and personal hygiene through their network of local eye care providers, fieldworkers, female community health volunteers, savings groups, teachers and others who can help spread the word about preventing eye disease and their available services.
---
Seva won the "Nobel Prize" of the vision world, the 2015 Champalimaud Vision Award, presented annually for outstanding contributions towards the alleviation of blindness.
---
---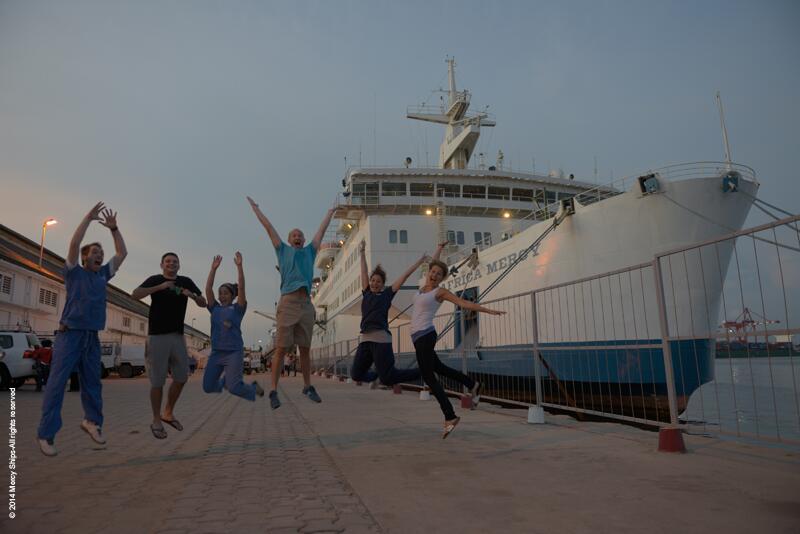 ---
The Mercy Vision program addresses surgical and medical eye needs in environments where preventable blindness is widespread. With 50% of the population living within 100 miles of the coast, a medical ship is an innovative way to reach people with better health and eye care. The primary emphasis of surgical intervention is to reduce blindness as a result of cataracts. Non-surgical eye care focuses on allergy, infection, injury and pain.
---
Sunglasses are distributed to protect sensitive eyes after operations, and reading glasses are supplied to visually impaired patients. Another hugely effective aspect of this program is training. Mercy Ships provides many opportunities to train local surgeons and also provides ophthalmic training for local health workers.  Transcending borders. Changing lives.
---
---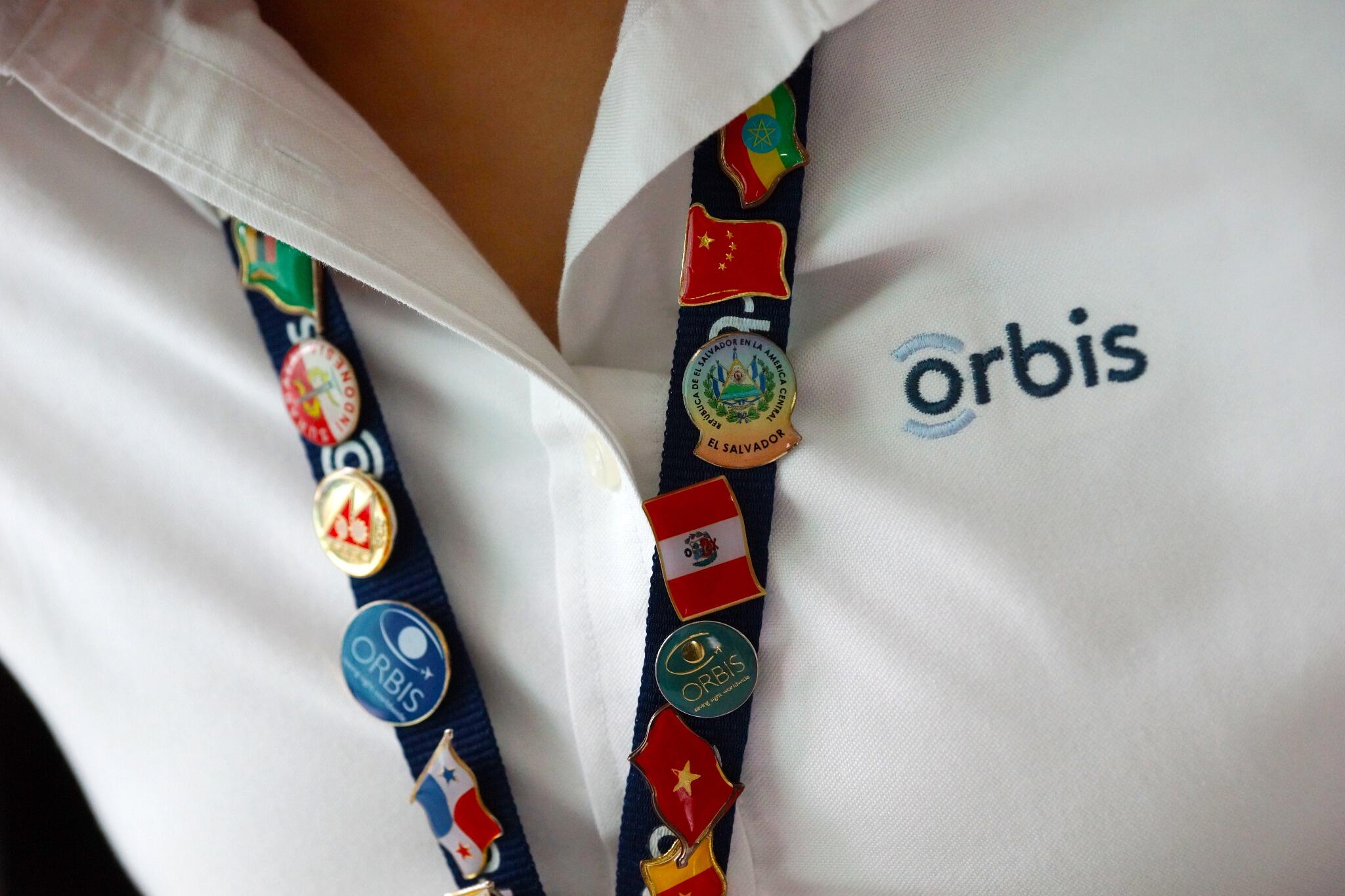 ---
Orbis is a nonprofit organization that is changing the world through vision. It is a unique collaboration of the medical and aviation industries, providing doctors a greater opportunity to study abroad.
---
Orbis works to prevent and treat blindness through hands-on training, public health education, improved access to quality eye care, advocacy and partnerships with local health care organizations.
---
Through training, research, and advocacy, they work to strengthen local eye care institutions, train eye care professionals and advocate for supportive policies to increase awareness about the importance of quality eye health. Programs have been running since 1982 and serve 92 countries.
---
Orbis has enhanced the skills of more than 325,000 eye care professionals, and provided treatment to more than 23.3 million blind and visually impaired people.
---
---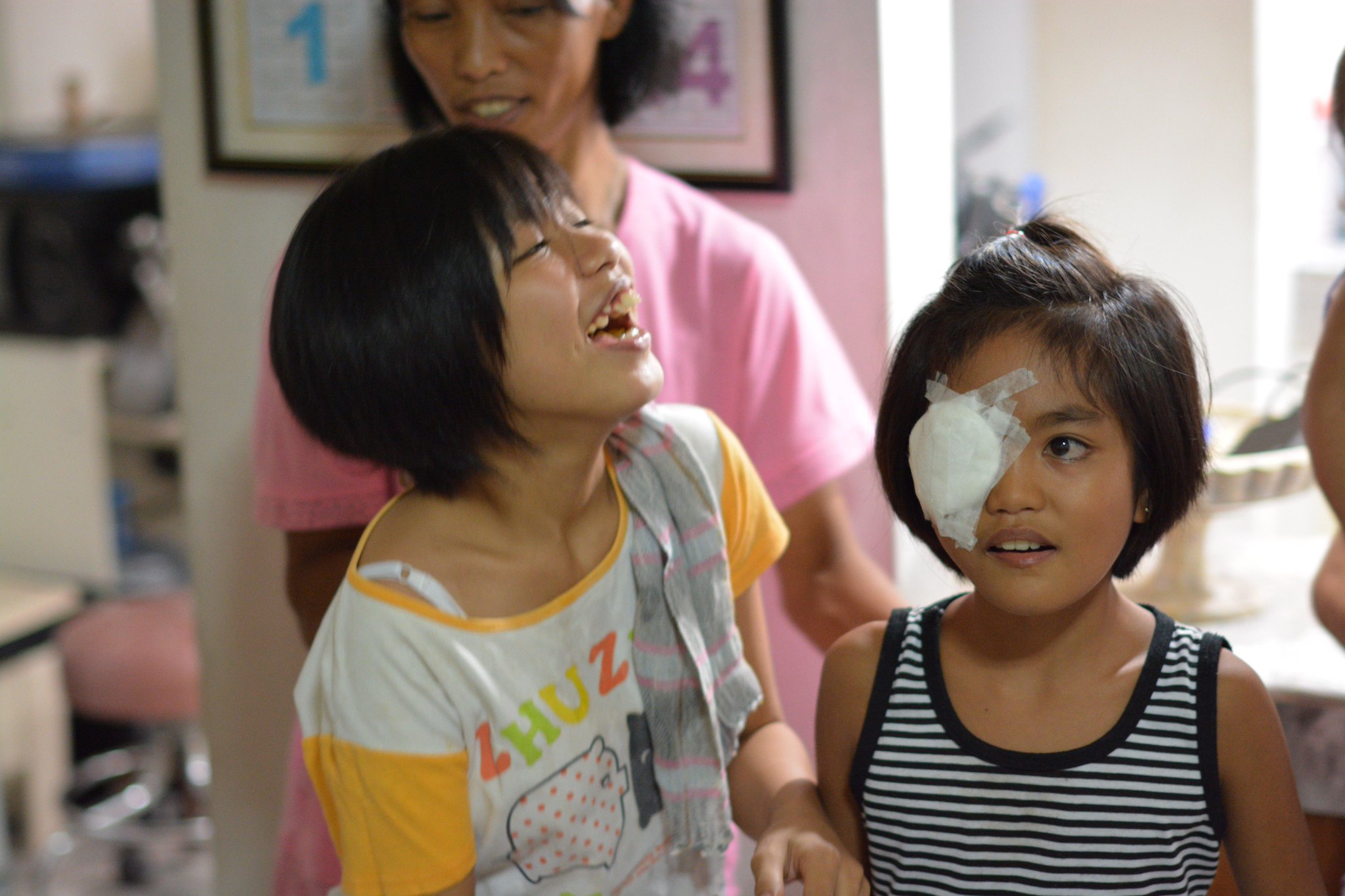 ---
Charity Vision was founded in 1986 by Dr. William Jackson and his wife Audrey under the name Desert International Foundation with a mission to serve the people of the Philippines. Since then it has expanded to other countries and been renamed Charity Vision. The focus is on empowering local physicians and creating a sustainable solution to the blindness epidemic. 
---
…every minute a child goes blind. What's truly amazing is that 80% of all blindness can be cured.
---
The team believes that the secret of their success lies with their local physician partners throughout the world. They provide skilled local physicians with the surgical equipment and supplies they need to be successful.
---
The physicians then provide their talent and time at no cost. The result is a network of developing health services systems that perform charitable surgeries free of charge. One charity that stands out among social good organizations. 
---
---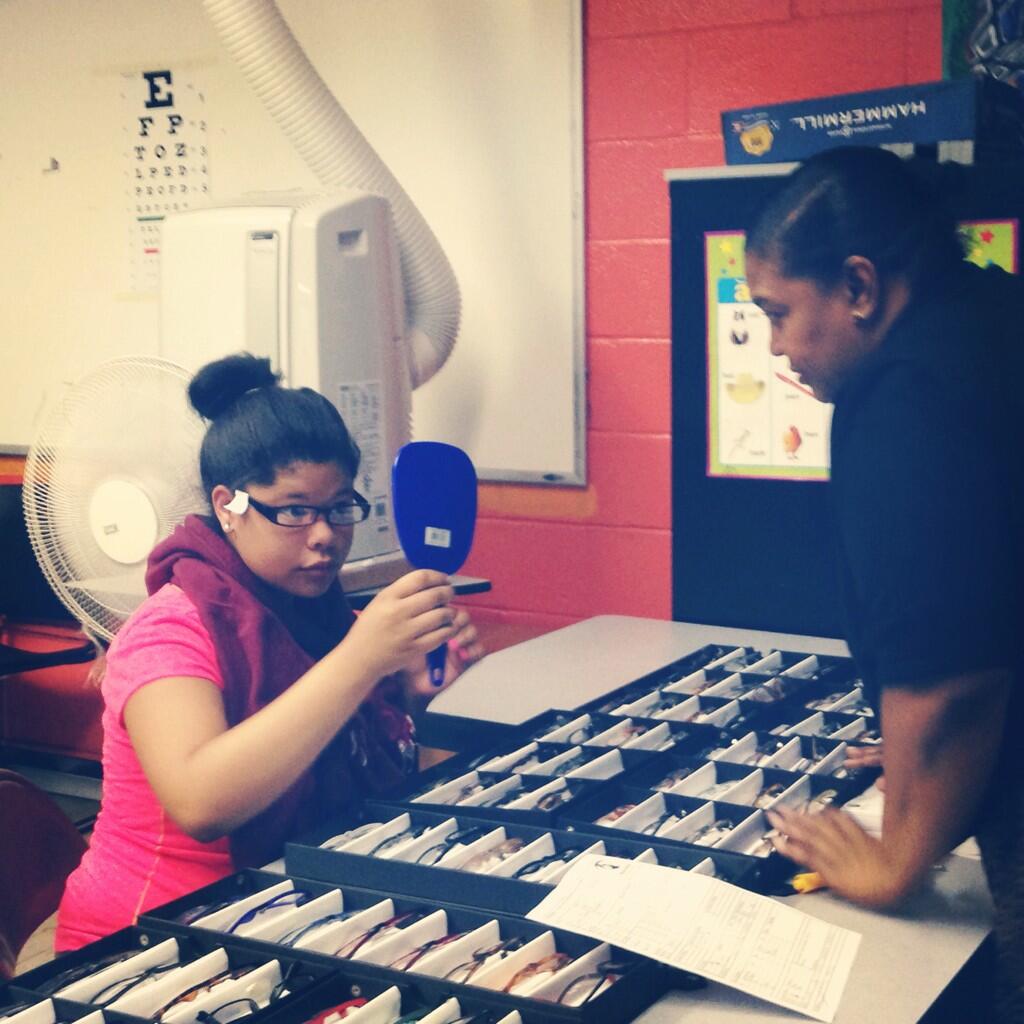 ---
The mission of Helen Keller International is to save the sight and lives of the most vulnerable and disadvantaged. They go right to the heart of the problem by combating the causes and consequences of blindness and malnutrition and by establishing programs based on evidence and research in vision, health, and nutrition.
---
To accomplish this, HKI builds the capacity of local governmental, civil society and private sector systems and infrastructure, and promotes the development of sustained, large-scale programs.
---
It's all about effective, preventative, and curative eye health and nutrition services.  These services are integrated into ongoing programs and initiatives and are delivered in cost-effective and practical ways.  HKI takes into account actual community health needs and local realities, which is an essential component of success.  Their design is firmly rooted in scientific evidence.
---
---
---
For two decades, The Vision of Children Foundation has been changing the world of eye health through groundbreaking research on a quest to cure genetically caused eye disorders. VOC also seeks to provide education and support for a worldwide network of families affected by vision disorders. VOC also provides state-of-the-art handheld video magnifiers to assist low-vision students in U.S. schools.
---
We are dedicated to treating and curing children's vision disorders, so kids can see better and live better.
---
VOC began in 1989 when Sam and Vivian Hardage's son was born with the debilitating genetic eye disease ocular albinism type 1. At the time, few scientists were researching genetic eye disorders, so in 1991 the couple established the Vision of Children Foundation to move the research forward.
---
One Sight
---
---
One Sight partners with other organizations to operate 8 sustainable vision centers. 9 Million people in 41 countries have been served in vision clinics. One Sight knows the power of proper eye care.
---
Access to vision care empowers families to meet basic needs, communities to provide for their people, and countries to take the next step in advancing life quality for all.
---
One Sight teams employ both short and long-term strategies. Together with volunteers and partners, One Sight provides same-day access to vision care and is working to establish permanent clinics staffed by local, capable partners to serve each community's distinct needs.
---
Bringing clear vision to those who need it most is our greatest achievement.
---
Giving Sight
---
---
Optometry Giving Sight works through 8 fundraising sights around the world. Projects in 37 countries are supported by Optometry Giving Sight donors and sponsors. CEO Clive Miller says,
---
Sight is the most treasured of our five senses. We see the world and its myriad of colours and shapes through the windows of our eyes. We learn with them. We laugh with them. We communicate with them. We provide for our families with them. We see our loved ones with them.

Sight can make the difference between a life of poverty and a life of opportunity.
---
Optometry Giving Sight is the only global fundraising initiative that specifically targets the prevention of blindness and impaired vision due to uncorrected refractive error. Something that a simple eye exam and a pair of glasses can correct. Did you know that more than 600 million people around the world are blind or vision impaired because they do not have access to the eye examination and glasses they need? Giving Sight is working to change that reality.
---
---
---
For years the American Optometric Association (AOA) has been supporting charitable efforts relating to eye health and vision care. It became evident that the AOA should have its own foundation. That is when Optometry Cares was born.  The AOA Foundation's mission?
---
…expanding eye health and vision care access to everyone in the U.S. in order to enhance human performance and quality of life.
---
AOA Foundation is supported through volunteers and generous donors. Optometry Cares manages not 1, but two community health care programs- VISION USA and InfantSEE®. And, also provide scholarship grants for educational assistance.
---
---
---
According to the Center for Disease Control, there are approximately 10 million children across the United States that needs vision care services. These children do not receive proper vision care early on when needed. The reason? Families can't afford it and are often not aware that these services are available.Eye Care 4 Kids Foundation was created for the purpose. To reach out to these families. 
---
Eye Care 4 Kids is a non-profit organization that is committed to providing high-quality eye care and vision education. The foundation is continuing to grow and serve more children across the country. Eye Care 4 Kids provides professional eyecare to low income, visually impaired children and underserved families.
---
Related Post: 15 Organizations Changing The World Through Healthcare
---