In episode 81 of the Disruptors for GOOD podcast, I speak with Dustin Young, Co-founder of Our Own, on building and strengthen communities through life-changing experiences.
Dustin is a Mentor, Physical and Mental Health Advocate, and the Founder of Our Own. After graduating with a degree in Psychology and Sociology, Dustin went on to work for various nonprofit organizations that focused on behavioral prevention with inner city youth.
His firsthand experience has given him deep knowledge and understanding of issues in providing optimal health that helps individuals achieve greatness. Such awareness equips Dustin to offer unprecedented and exceedingly outstanding care to our youth and young adults.
Having a strong connection with the community and the traumas our youth face daily, he decided to dedicate his time on creating solutions that would help communities grow and utilized non-traditional engagement strategies to assist with reducing stigma related to mental health treatment.
Dustin's phenomenal energy, friendly and approachable personality, as well as affection for people are what makes him unique and truly for the people.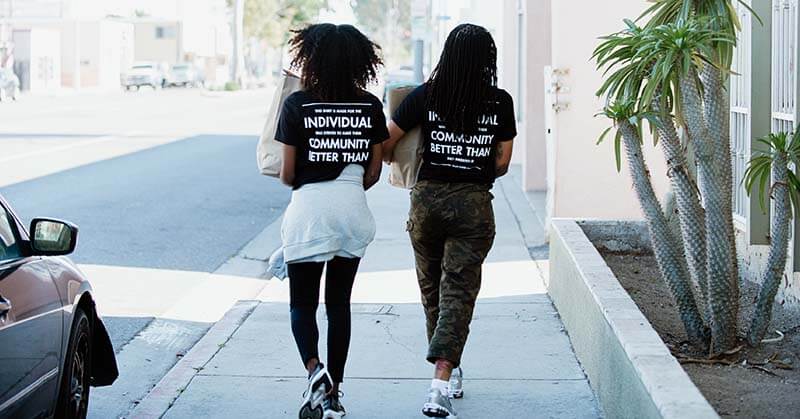 About Our Own
Our Own's mission is to build and strengthen communities through consistent, life-changing experiences. They create access to resources for mental, physical, and emotional health to support the underserved.
These tools empower people to reimagine themselves and impact their community. The initiatives created such as Be Right Back, Keep It Run Hundred, Seed & Soil and SELF provides the access needed in underrepresented communities.
Communities served includes, Los Angeles County, Ventura County, Compton, Watts, Long Beach, Inglewood and Altadena.
Understanding the limited access to mental, physical, and social emotional resources increases stress and trauma, which drastically stifle the opportunity for growth in the community.
Dustin believes engagement and a relationship built through experiential learning and actionable tools empowers the community to make informed choices and reclaim their future.
---
Listen to more Causeartist podcasts here.
---
Latest Stories
Grant Trahant
Grant is the founder of Causeartist, one of the most influential impact business platforms in the world. Since 2013, Causeartist has been read in over 150 countries. Grant has personally interviewed 700+ impact entrepreneurs from around the world, highlighting innovations in ethical fashion, climate change, ethical technology, impact investing, and sustainable travel.