The new economy is all about technology, and that means if you want to stay ahead of the curve, you need to be proficient in the latest tools and platforms.
Here are some skills to learn to stay competitive in the modern and emerging economies.
Modern online education platforms have created a direct and easy path to top skills to learn.
These skills are immensely important to learn, if not, millions of people in the workforce or people coming into the workforce will be left behind.
Automation is and will take away more jobs, but new jobs will form. As these new jobs form, students or current employees must have the ability to learn these skills and shift career paths quickly.
As with much of technology and education the same questions always come up.
How did you learn that?
Where can I learn that?
How long will it take to learn?
If I train for this skill, am I guaranteed a job?
Many of these questions are absolutely valid and the right ones to ask.
What are some of the best skills to learn?
Data Analytics
AWS(Amazon Web Services)
SQL
Regenerative Finance
Python
Cybersecurity
Sustainability
Javascript
Ethical Hacking
Artificial Intelligence
Node JS
UI / UX Design
For those wanting to find platforms and skills to learn for the new economy and embrace innovation, below are some of the best.
Coursera
Free and Paid Courses and Programs
Coursera is an online learning platform that offers courses from top universities and organizations. It has over 3,000 courses and 150 specializations in a variety of subject areas, including business, computer science, data science, and more.
Coursera also offers Professional Certificates and MasterTrack™ Certificates. These are online degrees that are designed to help you advance your career.
Coursera partners with more than 200 leading universities like Duke, Stanford, and Yale and top companies like Facebook, Google, and IBM to bring flexible, affordable, job-relevant online learning to 80+ million individuals worldwide.
→ Featured Course : Google Data Analytics Professional Certificate
What is data analytics?
Data analytics is the process of analyzing data to uncover patterns, trends, and insights. It can be used to understand customer behavior, predict future trends, and optimize businesses processes. Data analytics can be applied to any type of data, including structured data from databases and unstructured data from social media and other sources.
Udacity
Free and Paid Courses and Programs
Udacity's mission is to democratize modern education through the offering of world-class higher education opportunities that are accessible, flexible, and economical.
Virtually anyone on the planet with an internet connection and a commitment to self-empowerment through learning can come to Udacity, master a suite of job-ready skills, and pursue rewarding employment.
Udacity began as an experiment in online learning, when Stanford instructors Sebastian Thrun and Peter Norvig elected to offer their "Introduction to Artificial Intelligence" course online to anyone, for free.
The potential to educate at a global scale was awe-inspiring, and Udacity was founded to pursue a mission to democratize modern education.
→ Featured Course : Become an AWS Cloud Architect
What is Cloud Computing?
Cloud computing is the delivery of computing services—including servers, storage, databases, networking, software, analytics, and intelligence—over the Internet ("the cloud") to offer faster innovation, flexible resources, and economies of scale.
With cloud computing, businesses can avoid the upfront costs of investing in on-premises technology and instead pay for what they use on a subscription basis.
Springboard
Springboard is on a mission to transform one million lives through education by 2030.
Springboard is an online learning platform that prepares students for the tech industry's most in-demand careers with comprehensive, mentor-led online programs in software engineering, data science, cybersecurity, UI/UX design, and more.
They act as a support system, coach, and cheerleader for working professionals who are ready to level-up or make a major career shift.
Their one-size-fits-one approach combines a bleeding-edge curriculum with expert mentors, career coaches, and student advisors, who provide an individualized and personalized learning experience.
Springboard gives students everything they need to fuel their progress, and hold them accountable for their dreams.
→ Featured Course : Become a Cybersecurity Analyst
What is Cybersecurity?
Cybersecurity is the practice of protecting computer networks and systems from digital attacks.
These attacks can come in the form of malware, phishing attempts, or other malicious software that can compromise data or injure users.
Cybersecurity experts work to identify these threats and develop countermeasures to prevent them from causing harm.
Skillshare
Skillshare is an online learning community for creators, entrepreneurs, and professionals. Join to learn new skills, build your social enterprise, and connect with like-minded people from around the world.
Skillshare courses cover everything from creative entrepreneurship to design thinking, and the community is made up of passionate learners from all over the world.
The platform offers a variety of membership options, so you can choose the plan that's right for you. Skillshare courses are available to stream or download, and the community forums are always open for discussion.
Ready to get started? Sign up today and get 30% off annual Skillshare Premium and get access to the entire catalog of courses.
Free and Paid Courses and Programs
→ Featured Course : Designing for the Future: UI/UX Prototyping
What is UI / UX Design?
In short, UI design refers to the visual elements of a user interface, while UX design focuses on the overall experience that a user has when interacting with a product or service.
UI design is all about how a user interface looks and feels. This includes everything from the layout of a website or app to the color scheme, typography, and iconography.
A good UI designer will create an interface that is not only visually appealing, but also easy to use and intuitive.
UX design, on the other hand, is concerned with the overall experience that a user has when using a product or service.
This includes everything from the initial onboarding process to the way a user interacts with the various features of an app or website.
A good UX designer will create an experience that is not only enjoyable, but also easy to use and informative.
PluralSight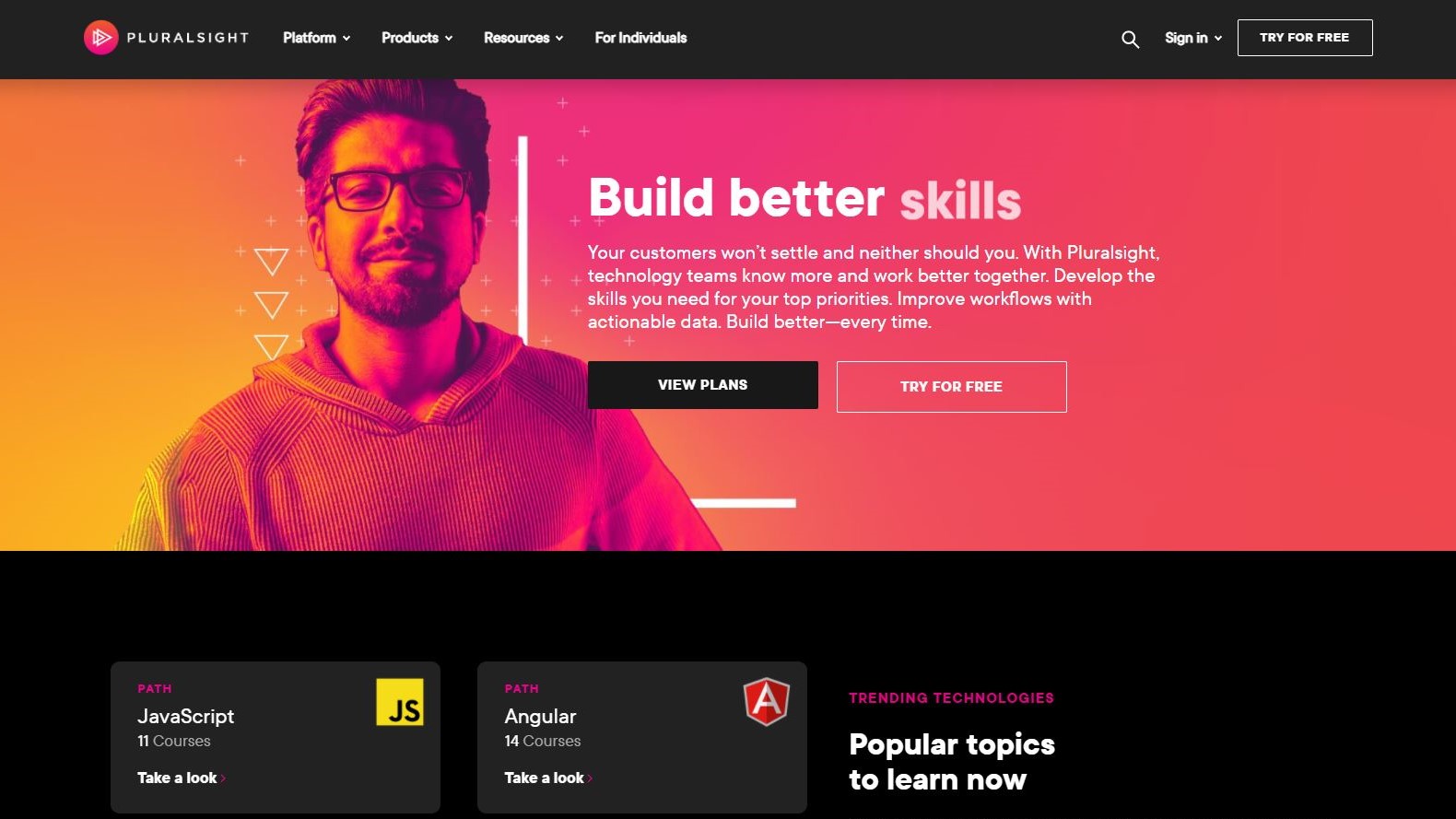 Free and Paid Courses and Programs
PluralSight is a technology learning platform. They help individuals evaluate their technical abilities and align courses to their learning objectives and close skills gaps in critical areas like cloud, mobile, security, data, and web development.
Courses on PluralSight are taught by industry experts and cover a wide range of topics, making it an ideal platform for those looking to upskill or learn new skills.
PluralSight also offers a variety of features, such as course completion certificates and offline viewing, that make it a great choice for those looking for an online education platform.
Pluralsight offers 950+ labs that enable hands-on practice in secure environments across domains such as cloud (AWS, GCP and Azure), IT Ops, security, data and software development.
→ Featured Course : Big Data and Machine Learning Fundamentals
What is Machine Learning?
Machine learning is a subset of artificial intelligence (AI) that allows computers to learn from data and improve their accuracy over time without being explicitly programmed.
Machine learning algorithms use statistics to find patterns in data, which is then used to make predictions or recommendations.
Common applications of machine learning include image recognition, spam filtering, and customer segmentation.
Future Learn
Future Learn offers a diverse selection of courses from leading universities and cultural institutions from around the world.
These are delivered one step at a time, and are accessible on mobile, tablet and desktop, so you can fit learning around your life.
The platform believe learning should be an enjoyable, social experience, so our courses offer the opportunity to discuss what you're learning with others as you go, helping you make fresh discoveries and form new ideas.
Free and Paid Courses and Programs
→ Featured Course : Fashion and the Climate Crisis: An Introduction to Sustainability
Understand the links between the fashion industry and the climate crisis and the imperative for a planet positive fashion future.
You'll explore the key initiatives, such as regenerative design, and organizations that are influencing the industry and driving sustainable change.
By the end of the course, you'll have both the knowledge and hope of creating a planet positive fashion future.
Khan Academy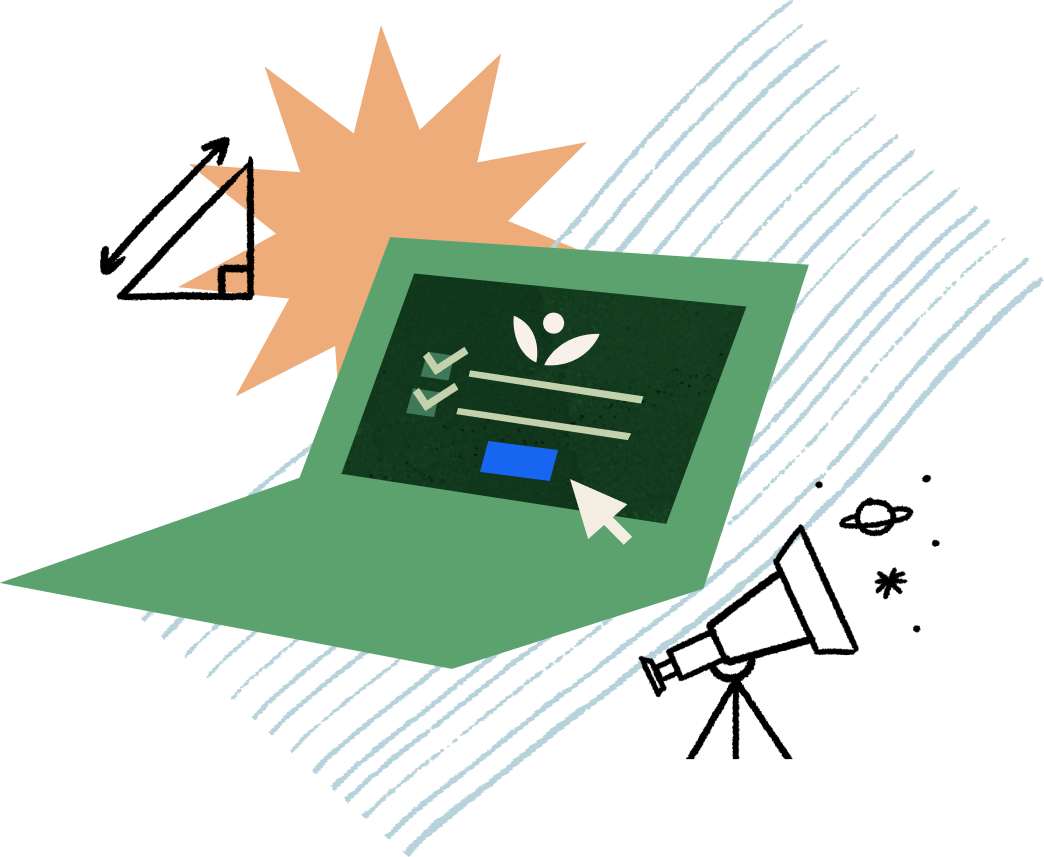 Khan Academy offers practice exercises, instructional videos, and a personalized learning dashboard that empower learners to study at their own pace in and outside of the classroom.
The courses tackle math, science, computer programming, history, art history, economics, and more.
The math missions guide learners from kindergarten to calculus using state-of-the-art, adaptive technology that identifies strengths and learning gaps.
Khan Academy has also partnered with institutions like NASA, The Museum of Modern Art, The California Academy of Sciences, and MIT to offer specialized content.
Free Courses and Programs
→ Featured Course: Intro to HTML/CSS: Making webpages
HTML is the standard markup language for creating web pages. CSS is used to style HTML elements for a more appealing web page.
HTML and CSS are easy to learn and use, making them a popular choice for creating web pages.
Latest Stories
Causeartist
Causeartist is a multi media company spotlighting impact entrepreneurs, impact startups, and corporate social responsibility.