Skillshare is an online learning community for creators, entrepreneurs, and professionals. Join to learn new skills, build your social enterprise, and connect with like-minded people from around the world.
Skillshare courses cover everything from creative entrepreneurship to design thinking, and the community is made up of passionate learners from all over the world.
Whether you're just getting started or you're a seasoned pro, Skillshare is the place to help you grow your social enterprise.
The platform offers a variety of membership options, so you can choose the plan that's right for you. Skillshare courses are available to stream or download, and the community forums are always open for discussion.
How to Get Started with Skillshare Courses
Ready to get started? Sign up today and get 30% off annual Skillshare Premium and get access to the entire catalog of courses.
In this blog post, we'll show you what impact courses are available on Skillshare and how to get started. We'll also give you a free month of Skillshare Premium, so you can access our exclusive classes, community events, and more.
In addition to our comprehensive courses, Skillshare Premium members can also download courses to watch offline, so you can learn on your own time.
Best Skillshare courses for social entrepreneurs, conscious consumers, and impact professionals.
Everyday Minimalism: Find Calm & Creativity in Living Simply
About This Class
Learn how living with less can unlock a life of more—more energy, more savings, and more time to do the things you love!
As a recent grad on a tight budget, Erin Boyle furnished her first apartment through a mix of ingenuity, crafting, and making do without. She soon discovered that living simply was not only more affordable, but also more sustainable for her happiness and the environment.
Since then, she's developed an approach to minimalism that's accessible and beneficial to everyone—whether you're feeling overwhelmed, burned out, or ready for a change you can't quite pinpoint.
Enroll in this Skillshare course.
Now, Erin shares her flexible approach to minimalism, with steps designed to help you build a peaceful, fulfilling life at any stage. You'll learn how to:
Be inventive and resourceful in any space
Shift your habits to eliminate daily stress
Cherish what's beautiful and meaningful—and let go of what's not
Get purposeful about your time, energy, and money
About the Instructor
Erin Boyle is the writer and photographer behind Reading My Tea Leaves. She's a minimalist with a penchant for a good story and a soft spot for an aged patina. Her approach to living simply is one that acknowledges that life isn't always simple, but the curtains can be.
Past work in historic and cultural preservation informs her desire to cherish what is beautiful, useful, and meaningful. Time spent living in an apartment with a footprint of just 173 square feet taught her to reevaluate everything else.
Erin's first book, Simple Matters, came out in January, 2016. It's a nod to the growing consensus that living simply and purposefully is more sustainable not only for the environment, but for our own happiness and well-being, too.
Erin embraces the notion that "living small" is beneficial and accessible to us all—whether we're renting a tiny apartment or purchasing a three-story house. Erin lives in New York City with her husband, James, and three children.
Sustainable Living Basics: Simple Steps to Make an Impact
About This Class
Want to make a difference for the environment, but not sure how? You have the power to make small changes in your life—and a whole bunch of people making small changes adds up to a massive impact!
Discover a simple, personalized approach to sustainability that proves how easy it can be to reduce your footprint on the planet, no matter your lifestyle or budget. Guided by author and activist Kathryn Kellogg, you'll gain a flexible framework for building sustainability into your existing routine—while finding contentment in making better, not perfect, choices.
Easy-to-follow lessons include how to:
Switch your mindset from discouraged to empowered
Discover simple swaps based on the contents of your trash (yes, really!)
Shop strategically for clothes, groceries, and household products
Build long-term habits that save time, energy, and money
Communicate effectively to grow your impact beyond yourself
Plus, Kathryn reveals her favorite tips and tricks for sustainable shopping no matter where you live, with lessons on location at her local supermarket and secondhand store.
This 50-minute class is packed with actionable tips, hand-picked resources, and endless encouragement you can return to again and again. By the end, you'll unlock new creative energy and leave empowered to make choices that add up to a positive impact for yourself, your community, and your planet!
Enroll in this Skillshare course.
About The Instructor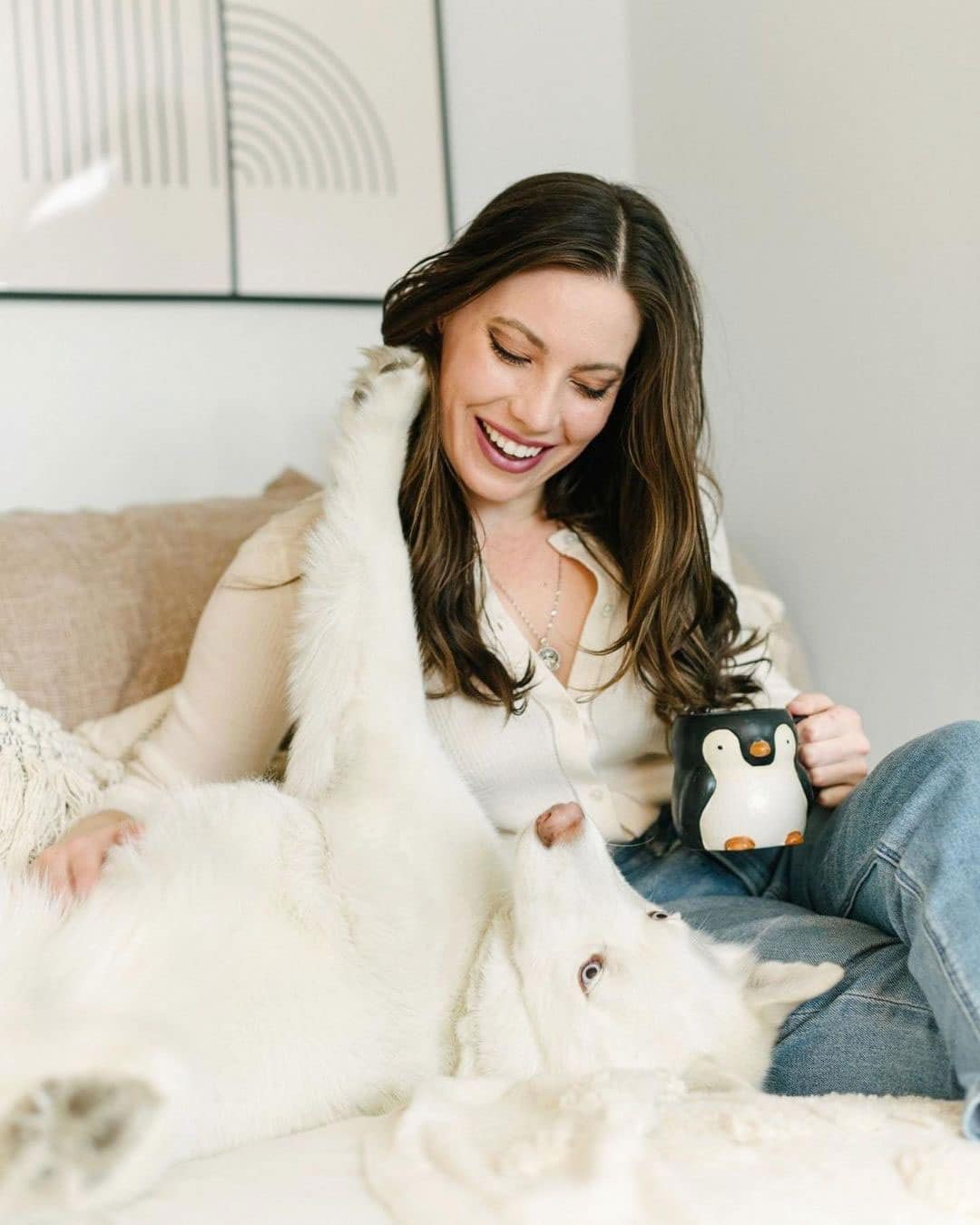 Founder of goingzerowaste.com, author of 101 Ways to Go Zero Waste, and the spokesperson for plastic-free living for National Geographic, Kathryn Kellogg breaks down zero waste living into a super simple process with lots of positivity and love!
A breast cancer scare in her early 20's prompted Kathryn to experiment with a more holistic lifestyle. This was the spark she needed to realize how intrinsically linked health and wellness of the self is to the health and the wellness of the planet.
Kathryn started her blog to help others improve their personal health, improve the health of the planet, and most importantly realize that their choices matter. Big or small, the changes we make as individuals add up to a huge positive impact.
Zero Waste Lifestyle
In this class, you will learn how to reduce your waste. The class covers what the Zero Waste movement is all about, as well as the 5 principles at the core of the movement: refuse, reduce, reuse, recycle, and rot.
About the Instructors
Permacrafters is an online Eco School that offers 8 courses on various sustainability topics to over 6,000 students worldwide. The school was founded by the French environmental educator Christelle Siohan and the Peruvian crafter Cristina Rojas.
Enroll in this Skillshare course.
Together, they enjoy crafting their own body care products, cleaners, herbal medicine, and love to forage, ferment, grow our own food, and thrift just about everything. The guiding ethics and principles of permaculture help them in designing crafts and lives.
Green Cleaning minus the Greenwashing BS
This course is also hosted by Christelle from Permacrafters to learn how to make your own green cleaning products. This 120-minute class shares information about green cleaning minus the greenwashing BS.
This class is perfect for you if:
You want video tutorials to learn how to effectively clean your home with tried & tested DIY products and tricks that are affordable and safe.
You want a convenient cleaning program: cleaning gear checklists, a product guide, your list of DIY cleaning cabinet essentials, printable labels, your cleaning schedule, a handy e-workbook for easy reference, and more.
You want options for off-the-grid zero waste cleaning that include thrifting, reusing, repurposing, crafting, and foraging for cleaning agents.
You want to learn about the dangerous substances hiding in your cleaning products and how to detect greenwashing.
Enroll in this Skillshare course.
Building a Minimalist & Sustainable Wardrobe
About This Class
Building a Minimalist and Sustainable wardrobe can be a liberating experience! Decluttering your closet helps declutter the mind.
Oftentimes people have so many pieces buried in their closets, which they either don't use anymore, or doesn't fit, or has gone out of style. The process of decluttering can seem daunting, but it doesn't have to be. I want to make this a fun process for you!
Finally, when we build your wardrobe, let's do it sustainably. Did you know that fashion accounts for 10% of all global carbon emissions? That's crazy! Fashion also has a massive impact on communities involved in its' supply chain.
What You Will Learn:
1. Decluttering
2. Building a Capsule Wardrobe
3. Shopping Sustainably
Who Should Take This Class:
This class is geared towards all women, non-binary folk and people who identify as women, of all ages and nationalities.
The class is in simple English so everyone can understand, and the video comes with subtitles.
Enroll in this Skillshare course.
Zero Waste 101: Things That You Actually Need To Know
In this class, you will learn how to reduce your waste and get a basic introduction to a zero-waste lifestyle. I will cover what the Zero Waste movement is all about, as well as the 5 principles at the core of the movement: refuse, reduce, reuse, recycle, and rot.
Start your journey with a true zero waste badass: http://trashisfortossers.com/a-beginners-guide-to-zero-waste-living-ps-it-doesnt-happen-overnight/
About the instructor – Alenka Mali
Alenka Mali is a professional photographer specializing in sports and adventure photography. She spends most of her time splitboarding around the Sea To Sky corridor, climbing the Alps, and taking part in the FWQ series.
Ready to get started? Sign up today and get 30% off annual Skillshare Premium and get access to the entire catalog of courses.
Causeartist
Causeartist is a multi media company spotlighting impact entrepreneurs, impact startups, and corporate social responsibility.