Sustainable camping products are those that have a minimal impact on the environment. This can be achieved in a number of ways, such as using recycled materials, choosing products that are biodegradable, or opting for products with a low carbon footprint.
Sustainable camping products are not only good for the environment, but they can also save you money in the long run.
For example, reusable water bottles and cups can save you money on buying disposable ones, and solar-powered camping lights can save you money on batteries.
What are Eco Friendly and Sustainable Camping products?
Eco friendly and sustainable camping products allow us to enjoy the great outdoors while actively protecting it. Campers, hikers, and outdoor enthusiasts alike can use these products to reduce their environmental impact and help preserve nature for generations to come.
One of the greenest options for campers is to choose gear made from sustainably sourced materials. Some tents are made with materials like hemp canvas or recycled plastics, making them both durable and eco-friendly.
Alternatively, you can opt for a tarp shelter that often requires fewer resources in production and has less of an environmental footprint.
Eco Friendly Cookware
In addition to gear, campers should also consider eco friendly cookware. Stainless steel pots and pans are often a great option as they're durable and non-toxic. Other materials such as bamboo or corn-based plastic utensils may be more sustainable than traditional plastic cutlery.
When it comes to meals, try packing food items like nuts, dried fruit, oatmeal packets and other grains that don't require electricity or gas stoves to prepare.
For fuel sources that are required, opt for natural options such as wood logs which can be gathered around the campsite instead of using propane cylinders which would generate more waste and pollution when disposed of in landfills.
Solar Powered Battery Chargers
Finally, when camping consider investing in solar powered battery chargers that are designed specifically for outdoor activities such as camping trips or hiking expeditions.
This type of charger uses energy from the sun's rays to recharge your device's battery instead of drawing power from grid-based electricity sources which could potentially pollute the environment if done in excess over time.
So sustainable camping doesn't just mean being gentle on the earth – it can also mean being kind to your wallet!
We all love gifts and gifts these days are getting better and better, especially with influx eco friendly gift ideas. In this sustainable camping guide we concentrate on the outdoors.
We all know individuals that love to hike, trek, and camp, so we put together a gift guide for those individuals with some of the essential items we think they will love.
LARQ – Water Bottle
LARQ water bottles look simple enough on the outside, but they're packed with innovation and technology on the inside. Designed to destroy bacteria and germs, these bottles work to bring you the cleanest, purest water possible.
LARQ's approach to product innovation is driven by a single purpose – they make it easy to opt for the healthier and more sustainable hydration choice, anytime and anywhere.
The award winning lineup of hydration products improves water quality, taste and overall convenience so reaching for that single-use bottle is never a better option.
Nutshell Cooler – Sustainable Cooler
The Nutshell Cooler is Fortuna's first consumer product. The Modern Sustainable Cooler. Sustainable but sturdy, spacious but foldable: Nutshell is a thoughtfully-designed cooler for lovers of the outdoors. Nutshell is insulated with fiber from upcycled coconut husks which would otherwise have been burned as waste.
BioLite – Electricity Generating Wood Camp Stove
Turn fire into electricity with BioLite's award-winning stove. Patented combustion technology creates a vortex of smokeless flames for a portable campfire that can cook your meals and charge your gear, all at the same time. Leave the gas canisters behind and unlock the potential of the sticks and twigs around you.
BioLite creates affordable, durable products that harness surrounding energy to cook, charge, and light daily life for off-grid households.
This planet's future will be shared by all of us – and we're here to make that future bright for everyone. Our vision is to provide 20 million people with access to clean energy and to avoid 3 million tons of CO2e by the year 2025.
Outerknown – Adios Packable Jacket
A lightweight jacket that's engineered for travel and built for the planet in 100% recycled ripstop polyester.
Outerknown sets out to change the apparel industry by building clothing in harmony with this planet and taking care of the people they work with.
"We created Outerknown to smash the formula. To lift the lid on the traditional supply chain and prove you can actually produce great looking clothes in a sustainable way." – Kelly Slater
Co-founded by pro-surfer and 11x world champion, Kelly Slater, and acclaimed designer, John Moore, Outerknown is a sustainable men's and women's clothing brand that makes desirable, high quality clothes of premium materials that make you look great and can stand the test of time.
Over 90% of the fibers they source are organic, recycled or regenerated, they participate in Fair Trade programs and use FLA accredited facilities wherever possible. They're not perfect, but the goal is constant progress. Sustainability is the destination.
Patagonia – Sleeping Bag
The Fitz Roy Sleeping Bag is a streamlined, 800-fill-power down bag built for high-efficiency warmth, without any extraneous features to weigh you down. Fair Trade Certified™ sewn.
Patagonia's mission is to "build the best product, cause no unnecessary harm, and use business to inspire and implement solutions to the environmental crisis."
Patagonia clothing is made from recycled materials whenever possible, and the company has a strict code of ethics regarding the treatment of animals and the environment.
Patagonia also offers a lifetime guarantee on all of its products, ensuring that they will last long enough to be passed down to future generations.
Thanks to its dedication to quality and sustainability, Patagonia has become one of the most respected names in the outdoor clothing industry.
Ethnotek – Rolltop Backpack | Raja Lite Ecopack 30 Liter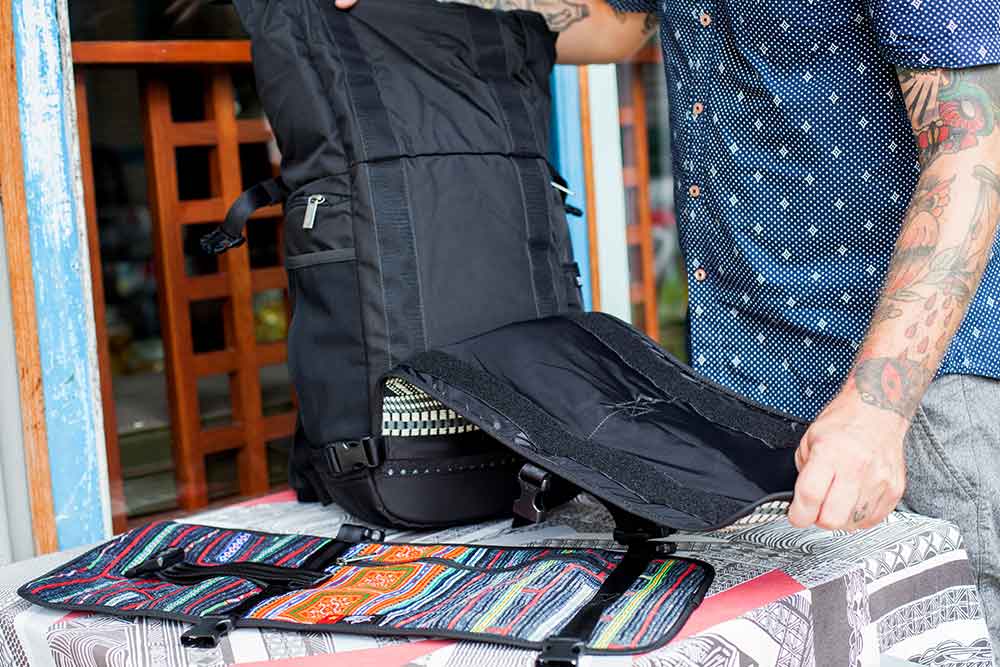 Ethnotek creates high quality laptop and travel bags that feature ethically sourced handmade textiles. Your purchase helps us sustain employment and demand for the art of hand printing, weaving and embroidery in our partnering artisan villages in Ghana, Guatemala, India, Indonesia and Vietnam.
Ethnotek is so much more than just a bag! It's a celebration of culture, it's a community, it's a global movement.
This Bar Saves Lives –  Variety Pack
Every year, severe acute malnutrition claims the lives of 2.6 million children. That's one child every 12 seconds. But here's the thing…it's preventable.
Children suffering from severe acute malnutrition have a low weight-for-height ratio and suffer from wasting (extreme thinness) or edema (swelling)—often resulting from illness and a lack of nutritious foods in their diet.
The bars are all-natural, non-GMO, gluten free, kosher, and just plain awesome. For every bar you buy, a packet of life-saving food is given to a child in need.
Yellow Leaf Hammocks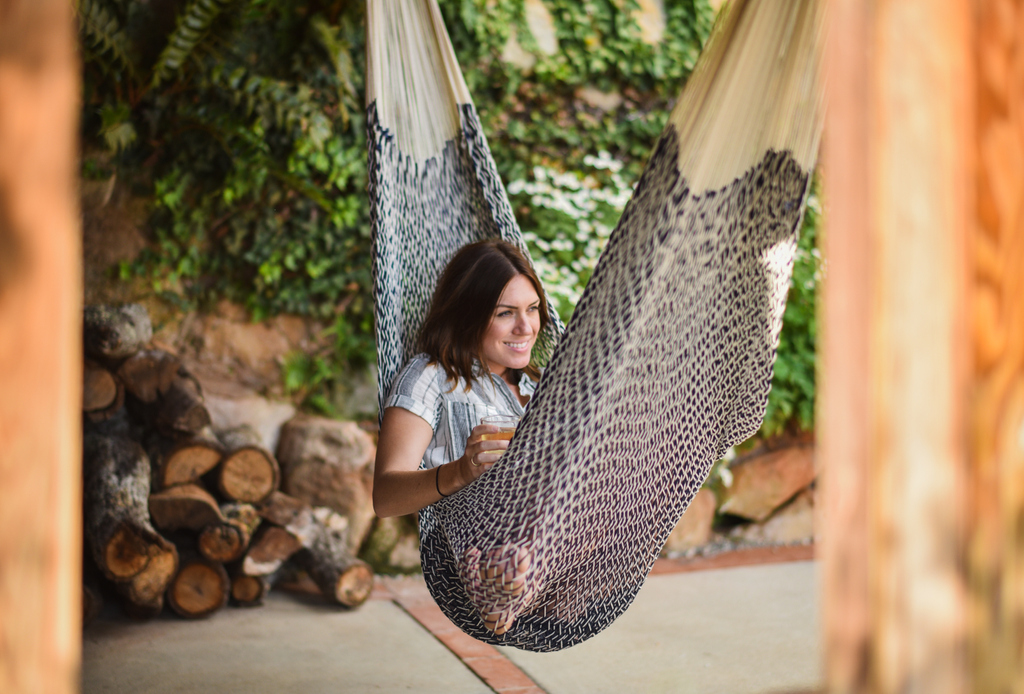 Every Yellow Leaf Hammock is 100% handwoven by hill-tribe artisans in rural northern Thailand. The opportunity to weave hammocks and earn a good wage is transformative for our weavers and their families. These weavers and their children previously worked as indentured field laborers, surviving on just a few dollars a month.
Through job creation, we are empowering weavers and communities to escape poverty and join the middle class. Instead of charity, we are providing them with the tools and the dignity to build a brighter future.
Wuxly – Leo Airweight
Let's get animals out of the equation. Canada has a rich history of making jackets. But Wuxly saw a better way. At Wuxly, they're for the planet and its people. Future-forward thinking drives our pursuits, and ethical manufacturing is at the forefront of the mission.
As the first animal-free and sustainable brand manufacturing in Canada, Wuxly leads with love for fashion without the long-term consequences. They're all about balance in innovation, sustainability and performance, and believe in a future where less is more and transparency and responsibility take precedence.
Pull on your parka and go forth in style, knowing that your outerwear upholds unmatched sustainability standards.
Cotopaxi – Cubos Travel Cube Bundle – Del Día
Sustainability means acting ethically during every phase of a product's lifecycle. Not only do they source non-virgin and alternative materials for the products, but they have taken concrete steps to ensure human rights are maintained throughout our supply chain.
Additionally, they're committed to creating all our products using repurposed, recycled, and responsible materials by 2025.
Cotopaxi sells amazing outdoor gear and give back to humanity. They want to disrupt the outdoor industry and inspire companies to do more for the world.
Because they sell directly to you online, they offer higher-quality products without the retail markup.
Each piece of Cotopaxi gear is tied to a humanitarian cause in one of the poorest regions of the world. We tell you where your money goes in a tangible way.
MPOWERD – Inflatable Solar Ligh
It is estimated that three billion people around the world don't have access to adequate electricity! Seeing this as an amazing opportunity, in 2012, MPOWERD created the innovative Luci light.
The light became the first inflatable solar light with the goal of making an affordable clean energy product that people could use in any situation.
Billions of people around the world use toxic and expensive kerosene lamps for light. MPOWERD created the Luci to not only be portable, but also clean and safe.
Listen to our interview with the founders of MPOWERD here.
Latest Stories