11 Eco Friendly and Sustainable Camping Products
Camping is a cherished outdoor activity that allows us to reconnect with nature and escape the hustle of daily life. As we embark on adventures that celebrate the beauty of our planet, it's essential to be mindful of our impact.
Fortunately, the world of camping products has evolved, offering a plethora of eco-friendly and sustainable options that align with our desire to tread lightly and preserve the natural wonders around us.
Sustainable camping products are those that have a minimal impact on the environment. This can be achieved in a number of ways, such as using recycled materials, choosing products that are biodegradable, or opting for products with a low carbon footprint.
Sustainable camping products are not only good for the environment, but they can also save you money in the long run.
For example, reusable water bottles and cups can save you money on buying disposable ones, and solar-powered camping lights can save you money on batteries.
What are Eco Friendly and Sustainable Camping products?
Eco friendly and sustainable camping products allow us to enjoy the great outdoors while actively protecting it. Campers, hikers, and outdoor enthusiasts alike can use these products to reduce their environmental impact and help preserve nature for generations to come.
One of the greenest options for campers is to choose gear made from sustainably sourced materials. Some tents are made with materials like hemp canvas or recycled plastics, making them both durable and eco-friendly.
Alternatively, you can opt for a tarp shelter that often requires fewer resources in production and has less of an environmental footprint.
Eco Friendly Cookware
In addition to gear, campers should also consider eco friendly cookware. Stainless steel pots and pans are often a great option as they're durable and non-toxic. Other materials such as bamboo or corn-based plastic utensils may be more sustainable than traditional plastic cutlery.
When it comes to meals, try packing food items like nuts, dried fruit, oatmeal packets and other grains that don't require electricity or gas stoves to prepare.
For fuel sources that are required, opt for natural options such as wood logs which can be gathered around the campsite instead of using propane cylinders which would generate more waste and pollution when disposed of in landfills.
Solar Powered Battery Chargers
Finally, when camping, consider investing in solar powered battery chargers that are designed specifically for outdoor activities such as camping trips or hiking expeditions.
This type of charger uses energy from the sun's rays to recharge your device's battery instead of drawing power from grid-based electricity sources which could potentially pollute the environment if done in excess over time.
So sustainable camping doesn't just mean being gentle on the earth – it can also mean being kind to your wallet!
We all love gifts and gifts these days are getting better and better, especially with influx eco friendly gift ideas. In this sustainable camping guide we concentrate on the outdoors.
We all know individuals that love to hike, trek, and camp, so we put together a gift guide for those individuals with some of the essential items we think they will love.
LARQ – Water Bottle
While appearing unassuming from the outside, LARQ water bottles harbor a wealth of innovation and technology within. Crafted with the intention of eradicating bacteria and germs, these bottles tirelessly strive to deliver the utmost purity in drinking water.
Central to LARQ's philosophy of product innovation is a singular mission: to effortlessly guide individuals towards healthier and environmentally responsible hydration alternatives, wherever and whenever needed.
Distinguished by their accolades, LARQ's range of hydration solutions enhances water quality, flavor, and overall practicality, rendering disposable bottles far less appealing by comparison.
Nutshell Cooler – Sustainable Cooler
Introducing Fortuna's inaugural consumer offering: the Nutshell Cooler. A Contemporary Eco-Friendly Cooling Solution.
Seamlessly merging sustainability with robustness, and offering ample space while retaining foldable convenience, Nutshell stands as a meticulously crafted cooler tailored for outdoor enthusiasts.
What sets Nutshell apart is its insulation, ingeniously utilizing fibers sourced from repurposed coconut husks that might have otherwise been discarded as waste, providing both effective cooling and environmental consciousness.
BioLite – Electricity Generating Wood Camp Stove
The BioLite stove, an award-winning creation, ingeniously converts fire into electricity. Its patented combustion technology gives rise to a vortex of smokeless flames, delivering a portable campfire that achieves both cooking capabilities and device charging in tandem.
Abandoning the need for conventional gas canisters, users can harness the potential of the natural resources around them, such as sticks and twigs.
BioLite, as a brand, focuses on producing budget-friendly and enduring products that harness ambient energy to facilitate cooking, charging, and lighting for off-grid households in daily routines.
The brand envisions a future where the responsibility for our planet is collectively shared, and their dedication is to brighten this future for everyone.
With a goal to provide clean energy access to 20 million people and avert the emission of 3 million tons of CO2e by 2025, BioLite is committed to driving positive change on a global scale.
Outerknown – Adios Packable Jacket
This feather-light jacket is meticulously designed for travel, while embodying a profound commitment to our planet through its composition of 100% recycled ripstop polyester.
Outerknown is on a transformative journey within the apparel industry, crafting garments in perfect harmony with our Earth while prioritizing the well-being of their collaborators.
Co-founded by Kelly Slater, a pro-surfer and 11-time world champion, alongside acclaimed designer John Moore, Outerknown stands as a beacon of sustainability in men's and women's fashion.
Their brand champions desirable, top-tier attire crafted from premium materials, exuding both timeless elegance and durability.
With a remarkable dedication to sustainability, Outerknown ensures that over 90% of their sourced fibers are organic, recycled, or regenerated.
Their active engagement in Fair Trade initiatives and utilization of FLA accredited facilities wherever possible further underscores their commitment.
Acknowledging their imperfections, Outerknown's unwavering pursuit is progress itself, with sustainability as their ultimate destination.
Patagonia – Sleeping Bag
The Fitz Roy Sleeping Bag is a sleek, 800-fill-power down bag meticulously designed for optimal warmth without any superfluous features to burden your journey. This product is proudly Fair Trade Certified™ sewn, ensuring ethical craftsmanship.
Guided by their mission, Patagonia strives to create unparalleled products while minimizing harm and leveraging their business to inspire and enact solutions to the ongoing environmental crisis.
In alignment with their ethos, Patagonia utilizes recycled materials whenever possible in their clothing production, adhering to a stringent ethical code that respects both animals and the environment.
Furthermore, Patagonia stands behind their commitment to quality by offering a lifetime guarantee on all their products, ensuring their longevity to be passed down through generations.
With an unwavering dedication to excellence and sustainability, Patagonia has solidified its reputation as a revered name within the realm of outdoor clothing.
Ethnotek – Rolltop Backpack | Raja Lite Ecopack 30 Liter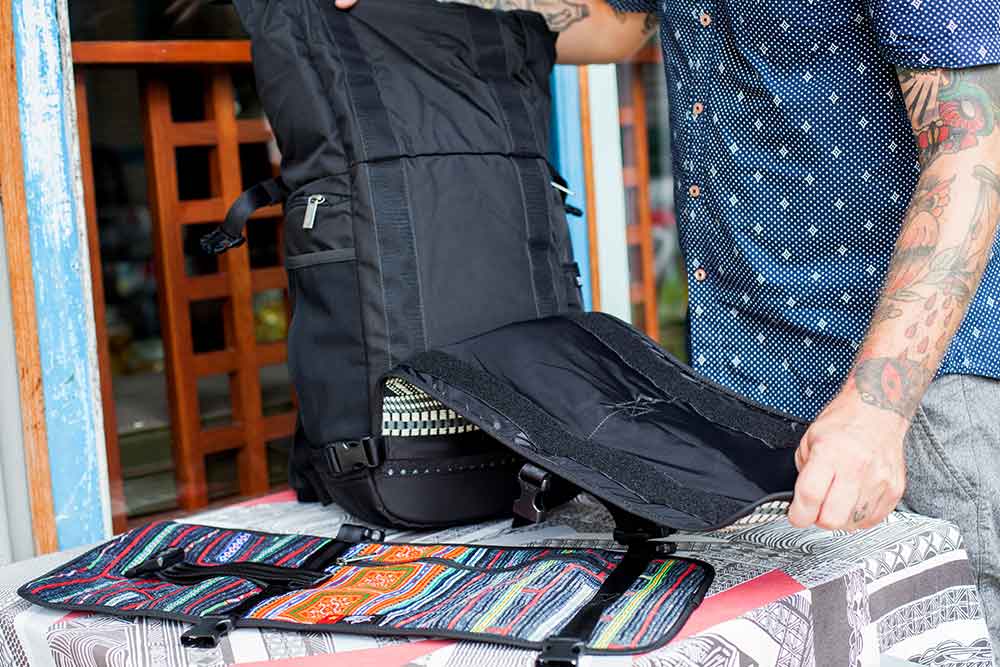 Ethnotek specializes in crafting premium laptop and travel bags that showcase ethically procured, artisan-crafted textiles.
When you choose our products, you actively contribute to maintaining employment opportunities and supporting the time-honored crafts of hand printing, weaving, and embroidery in our collaborative artisan communities across Ghana, Guatemala, India, Indonesia, and Vietnam.
Beyond being a mere bag, Ethnotek embodies a vibrant celebration of diverse cultures, a tightly-knit community, and a worldwide movement towards positive change.
This Bar Saves Lives – Variety Pack
Annually, the devastating impact of severe acute malnutrition claims the lives of 2.6 million children, equating to the loss of one child every 12 seconds. Yet, there's a critical truth here: this tragic toll is entirely preventable.
Children enduring the effects of severe acute malnutrition confront challenges such as a low weight-for-height ratio, coupled with the afflictions of wasting (severe thinness) or edema (swelling). These ailments typically stem from illnesses and a dearth of nourishing foods within their diets.
Enter our all-natural, non-GMO, gluten-free, and kosher bars – an undeniable marvel. With every bar you purchase, a lifeline of life-saving sustenance is extended to a child in dire need.
Yellow Leaf Hammocks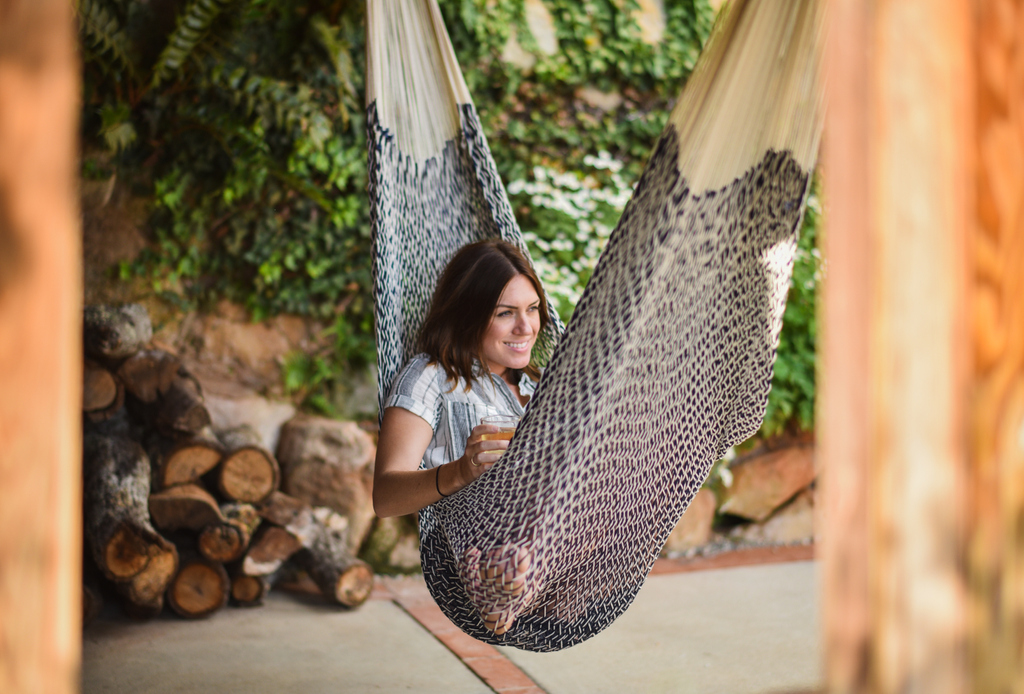 Each Yellow Leaf Hammock undergoes a journey of creation entirely guided by the hands of skilled hill-tribe artisans residing in the rural landscapes of northern Thailand. This endeavor extends beyond craftsmanship—it's a transformative path for both the weavers and their families.
Formerly, these weavers and their children were engaged as laborers in indentured fields, persevering through life with earnings as low as just a few dollars each month.
However, the introduction of job opportunities has sparked a significant change. The endeavor is now empowering weavers and their communities, enabling them to transcend the confines of poverty and elevate their status to the middle class.
This initiative isn't rooted in charitable handouts, but rather in equipping them with essential tools and the inherent dignity to construct a more promising future.
Wuxly – Leo Airweight
Canada boasts a storied legacy in the realm of jacket production. However, Wuxly recognized a superior path. Guided by an unwavering commitment, Wuxly stands in support of the environment and humanity alike. Their forward-looking perspective fuels their endeavors, with ethical manufacturing positioned at the forefront of their mission.
As trailblazers in Canada's sustainable landscape, Wuxly pioneers a realm free from animal exploitation. Their approach encapsulates a profound love for fashion that eschews lasting repercussions.
Their ethos encapsulates a harmonious equilibrium among innovation, sustainability, and performance. A future defined by simplicity, transparency, and responsibility serves as their North Star.
Don your parka and venture forth with an air of style, secure in the knowledge that your outerwear adheres to unparalleled sustainability benchmarks.
Cotopaxi – Cubos Travel Cube Bundle – Del Día
Prioritizing ethical conduct throughout every stage of a product's life cycle defines their perspective on sustainability. The focus extends beyond sourcing non-virgin and alternative materials, encompassing concrete actions to uphold human rights across their extensive supply chain.
Furthermore, a steadfast commitment drives them to exclusively create products from repurposed, recycled, and responsible materials by 2025.
Cotopaxi emerges as a notable vendor of exceptional outdoor gear, characterized by a resolute dedication to humanity. Their mission involves disrupting the outdoor industry and inspiring other enterprises to amplify their positive impact on the global stage.
Operating through direct online channels, they provide access to superior products sans the customary retail markup, benefitting consumers directly.
Each article of Cotopaxi gear bears a direct connection to a humanitarian cause within some of the world's most disadvantaged regions. Their dedication materializes tangibly through transparent communication, elucidating precisely how contributions are allocated.
MPOWERD – Inflatable Solar Light
Approximately three billion individuals across the globe lack sufficient access to electricity. Recognizing this profound potential, MPOWERD seized the opportunity in 2012 and introduced the groundbreaking Luci light.
Marking a significant milestone, the Luci light emerged as the pioneering inflatable solar light, aiming to provide an affordable and environmentally friendly energy solution adaptable to any circumstance.
In various corners of the world, billions resort to toxic and costly kerosene lamps for illumination. MPOWERD's innovation, the Luci, stands as a beacon of portability, cleanliness, and safety, offering a transformative alternative to traditional lighting methods.
Listen to our interview with the founders of MPOWERD here.
Latest Stories
Causeartist
Causeartist is a multi media company spotlighting impact entrepreneurs, impact startups, and corporate social responsibility.