Getting through the holiday season can be a real challenge for the conscious consumer. For most shoppers, any item will do for their mother, father-in-law, uncle, or aunt, but for conscious consumers, their values need to be represented in every gift given.
Here at Causeartist, we want to motivate you to keep those values in mind, and make it as accessible as possible.
The holiday season is the perfect time of year to spread awareness, advocate for conscious consumerism and spread the joy of fair trade, empowering, organic, upcycled, artisanal, and ethical products through the spirit of gifting.
This sustainable gift guide showcases great gifts for conscious consumers that don't damage the environment or contribute to pollution and climate change.
These gifts can be made from sustainable materials, such as bamboo or recycled glass, or they can be designed to last a long time and avoid obsolescence.
Sustainable gifts can also be experiences, like a day at a eco-friendly farm, rather than objects. Here are some sustainable gift ideas for everyone on your list:
For the eco-conscious friend: A bamboo toothbrush, Sustainable foods cookbook, Reusable water bottle or coffee mug.
For the nature lover: A day at an organic farm, Sustainable home decor, Seeds for an edible garden.
For the ethical fashion-forward friend: Sustainable clothing brands, Recycled jewelry, Secondhand designer finds.
For theDIY enthusiast: Sustainable building materials, Solar-powered gadgets, Upcycled furniture.
Whatever you choose, this sustainable gift guide should help get a great gift that pleases the recipient, while also helping to protect our planet.
Below, we've put together the ultimate holiday sustainable gift guide, featuring sustainable and impact brands from across North America and the world.
Shop the sustainable gift guide below and enter the new year knowing how much you've positively impacted everyone in your life and those behind the production line of each item gifted.
Dignity Coconuts Raw Coconut Oil
Dignity Coconuts, a small enterprise, is passionately combatting sex trafficking in the Philippines through their range of 100% Raw & Organic coconut oil products. Every time their narrative is spread, it creates a meaningful impact on local communities.
With more than 50% of the Filipino team and management being women, a significant change has occurred. For the first time, they can now afford to send their children to school, a truly transformative development.
Not only do their customers experience a positive influence by making conscious choices with these products, but the ripple effect extends far beyond.
This holistic approach encompasses the creation of 121 jobs, provision of education and clean water to 12 villages, and the establishment of Direct Trade relationships with over 150 farmer families.
Shop 10,000+ sustainable products at DoneGood
Forbes called DoneGood "The Amazon for Social Good." Like Amazon, DoneGood carries thousands of products in all sorts of categories from clothing to home goods to coffee to household cleaner and a lot more.
But very much unlike Amazon—all items on DoneGood do good for people and the planet.
DoneGood screens all the brands who sell on their site to ensure they're paying living wages, are free of trafficked- and child-labor, and use highly eco-friendly practices and materials, so you know you can feel good about every purchase you make.
It's like DoneGood says on their site: Americans gave a total of $450 billion to non-profits last year. But we spent over 300 times more than that buying stuff. So if even a fraction of the dollars we all spend can fight climate change, reduce poverty, and make the world better, the impact is HUGE.
As the home of 10,000+ sustainable products, DoneGood has TONS of gift ideas for you.
Gift Set from Beautyologie
Ethical Beauty, Made Easy. When we shop for beauty, we all know to look for products that are clean, sustainable and cruelty-free. But as conscious and well-meaning as we try to be, do we ever ask about WHO MADE OUR BEAUTY PRODUCTS, and if they were treated fairly?
Fair Trade practices put people and the planet first. They help create solutions to issues including the overuse of natural resources, women's empowerment, refugee livelihoods, human rights, inequality and sustainable farming.
Fair Trade Enterprises support organic agriculture, adopt circular economy production processes, generate new models of social enterprise and create new ways to champion the dignity of workers, farmers, artisans and communities around the world.
From radiance-inducing face oils handcrafted by Peruvian artisans to microbiome-restoring elixirs formulated with the help of female cooperatives in Ghana, Beautyologie puts humanity at the forefront of the beauty industry.
Outerknown Men's Cloud Weave Shirt
Established by 11-time world champion surfer Kelly Slater, Outerknown stands as a clothing brand for both men and women deeply rooted in the principles of environmental sustainability.
Each piece of Outerknown apparel is meticulously crafted from premium, enduring materials and is produced in a manner that safeguards our planet's precious resources, while ensuring fair wages for the dedicated factory workers.
Outerknown embarks on a journey that interweaves functionality, style, and sustainability. As designers, this challenge propels them to construct superior, eco-conscious products. As producers, they open the doors to their supply chain, inviting consumers to join them on the path to complete transparency.
The narrative of Outerknown is one of continuous evolution, led by their role as storytellers. As athletes and performers, they're propelled to attain heights previously deemed unattainable.
As citizens of the world, they seize the opportunity to observe our diverse global community, bringing together disparate individuals and concepts to uncover the future of Outerknown.
Customized Coasters from noissue
noissue was founded to provide makers, brands and businesses of all sizes access to custom, sustainable packaging. The noissue difference is characterized by their commitment to sustainability for all products, their simple online design platform, and low minimum order quantities.
Grab some customized coasters for your group of family and friends for the holidays.
The Slim Backpack from Day Owl
Day Owl is a direct-to-consumer brand that introduces a backpack crafted from First Mile materials, a choice that's meant to empower everyone for the challenges of the world ahead. Ian's expertise lies predominantly in landfill community assessment, sourcing strategy, translating impact into economic value, and weaving impact into compelling narratives.
Through First Mile's efforts, over 96 million plastic bottles have been diverted from landfills and oceans, ingeniously transformed into consumer goods for global brands seeking authenticity, transparency, and responsibility.
The Day Owl backpack stands as a versatile companion, tailored to accompany you throughout your day, no matter where it leads. Each detail and material have been thoughtfully selected to fashion the most practical backpack, produced with the utmost commitment to sustainability.
What's even more impressive is that Day Owl operates within a circular model. When you're ready for an upgrade, return the bag to us, and we'll find a way to rejuvenate it.
Not only does this practice prevent our creations from filling up landfills, but it also ensures that the narrative—yours, the hands that crafted the bag, and the future owners—lives on for the longest possible time.
Saffron Tea Trio from Tahmina
Tahmina is a WOC-owned brand with a mission to build ethical markets for conflict-affected communities. We believe that economic development is one of the sustainable agents of change to war-torn societies, and that the call to bravery will overcome the history of fear in these nations. Our maiden project begins in Afghanistan with one of its best luxury items: saffron and saffron-infused teas.
Organic Dog Treats from Because, Animals
Because, Animals is a startup with a big mission: To make the most nutritious and sustainable pet food for dogs and cats on the planet — without ever harming any animals or the environment.
By supporting Because Animals you will help bring an end to the raising of farm animals for slaughter. With fewer factory farms, we will lessen the devastating impacts of them – to our rainforests, oceans and climate. And, importantly, you'll also be aiding in the creation of safer and more nutritious food for our pets.
Ethically Made Shoes from Nisolo
Nisolo envisions propelling the fashion industry towards a more sustainable path—one that doesn't solely rely on offering the lowest price. It's a vision where success is measured by exceptional design and an equal regard for the producers, the planet, and the end consumer.
Each purchase from Nisolo contributes to providing a living wage to the producers at our Peruvian factory, further empowering us to extend fair wages throughout our entire supply chain. Additionally, our efforts combat climate change by safeguarding trees from deforestation in the Amazon Basin. Nisolo proudly holds the status of a Certified B Corporation. For more insights on why we embraced this certification, delve deeper into our story.
Sustainable Makeup from Āether Beauty
Founded in 2018 by Tiila Abbitt, an experienced product development professional with a background in the beauty and fashion industries, Āether Beauty is a brand deeply rooted in sustainable values.
Tiila holds a BFA in sculpture and an MFA in fashion design, and her career spans over a decade, including 7 years at Sephora overseeing product development for makeup collaborations and accessories.
Driven by a fervent passion for sustainable beauty, Tiila became the lead R+D for sustainable materials and a member of the sustainability leadership council at Sephora.
Recognizing the global pollution caused by plastic makeup components, she was inspired to create an ethically-sustainable brand, where sustainability transcends formulations and defines every aspect of Āether Beauty.
Tiila's commitment to reducing our environmental footprint shapes every decision at Āether Beauty. The brand's ethos is reflected in their refusal to launch a product until a better sustainable alternative is available.
Moreover, purchasing Āether Beauty products contributes to environmental charities, aligning with Tiila's belief that a combination of sustainability and giving back is the path to leaving our planet better than we found it.
The Undiscovered Artisan Box from NOVICA
With every quarterly box you'll explore the unique culture and traditions of a new region as told through its best artisan products. Customize your box to include five exceptional fair trade treasures valued at $200+ for only $59.99!
Each box offers a unique exploration of a new region led by an Artisan Guide. You'll discover insider tips, behind-the-scenes stories and special recipes from the lands each guide calls home.
As a subscriber you will get access to our exclusive Add-on Market with 100+ products to select from and Members-only prices of 20-50% off. Each quarterly box gives you a chance to add as many Add-ons as you'd like.
A Classic Button Up Shirt from Taylor Stitch
Crafted to impeccable standards and guided by a resolute sense of responsibility, Taylor Stitch stands as a testament to enduring quality.
With a decade of invaluable feedback informing their journey, the brand steadfastly amplifies its dedication to producing clothing of unparalleled excellence, all while vowing to minimize its environmental footprint.
From the inception of fibers to the culmination of fabrics and the meticulous processes within factories, Taylor Stitch emerged from a fundamental need for versatile products that seamlessly transition from tasks like wood chopping and surfing to angling for trout or seamlessly stepping into the office.
Taylor Stitch demonstrates an unwavering commitment to incorporating recycled and regenerative fibers into their creations wherever feasible.
This proactive approach not only conserves water but also eliminates harmful chemicals and pesticides that endanger workers and seep into waterways.
By embracing this strategy, the brand seeks to establish a closed-loop system, forging a cradle-to-cradle supply chain that champions sustainability at every turn.
An organic mattress topper from Avocado Green Mattress
California-based Avocado Green Mattress is naturally non-toxic, and sources their 100% certified organic materials from their own farms. To top it off, they are also B Corp and Climate Neutral Certified®, and the 2020 Pinnacle Award Winner from 1% for the Planet®.
This superhero in sustainability offers a selections of mattresses that suit your lifestyle needs, even Vegan mattress without the use of wool, and a collection of beautiful, soft linens, and handmade furniture made from reclaimed wood.
Body Lotion from Soapbox – Now Available at Target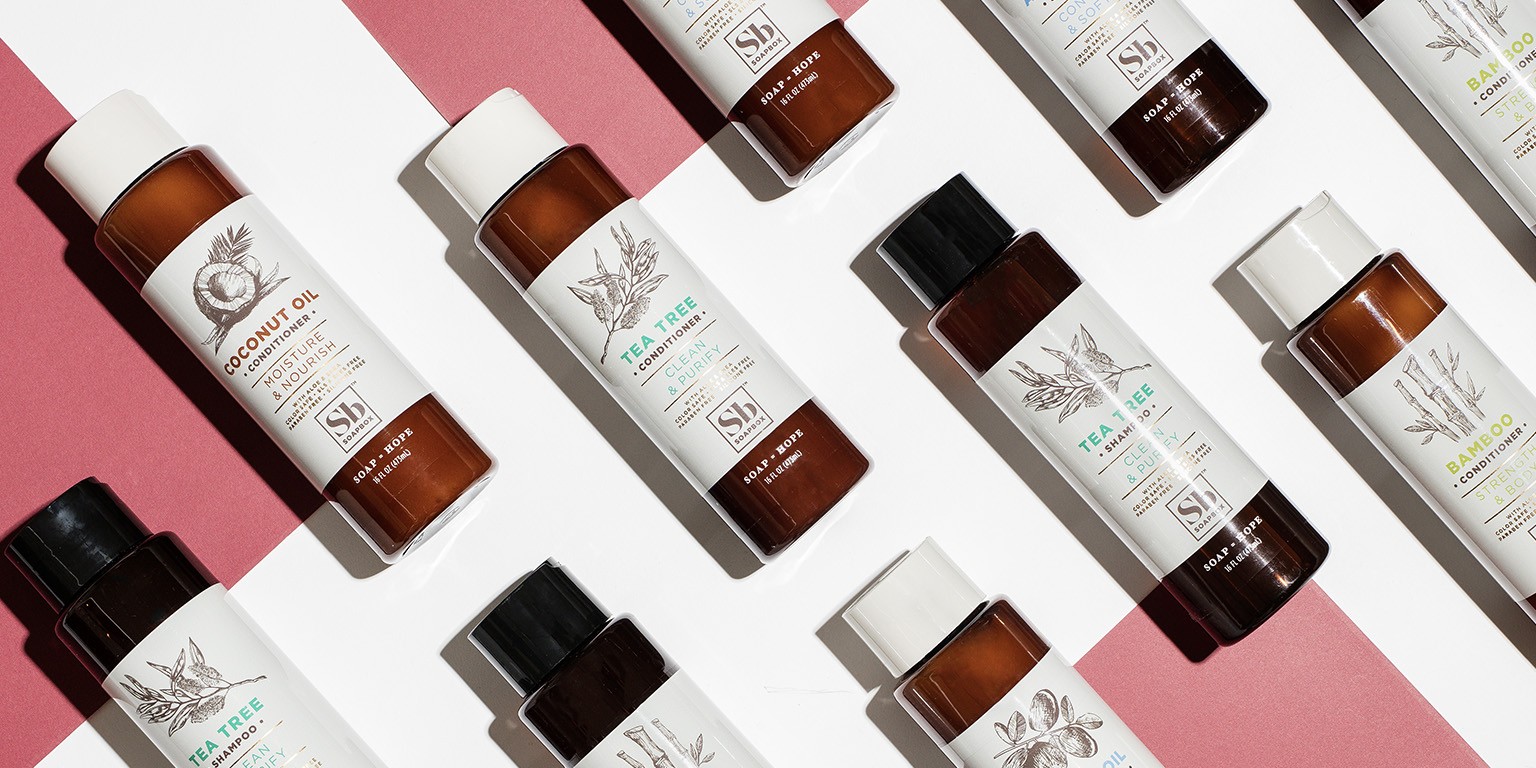 For every product sold, the company gives back through bar soaps, health, and hygiene initiatives in communities both domestically and around the globe. Track your impact with your Hope Code at soapboxsoaps.com/hope.
Soapbox products reach the everyday consumer with the mission to change the world through quality purchases. All products are all made in the USA, with 100% recyclable packaging, and the products are sold in stores like Target, Marcs, Meijer, Walgreens, Rite Aid and thousands of other retailers across the nation.
Soapbox won NEXTY Editors'​ "Choice Award" for Beauty and Natural Living in 2014, "Best Body Wash of the Year" at the 2014 Beauty & Body Awards by Delicious Living, Delicious Living Bathroom Staple 2015, and the "Sherbrooke Capital Entrepreneurship Award" in recognition of Excellence in Innovation.
Soapbox's co-founder was a finalist in 2015 for Entrepreneur of the Year and the company made the list of Most Entrepreneurial Companies, both sponsored by Entrepreneur Magazine. Lastly, the company is also a Game Changers 500 member and certified BCorp.
Customized Backpack from Purse for the People
Purse for the People lets you customize your own timeless accessories, while empowering indigenous artisan communities around the globe and transforming the fashion industry with ethical practices.
The brand believes in fashion centered around rare craftsmanship, and giving back to the people and the planet that creates it.
In partnership with a global community of local artisans who care deeply about the earth and honor its ethically-grown resources and materials, Purse for the People craft uniquely personalized designs into a symbol of not only your style—but your values and hopes for the planet.
A Impact Gift Set from Fairbee
Fairbee arrives as a catalyst for inspiration, enlightenment, and a fresh perspective on consumption. Their mission is to spark a shift in your outlook, urging you to explore novel avenues that enhance your appearance and well-being while preserving the health of our planet.
Their assortment features products exclusively curated from partner brands that prioritize the welfare of people, animals, and the environment. This shared belief in collective action fuels the aspiration for a more positive evolution in the lifestyle product supply chain.
Each purchase holds the potential to trigger change. Fairbee ensures that the brands and products driving this transformation are readily accessible through their website, simplifying your journey towards conscious choices and impactful contributions.
Hemp Towel Set from Anact
Anact's objective is to disrupt the textile industry while demonstrating that sustainability doesn't require compromise.
The company advocates for a departure from the traditional model of producing disposable goods to creating products with lasting value, designed for reuse. To bring about this change, Anact is committed to investing in automation, robotics, and supporting farmers.
By opting for Anact's products, consumers are endorsing a novel business approach that benefits both society and the environment.
The brand envisions a future where demand for sustainable goods, particularly those made from hemp, can drive job creation for U.S. farmers and promote domestic manufacturing.
Anact's commitment extends to local manufacturing, catering to markets worldwide while keeping production close to its intended audience.
Tree Dashers from Allbirds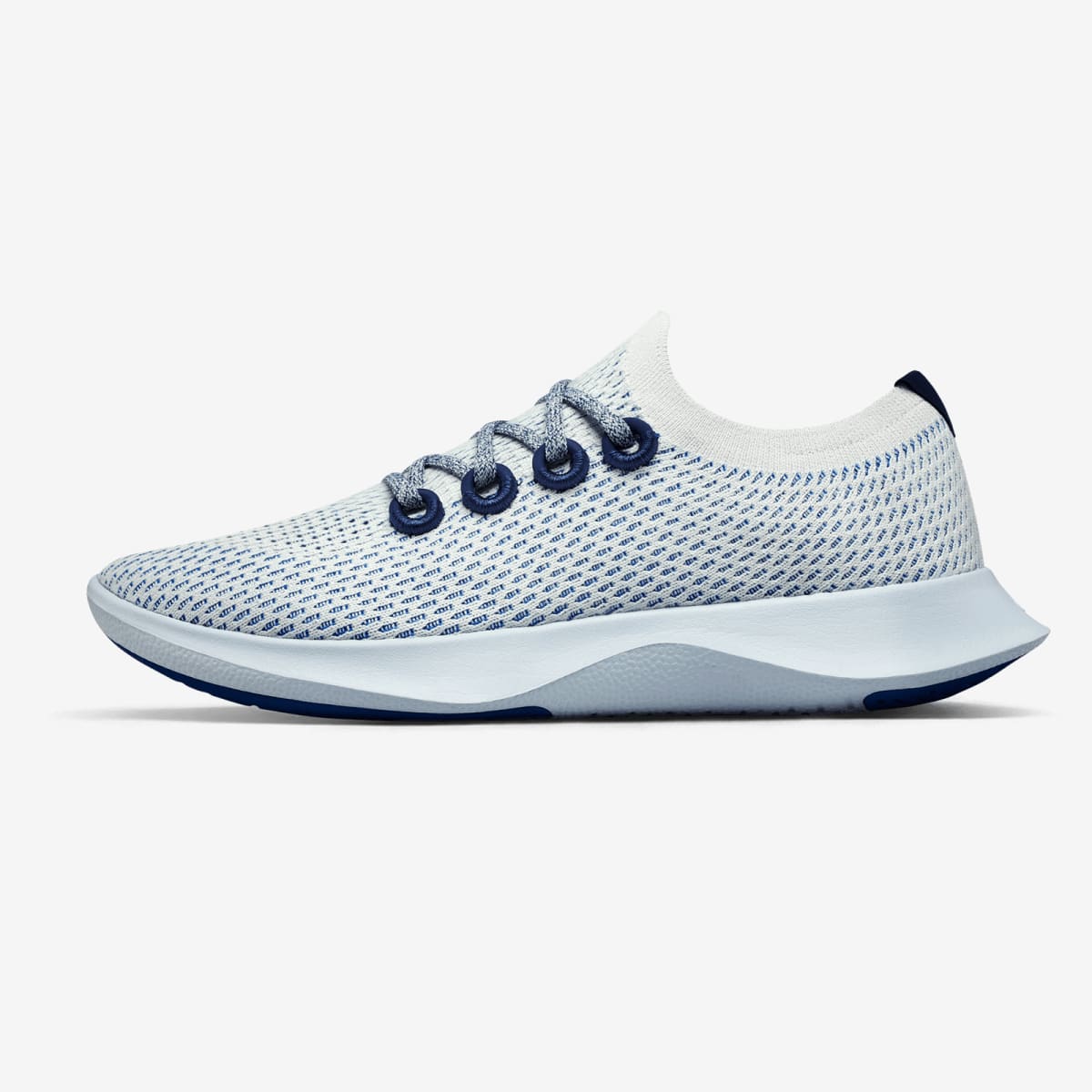 Allbirds has set forth on a profound mission, aiming to illuminate the fact that comfort, exceptional design, and sustainability are not isolated concepts but can coexist harmoniously.
This passionate endeavor underscores the brand's unwavering commitment to crafting footwear that redefines the boundaries of sustainability while embracing the pinnacle of comfort and aesthetic appeal.
The heart of Allbirds lies in their resolute dedication to creating footwear that stands as a testament to sustainability.
With meticulous attention to detail, the brand employs only the finest natural materials, ensuring a premium quality that resonates with conscious consumers.
This dedication goes beyond the materials themselves; it's reflected in every stitch and contour, a reflection of their commitment to elevating the everyday experience of life.
Each pair of Allbirds footwear is thoughtfully designed to seamlessly transition from the ordinary to the extraordinary, catering to the ever-changing rhythms of daily existence.
The result is footwear that effortlessly accompanies you on your journey, whether it's the routine commute or the spontaneous adventures that life presents.
Nimble – iPhone Disc Case
Introducing the world's exclusive iPhone case meticulously crafted from 100% recycled compact discs, a remarkable innovation in sustainable design.
Each case features a slim and transparent design that not only showcases the beauty of your iPhone but also embraces the environment-conscious ethos.
Certified to withstand a 6 Ft Drop Test, this case offers both protection and style. Its permanent antimicrobial protection adds a layer of hygiene to your device, while its resistance to scratches and yellowing ensures long-lasting clarity.
Notably, the case is MagSafe and Qi wireless charging compatible, seamlessly merging advanced technology with eco-friendly practices.
Crafted primarily from polycarbonate, a durable and recyclable plastic found in compact discs, these materials are expertly cleaned and processed into high-grade material, ideally suited for new product creation.
Meticulously designed and rigorously tested, the case can adeptly endure everyday mishaps and accidents. The strategically placed impact-absorbing outer band and raised front lip combine to shield your phone while enhancing grip, helping prevent accidents before they occur.
When you choose the Disc Case, you embrace an ethos of sustainability. Each purchase includes a complimentary shipping label, allowing you to send any used plastic case for responsible recycling.
As an extra incentive, enjoy a 15% discount on your next purchase after recycling.
Your Disc Case packaging is thoughtfully crafted with zero plastic and devoid of harmful chemicals. It embodies a minimalistic design, complete recyclability, and is adorned with water-based inks.
In a world where innovation meets responsibility, the Disc Case redefines what it means to care for your device and the environment simultaneously.
---
Latest Stories
---
Disclaimer
This post contain links to affilate websites, and we receive an affiliate commision for any purchase made by you on the affilate website using such links.