Getting through the holiday season can be a real challenge for the conscious consumer. For most shoppers, any item will do for their mother, father-in-law, uncle, or aunt, but for conscious consumers, their values need to be represented in every gift given.
Here at Causeartist, we want to motivate you to keep those values in mind, and make it as accessible as possible.
The holiday season is the perfect time of year to spread awareness, advocate for conscious consumerism and spread the joy of fair trade, empowering, organic, upcycled, artisanal, and ethical products through the spirit of gifting.
This sustainable gift guide showcases great gifts for conscious consumers that don't damage the environment or contribute to pollution and climate change.
These gifts can be made from sustainable materials, such as bamboo or recycled glass, or they can be designed to last a long time and avoid obsolescence.
Sustainable gifts can also be experiences, like a day at a eco-friendly farm, rather than objects. Here are some sustainable gift ideas for everyone on your list:
For the eco-conscious friend: A bamboo toothbrush, Sustainable foods cookbook, Reusable water bottle or coffee mug.
For the nature lover: A day at an organic farm, Sustainable home decor, Seeds for an edible garden.
For the ethical fashion-forward friend: Sustainable clothing brands, Recycled jewelry, Secondhand designer finds.
For theDIY enthusiast: Sustainable building materials, Solar-powered gadgets, Upcycled furniture.
Whatever you choose, this sustainable gift guide should help get a great gift that pleases the recipient, while also helping to protect our planet.
Below, we've put together the ultimate holiday sustainable gift guide, featuring sustainable and impact brands from across North America and the world.
Shop the sustainable gift guide below and enter the new year knowing how much you've positively impacted everyone in your life and those behind the production line of each item gifted.
Dignity Coconuts – CLEAN BEAUTY KIT: NATURAL FIBER BODY BRUSH & BODY OIL
Dignity Coconuts is a small business fighting sex trafficking in the Philippines with our 100% Raw & Organic coconut oil products. Anytime their story is shared, the communities are impacted!
Over 50% of the Filipino team and management team are women, and for the first time, they are able to send their kids to school!
Their customers are also impacted as they make conscious choices and purchases with these products. This holistic approach provides 121 jobs, education and clean water for 12 villages, and Direct Trade to 150+ farmer families.
The Gift of Personal Style from Eco-Stylist
Gifting clothes is hard. What if they don't like it? What if it doesn't fit them? Do they even like this color??? Forget all of that.
What if you could give a personalized style boost your recipient is guaranteed to love? You can, and it's sustainable.
Eco-Stylist's personal styling services offer the chance to work 1-1 with a real person who specializes in building more sustainable wardrobes. From the most sustainable way to get rid of old clothes to shopping the most sustainable brands, they can help.
With the purchase of a Gift Card you can give the gift of Express Personal Shopping or even a Total Closet Overhaul – the choice is yours. This Christmas help your loved ones dress like they give a damn.
Shop 10,000+ sustainable products at DoneGood
Forbes called DoneGood "The Amazon for Social Good." Like Amazon, DoneGood carries thousands of products in all sorts of categories from clothing to home goods to coffee to household cleaner and a lot more.
But very much unlike Amazon—all items on DoneGood do good for people and the planet. DoneGood screens all the brands who sell on their site to ensure they're paying living wages, are free of trafficked- and child-labor, and use highly ecofriendly practices and materials, so you know you can feel good about every purchase you make.
It's like DoneGood says on their site: Americans gave a total of $450 billion to non-profits last year. But we spent over 300 times more than that buying stuff. So if even a fraction of the dollars we all spend can fight climate change, reduce poverty, and make the world better, the impact is HUGE.
As the home of 10,000+ sustainable products, DoneGood has TONS of gift ideas for you.
Gift Set from Beautyologie
Ethical Beauty, Made Easy. When we shop for beauty, we all know to look for products that are clean, sustainable and cruelty-free. But as conscious and well-meaning as we try to be, do we ever ask about WHO MADE OUR BEAUTY PRODUCTS, and if they were treated fairly?
Fair Trade practices put people and the planet first. They help create solutions to issues including the overuse of natural resources, women's empowerment, refugee livelihoods, human rights, inequality and sustainable farming.
Fair Trade Enterprises support organic agriculture, adopt circular economy production processes, generate new models of social enterprise and create new ways to champion the dignity of workers, farmers, artisans and communities around the world.
From radiance-inducing face oils handcrafted by Peruvian artisans to microbiome-restoring elixirs formulated with the help of female cooperatives in Ghana, Beautyologie puts humanity at the forefront of the beauty industry.
Windrift Reversible Sherpa from Outerknown
Founded by 11x world champion surfer Kelly Slater, Outerknown is a men's and women's apparel brand rooted in environmental sustainability. All Outerknown clothing is created with high-quality, long-lasting materials and is made in a way that protects our planet's natural resources, while providing fair wages to factory workers.
Outerknown explores the relationship between function, style and sustainability. As designers, it challenges the company to build better, more sustainable products. As producers, it asks us to lift the lid on the supply chain, bringing the consumer along on the journey to transparency.
As storytellers, it enables perpetual evolution of the brand vision. As athletes and performers, it pushes them to formerly impossible levels. As global citizens, it offers the opportunity to observe this multi-cultural world we live in and bring together seemingly unconnected people and ideas for the purpose of discovering the next Outerknown.
Customized Coasters from noissue
noissue was founded to provide makers, brands and businesses of all sizes access to custom, sustainable packaging. The noissue difference is characterized by their commitment to sustainability for all products, their simple online design platform, and low minimum order quantities.
Grab some customized coasters for your group of family and friends for the holidays.
Handcrafted Shoes from Rated 18
Every year 12 million girls (some as young as 7 years old) become child brides and are robbed of their childhood, education, and future – Rated 18 is helping them take back their power. Rated 18 Shoes is a colorfully African brand the empowers child marriage survivors through employment and education. Their shoes are handcrafted by women who survived child marriage and over 50% of profits are invested in at risk girls' education.
The Slim Backpack from Day Owl
Day Owl is a direct-to-consumer brand that has created a backpack out of First Mile materials that the team feels will prepare everyone to take on the world. Ian works most in landfill community assessment, sourcing strategy, understanding how to translate impact into economic value, and leveraging impact in storytelling.
First Mile has redirected over 96 Million plastic bottles from landfills and the ocean and transformed them into consumer goods for global brands trying to find value in authenticity, transparency, and responsibility.
The Day Owl backpack is designed to carry you through your day, wherever it may take you. Every detail and material has been carefully curated to create the most functional backpack made in the most sustainable way.
Even better, Day Owl is completely circular. When you're ready for an upgrade, send this bag back to us and we'll find a way to give it new life. Not only does this keep what we make out of landfills, it ensures that the story—of you, all the people that made this bag, and whoever owns it next—lives on for as long as possible.
Saffron Tea Trio from Tahmina
Tahmina is a WOC-owned brand with a mission to build ethical markets for conflict-affected communities. We believe that economic development is one of the sustainable agents of change to war-torn societies, and that the call to bravery will overcome the history of fear in these nations. Our maiden project begins in Afghanistan with one of its best luxury items: saffron and saffron-infused teas.
Organic Dog Treats from Because, Animals
Because, Animals is a startup with a big mission: To make the most nutritious and sustainable pet food for dogs and cats on the planet — without ever harming any animals or the environment.
By supporting Because Animals you will help bring an end to the raising of farm animals for slaughter. With fewer factory farms, we will lessen the devastating impacts of them – to our rainforests, oceans and climate. And, importantly, you'll also be aiding in the creation of safer and more nutritious food for our pets.
Ethically Made Shoes from Nisolo
Nisolo has a vision to push the fashion industry in a more sustainable direction–where success is based on more than just offering the cheapest price–a direction that not only values exceptional design, but the producer and the planet just as much as the end consumer.
Every Nisolo purchase provides a living wage to producers in the factory we own in Peru, enables us to pursue living wages within the rest of our supply chain, and combats climate change by protecting trees from deforestation in the Amazon Basin. Nisolo is a Certified B Corporation. Read more here on why we chose this certification.
Sustainable Makeup from Āether Beauty
Founded in 2018 by Tiila Abbitt, a passionate, highly creative product development professional with 11+ years' experience – including the international prestige beauty industry. Tiila has a BFA in sculpture and an MFA in fashion design. She worked in the fashion industry for over 5 years before transitioning to beauty.
She is highly passionate for the sustainable beauty product realm. Tiila spent 7 years at Sephora in charge of product development for makeup collaborations and accessories. Her obsession with sustainability lead her to become the lead R+D for sustainable materials while also being on the sustainability leadership council for the retailer.
Plastic makeup componentry is a huge source of pollution globally and Tiila really wanted to create a brand that was ethically-sustainable, beyond the formulation, but in everything that Āether Beauty creates.
Tiila is aware of the eco footprint we have in everything we do and as a founder, wants to bring sustainability into every decision at Āether Beauty.
That's why she won't launch a product until there's a better sustainable alternative. And when you purchase Āether Beauty products a portion of sales goes to environmental charities, because giving back and being sustainable is the only way to ensure we leave this planet better than we found it.
The Undiscovered Artisan Box from NOVICA
With every quarterly box you'll explore the unique culture and traditions of a new region as told through its best artisan products. Customize your box to include five exceptional fair trade treasures valued at $200+ for only $59.99!
Each box offers a unique exploration of a new region led by an Artisan Guide. You'll discover insider tips, behind-the-scenes stories and special recipes from the lands each guide calls home.
As a subscriber you will get access to our exclusive Add-on Market with 100+ products to select from and Members-only prices of 20-50% off. Each quarterly box gives you a chance to add as many Add-ons as you'd like.
A Classic Button Up Shirt from Taylor Stitch
Constructed to perfection and responsibly built for the long haul. They've taken 10 years of feedback and are doubling down on their commitment to building the best possible clothing while pledging to limit environmental impact. From fiber to fabric to factory to end functionality, Taylor Stitch has grown from a need for products without limitations that could handle chopping wood, surf sessions, snagging trout, or simply heading to the office.
The brand is committed to using recycled and regenerative fibers wherever possible. This will help lower water usage, get rid of chemicals and pesticides which harm workers and leach into the rivers and help close the loop to create a cradle to cradle supply chain.
An organic mattress topper from Avocado Green Mattress
California-based Avocado Green Mattress is naturally non-toxic, and sources their 100% certified organic materials from their own farms. To top it off, they are also B Corp and Climate Neutral Certified®, and the 2020 Pinnacle Award Winner from 1% for the Planet®.
This superhero in sustainability offers a selections of mattresses that suit your lifestyle needs, even Vegan mattress without the use of wool, and a collection of beautiful, soft linens, and handmade furniture made from reclaimed wood.
Body Lotion from Soapbox – Now Available at Target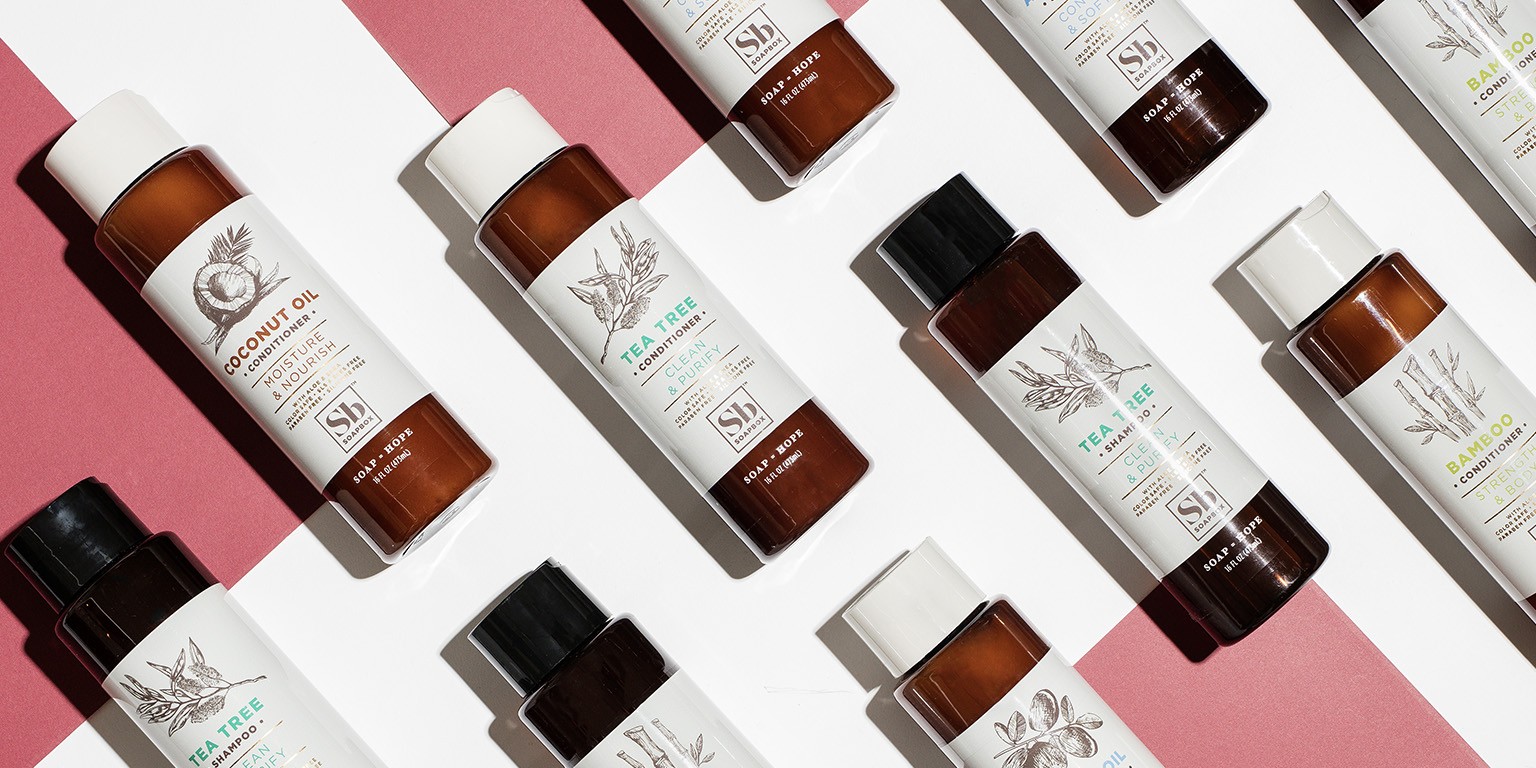 For every product sold, the company gives back through bar soaps, health, and hygiene initiatives in communities both domestically and around the globe. Track your impact with your Hope Code at soapboxsoaps.com/hope.
Soapbox products reach the everyday consumer with the mission to change the world through quality purchases. All products are all made in the USA, with 100% recyclable packaging, and the products are sold in stores like Target, Marcs, Meijer, Walgreens, Rite Aid and thousands of other retailers across the nation.
Soapbox won NEXTY Editors'​ "Choice Award" for Beauty and Natural Living in 2014, "Best Body Wash of the Year" at the 2014 Beauty & Body Awards by Delicious Living, Delicious Living Bathroom Staple 2015, and the "Sherbrooke Capital Entrepreneurship Award" in recognition of Excellence in Innovation. Soapbox's co-founder was a finalist in 2015 for Entrepreneur of the Year and the company made the list of Most Entrepreneurial Companies, both sponsored by Entrepreneur Magazine. Lastly, the company is also a Game Changers 500 member and certified BCorp.
Customized Backpack from Purse for the People
Purse for the People lets you customize your own timeless accessories, while empowering indigenous artisan communities around the globe and transforming the fashion industry with ethical practices.
The brand believes in fashion centered around rare craftsmanship, and giving back to the people and the planet that creates it. In partnership with a global community of local artisans who care deeply about the earth and honor its ethically-grown resources and materials, Purse for the People craft uniquely personalized designs into a symbol of not only your style—but your values and hopes for the planet.
A Impact Gift Set from Fairbee
Fairbee is here to inspire, inform and invite you to think differently about the way you consume. The company wants to encourage you to try something new that makes you look and feel good without putting stress on our planet. All the products offered are produced by partner brands who take care of our people, our animals and our environment. They truly believe that together with you, we can contribute to a positive change in the supply chain of lifestyle products.
Every purchase has an impact and creates change. And they make sure that the brands and products contributing to that change are easy to find on the Fairbee website.
Hemp Towel Set from Anact
The goal at Anact is to disrupt the textile industry and show that you can be sustainable without a sacrifice. We have to move away from designing products that are made, used and discarded to designing products that are designed to last and be reused when their original use is up. We have to innovate the textile manufacturing process by investing in automation, robotics and in our farmers. By purchasing Anact products, you are showing the demand for this new way of doing business that is better for all people and the planet.
Anact believes that by showing the increasing demand for sustainable products, (especially those made out of hemp) that we can create jobs for U.S. farmers to grow hemp and manufacture here in the United States. They also believe in manufacturing locally to the markets you sell to even if that is around the world.
Tree Dashers from Allbirds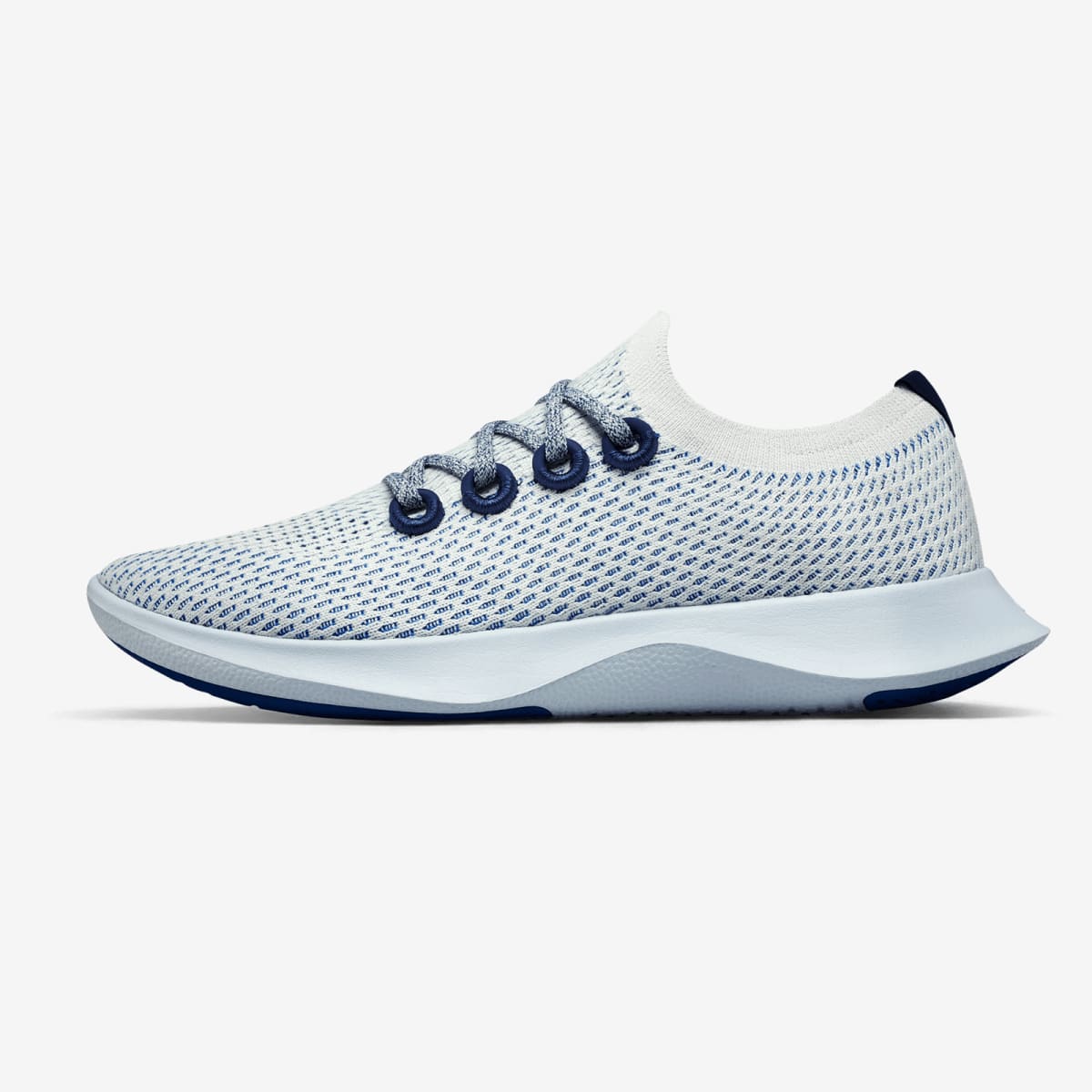 Allbirds is on a mission to prove that comfort, good design and sustainability don't have to be mutually exclusive. The company is dedicated to making the most sustainable footwear we can using premium natural materials, designed for the to and from of everyday life.
Nimble – iPhone Disc Case
World's only iPhone case made from 100% recycled compact discs.
Slim & Clear Design
6 Ft Drop Test Certified
Permanent Antimicrobial Protection
Scratch Resistant & Anti-Yellowing
MagSafe & Qi Wireless Charging Compatible
Compact Discs are mostly made of polycarbonate – a highly durable & recyclable plastic. Using specialized methods, discs are cleaned & compounded into new, high-grade material. Ideal for new products.
Designed and tested to withstand everyday drops and bumps. The impact-absorbing outer band and raised front lip not only ensures your phone's safety, but adds extra grip to help avoid drops before they happen.
With every Disc Case purchase, receive a free shipping label to send any used plastic case to use for safe, responsible recycling. When you do, get 15% off your next purchase.
Your Disc Case package is made using zero plastic and no harmful chemicals. It's minimal, fully recyclable, and printed with water-based inks.
---
Latest Stories
---
Disclaimer
This post contain links to affilate websites, and we receive an affiliate commision for any purchase made by you on the affilate website using such links.