As the demand for eco-friendly and sustainably made products continue to grow, so does the market for sustainable mattresses.
Sustainable mattresses are made from sustainable and natural materials that are designed to be earth-friendly. These mattresses often use latex, wool, cotton, and other eco-friendly materials that are biodegradable and recyclable.
Many sustainable mattresses also use non-toxic adhesives, fire retardants, and other chemicals.
Sustainable mattresses are a great choice for those looking to live a more sustainable and environmentally friendly lifestyle.
Benefits too sleeping on a sustainable mattress.
These mattresses are often much healthier for both you and the environment.
Many sustainable materials used in these mattresses are naturally hypoallergenic, making them a great choice for those with allergies or sensitivities.
These materials are also often more breathable, making them cooler and more comfortable to sleep on.
Sustainable mattresses often last longer than traditional mattresses, as they are made from higher quality materials.
If you are interested in purchasing a sustainable mattress, there are a few things to keep in mind.
First, it is important to make sure that the mattress you select is certified by an organization such as the Global Organic Textile Standard, B Corps, or the Rainforest Alliance.
These certifications ensure that the materials used in the mattress are sourced from sustainable and environmentally friendly farms.
It is also important to check the labels on sustainable mattresses to make sure that they do not contain any harmful chemicals or fire retardants.
Finally, be sure to compare prices and find the sustainable mattress that fits both your budget and your needs.
Sheets & Giggles
Designed with the planet in mind. The Sheets & Giggles Mattress is made with non-toxic, eco-friendly materials, like renewable latex, recycled steel, and eucalyptus fibers. It's also vegan, cruelty-free, polyurethane-free, fiber-glass-free, and plastic-free.
The Sheets & Giggles Mattress is made with two layers of Talalay Latex, which is up to 7 times more breathable than foam or other kinds of latex. Not only that, the cover is made with Eucalyptus Lyocell, the same cooling, moisture-wicking material as our signature sheets.
Avocado Green Mattress
Looking for an eco friendly mattress? Look no further than the Avocado Green Mattress! Made with 100% natural and organic materials, this mattress is perfect for those looking for a healthy and sustainable sleeping option.
Featuring a luxurious latex foam interior, the Avocado Green Mattress is sure to provide a comfortable night's sleep. Additionally, the mattress is made with a GOTS certified organic cotton exterior and is free of harmful chemicals and pesticides.
Best of all, the Avocado Green Mattress is affordably priced and backed by a 100-night sleep trial!
Plush Beds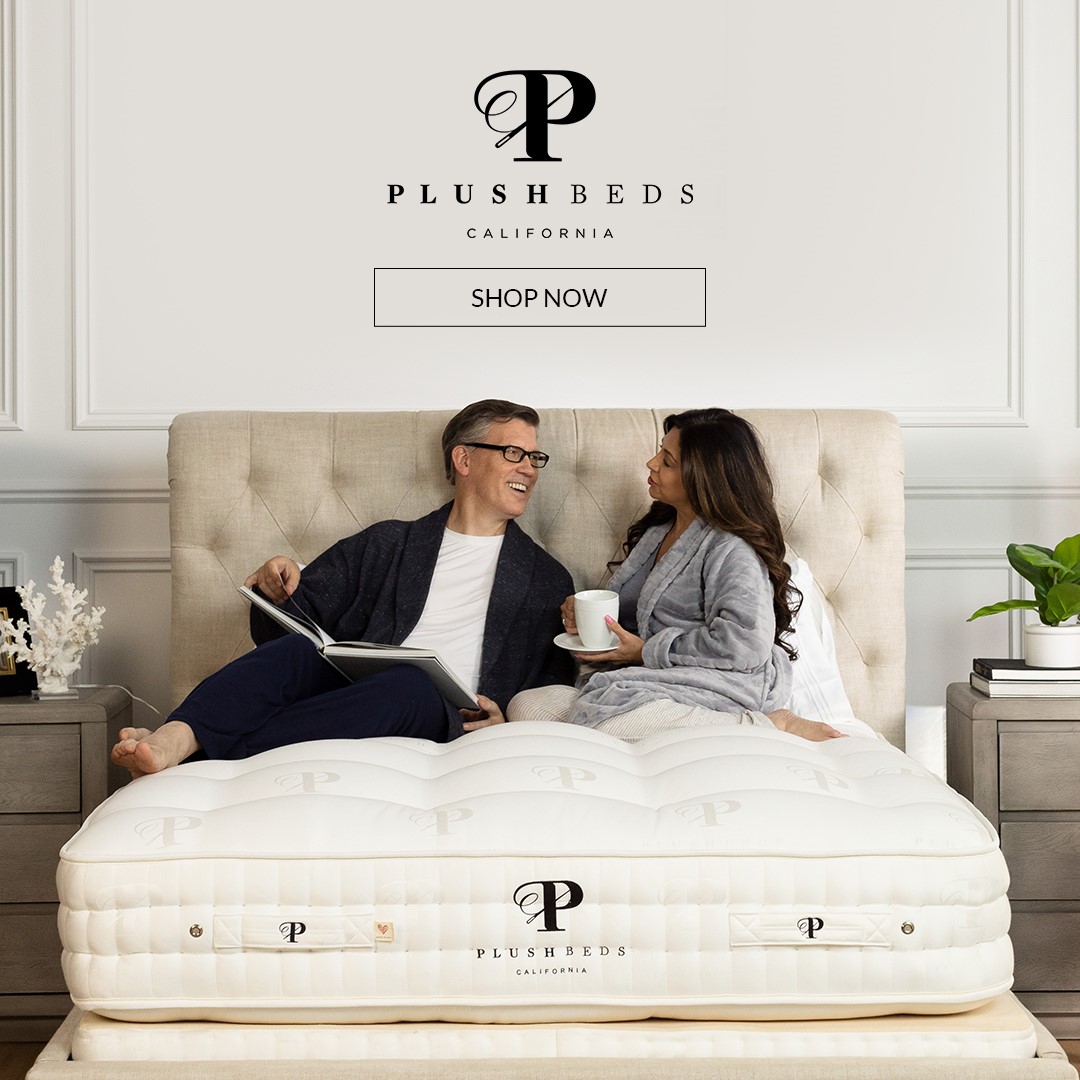 Since 2008, PlushBeds has been a pioneer in providing all-natural, sustainable sleep from their California factory direct to customer at an affordable price.
PlushBeds is committed to providing you with the purest and healthiest organic mattresses, bedding products on earth while maintaining environmentally conscious practices.
PlushBeds exceeds the most rigorous testing and certification standards in the mattress industry. They pride themselves on being one of only six manufacturers whose factory has both GOTS (Global Organic Textile Standard) and Global Organic Latex Standard (GOLS) certifications, and verified by Control Union®.
Eco Terra Beds
Eco Terra Beds is an online retailer of eco friendly luxury mattresses.
Eco Terra is polyurethane-free, chemical-free, and crafted using certified organic wool and organic cotton. They want you to know exactly what's in your mattress – that's why they share our law label right here on the site.
The organic cotton and organic wool used in the mattress have passed the rigorous review process of the Global Organic Textile Standard (GOTS), meeting the industry's highest environmental criteria.
Happsy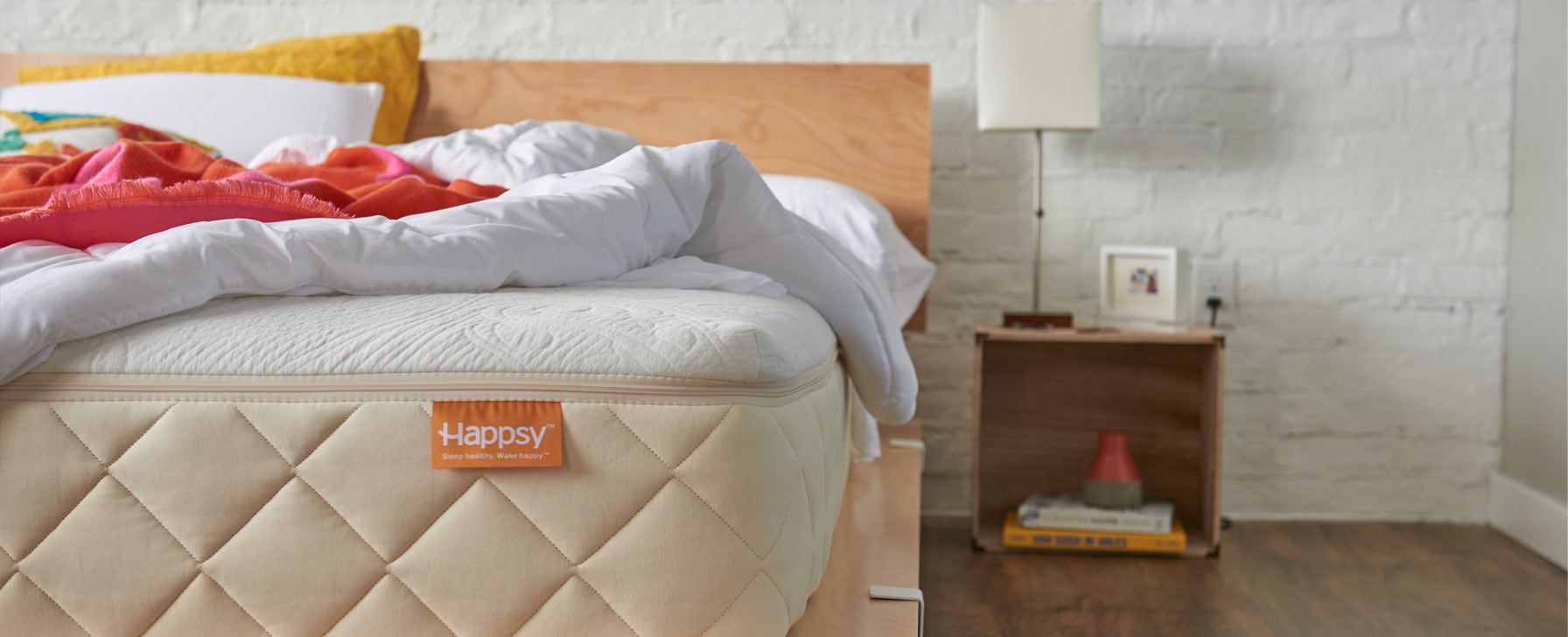 When you choose Happsy, you're choosing more than a mattress—you're choosing a healthier lifestyle. Other companies seem to be okay with questionable chemicals and flame retardants in their products.
Happsy understands the dangers that come with these materials. That's why they offer a natural, non-toxic mattress that goes well beyond the strictest organic mattress standards.
Happsy created the first fully certified organic mattress-in-a-box.
It's affordable and accessible for anyone who is ready to take steps in the right direction but doesn't know where to begin.
You will spend one third of your life sleeping on a mattress. Why would you sleep on petroleum when you can sleep on the best materials in the world?
Save $200 Off Happsy Organic Mattress With Code SAVE200 + Enjoy Free Shipping!
Birch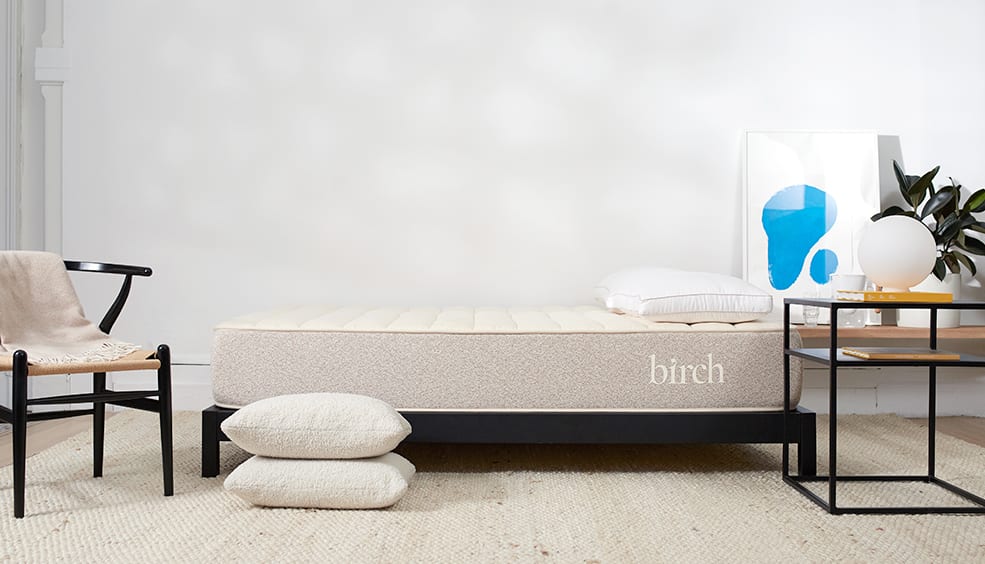 Birch aspires to build the world's most comfortable, sustainably sourced natural and organic sleep products, making your home a cozier and safer place.
Within their products they use no polyurethane based foams, harsh chemicals, or off-gassing. The mattresses are made with natural and organic wool, latex, and cotton. Better for your body, and the planet.
Birch monitors each step of the supply chain to ensure the top quality of each of each of the products, within a sustainable supply chain. This includes the Wool Integrity NZ certified wool from our farmers in New Zealand.
Ecosa
Ecosa has been designing luxury sleep solutions since 2015, using intelligent ergonomic designs that work for your body.
From the one-for all mattress to ensure comfort no matter what position you are in during slumberlandia – Australia's leading sustainable brand is on a mission of sorts: To understand how important it can be make sure everyone gets enough rest so they wake up feeling refreshed and ready take on life head first once more!
Savvy Rest
Savvy Rest creates exceptional products, with consciously-sourced materials, that contribute to comfort, rest, and relief from pain. They believe that better sleep and respectful relationships inspire people, and that inspired people can change the world.
Their values include:
Empathy. They value presence, practice openness, and respect vulnerability.
Health. They place well-being above profits. They contribute to better sleep, better health, and relief from pain and fear.
Empowerment. They offer accurate information to support conscious choices.
Sustainability. They acknowledge the support from this beautiful earth, and are accountable for impact.
Spindle Mattress
Spindle Mattress likes to keep it simple — make quality organic latex mattresses with no hype, gimmicks or inflated promises. Mattresses made with organic wool, "100%" organic dunlop latex, and organic cotton.
Certified materials by Okeo-Tex, Global Organic Textile Standard (GOTS), and Global Organic Latex Standard (GOLS) Certified.
The mattresses include Free Shipping, 365 Day Money Back Guarantee, and a 10 Year Warranty.
Natural Form
Natural Form has been committed to sustainable practices since opening it's doors in 1990. Since then, they've worked hard to establish best-practices with both their employees and the planet at the forefront.
The path to sustainability is a trail they've always been on.
They're facilities operate off of 100% solar electricity, generated on the roof of their very own facility. As one of the largest rooftop solar installations in the state of Vermont, they are helping propel Vermont's energy goals while having enough to give back to other Vermonters.
Cozy Earth
Cozy Earth delivers unparalleled sleep and leisure; creating the world's softest, highest quality bedding, loungewear, and home goods – providing temperature regulation and luxury through ethically sourced materials.
Disclaimer
This post contain links to affiliate websites, and we receive a small commission for any purchase made by you on the affiliate website using such links.
Causeartist
Causeartist is a multi media company spotlighting impact entrepreneurs, impact startups, and corporate social responsibility.