Digital marketing tools are everywhere these days. From social media tools, to email marketing tools, to writing tools, and analytics tools it can be overwhelming to test all of these and see which ones work the best.
Digital marketing tools are extremely important for businesses that want to reach and grow their target audiences online.
There are a wide variety of digital marketing tools available, each with its own strengths and weaknesses.
Businesses should carefully consider which digital marketing tools will best suit their needs before investing in any one tool.
Some of the most popular digital marketing tools include search engine optimization (SEO), pay-per-click (PPC) advertising, social media marketing, and email marketing.
SEO can help businesses attract organic traffic to their websites by improving their visibility in search engine results pages.
PPC advertising allows businesses to paid placement for ads on search engines and other websites.
Social media marketing helps businesses connect with potential and current customers through social networking sites like Facebook, Twitter, and LinkedIn.
Email marketing allows businesses to send out newsletters, special offers, and other information to their subscribers.
Digital marketing tools can be extremely effective in helping businesses reach their target audiences. However, it is important for businesses to choose the right tools for their needs and to use them properly in order to achieve the best results.
Lucky for you we try a lot of them! At Causeartist we use tons of digital marketing tools, some are free and some are paid.
For this post we will only mention the ones that are free to use.
They do have paid versions of these digital marketing tools, but if you are just starting out the free version will suit you just fine.
Below are some of the best free digital marketing tools to help grow your social enterprise.
HubSpot Marketing Hub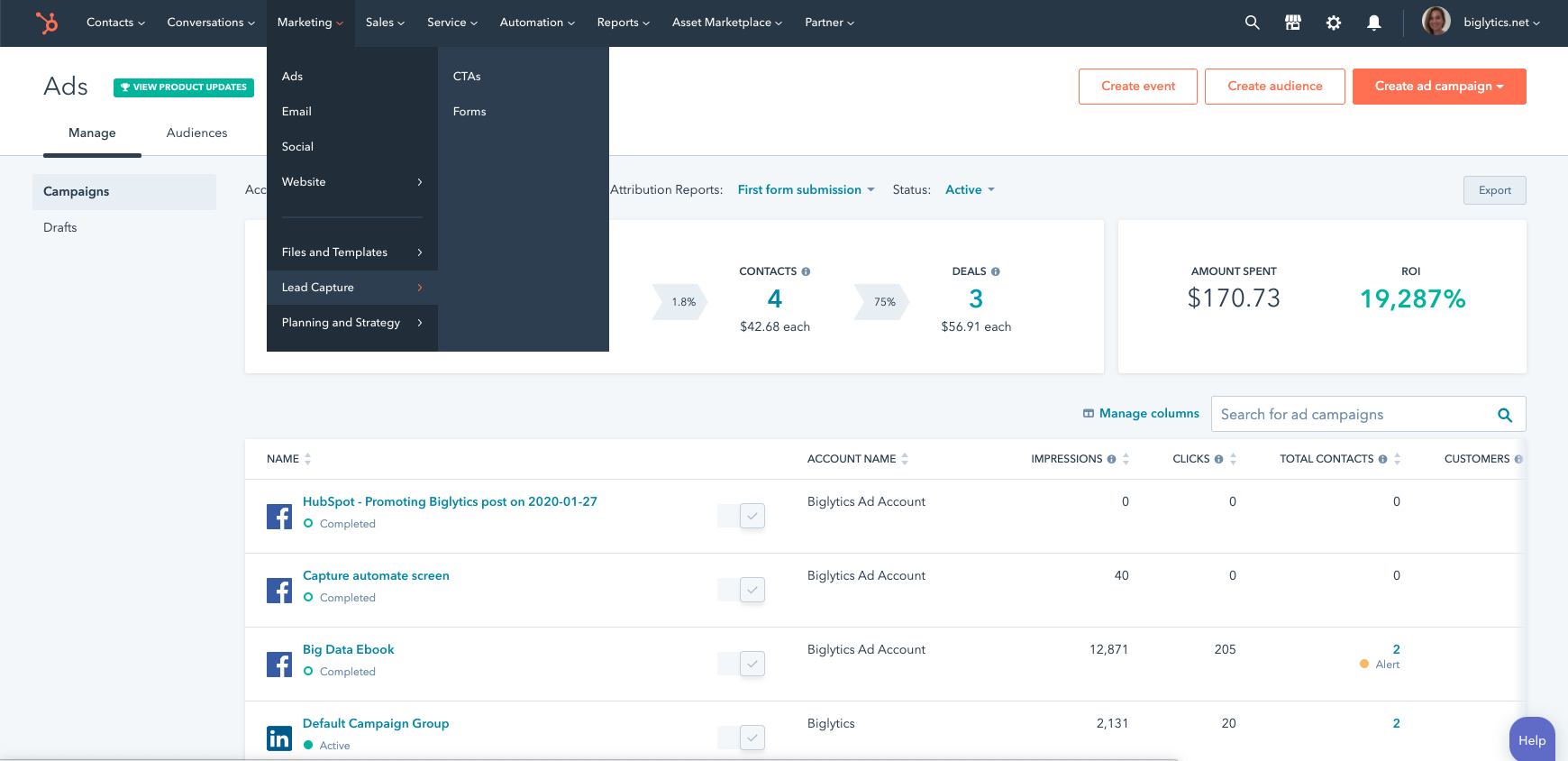 All your marketing tools and data — all under one roof.
The job is tough for modern marketers. Either you're juggling various point solutions, or you're stuck with tools that are powerful but impossible to use.
This means scattered customer data, lackluster marketing, and too much time spent fussing with software. But it doesn't have to be that way.
With Marketing Hub, all your marketing tools and data are on one easy-to-use, powerful platform.
You'll save valuable time and get all the context you need to provide a personalized experience that attracts and converts the right customers at scale.
Canva
Canva is an absolute must have digital marketing tool. There is a paid version for $12.95 a month, but the free version will be just fine for most social impact startups and social entrepreneurs.
If you want to make custom social media posts, invitations, infographs, or banners, Canva makes it so easy to do so.
The platform comes with tons of free features and templates.
The most relevant feature is the that dimensions for all graphics are already pre-loaded, so you can make the perfect size Instagram or Facebook post.
If you need to make a presentation, no worries, they have free templates and correct dimensions for that as well.
At Causeartist, we use Canva for most of our Instagram and other social media posts, podcast graphics, as well as website banners and tons of other business materials and presentations.
Podia
Podia is a platform that helps creators, founders, and businesses create, host, sell, and market online courses.
With Podia, businesses can easily turn their knowledge and expertise into revenue-generating online courses.
Podia provides everything businesses need to get started, including a custom-branded website, course builder, payment processing, and digital marketing tools.
And because Podia is self-hosted, businesses have complete control over their data and can sell their courses on their own terms.
Podia is the simplest way to turn your knowledge into an online course and start generating revenue from your expertise.
With everything you need to get started, including a custom-branded website and course builder, Podia makes it easy to create and sell your courses on your own terms.
And because Podia is self-hosted, you have complete control over your data.
Buffer
Grow your audience on social and beyond.
Buffer helps you build an audience organically. We're a values-driven company that provides affordable, intuitive, marketing tools for ambitious people and teams.
Measure your social media performance in a few clicks. See what's working and deliver high engagement content.
Collaborate and plan your campaigns. Schedule your posts in advance so you can focus on other things.
Respond to comments twice as fast. Skip to important comments with the help of labels and hotkeys.
Sumo is an absolute tremendous suite of digital marketing tools to use to grow your email list and website traffic.
Their free version is very solid. You can create as many email captures as you want. You can know also create automated messages straight to individuals who sign up to your email list.
Sumo also has great free business tools to amplify your website traffic.
Their share features allows you to easily implement sharing of your blog posts or products with very little effort.
Image sharer is an excellent feature as well it allows users to rollover an image and social icons appear, to make it easy to share your brand products.
MailerLite
MailerLite is an easy to use web-based email marketing software. It can help you create and send email newsletters, manage subscribers, track and analyze results.
Collect subscribers, strengthen customer relationships, automate workflows and monetize your audience with MailerLite's advanced email marketing features.
They're big believers in the power of keeping it simple.
From clean design, simple and easy-to-use content editor to great customer support.
Zoho Suite
Think if Office 365 had a hipster baby with Google Apps. Zoho has powerful free business tools for any size business and most of its features are free.
We use Zoho for our email and chat communications. Office 365 and Google Apps, both charge for business email accounts, but Zoho allows you up to 25 free business emails, so with companies under 25 employees you can use most of Zoho's features for free.
They also have a Slack alternative called Cliq, which is a chat app, much like Slack. Zoho also offers a Google Drive alternative, as well as a Google Doc alternative.
Zoho also has invoicing capabilities and full CRM capabilities.
Looka
Looka combines your design preferences with AI to make beautiful logos you'll love. Once you have your logo, use the Brand Kit to access 300+ branded templates, create custom marketing assets, build a website, and launch your business!
Enter your company name and select the logo styles, colors, and symbols you like. Looka's AI-powered logo maker will use these as inspiration when generating your logo designs.
Lumen5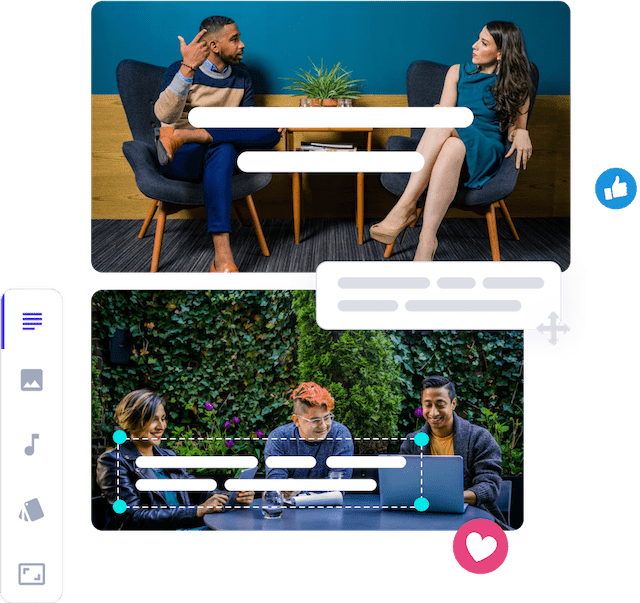 Lumen5 is a video creation platform designed for brands and businesses to produce engaging video content for social posts, stories, and ads.
Their goal is to enable anyone without training or experience to easily create amazing videos in minutes.
The company created cutting edge technology that enables marketing teams to focus on the story and narrative while relying on Lumen to do the heavy lifting.
Loom
Loom is a new kind of work communication tool, already helping millions of people get their message across through instantly shareable videos.
Start recording your screen and camera easily. Works on any device using Loom's desktop and mobile apps or Chrome extension.
Simply paste a link to your video wherever your recipients are and they can watch it without logging in or creating an account.
Thinkific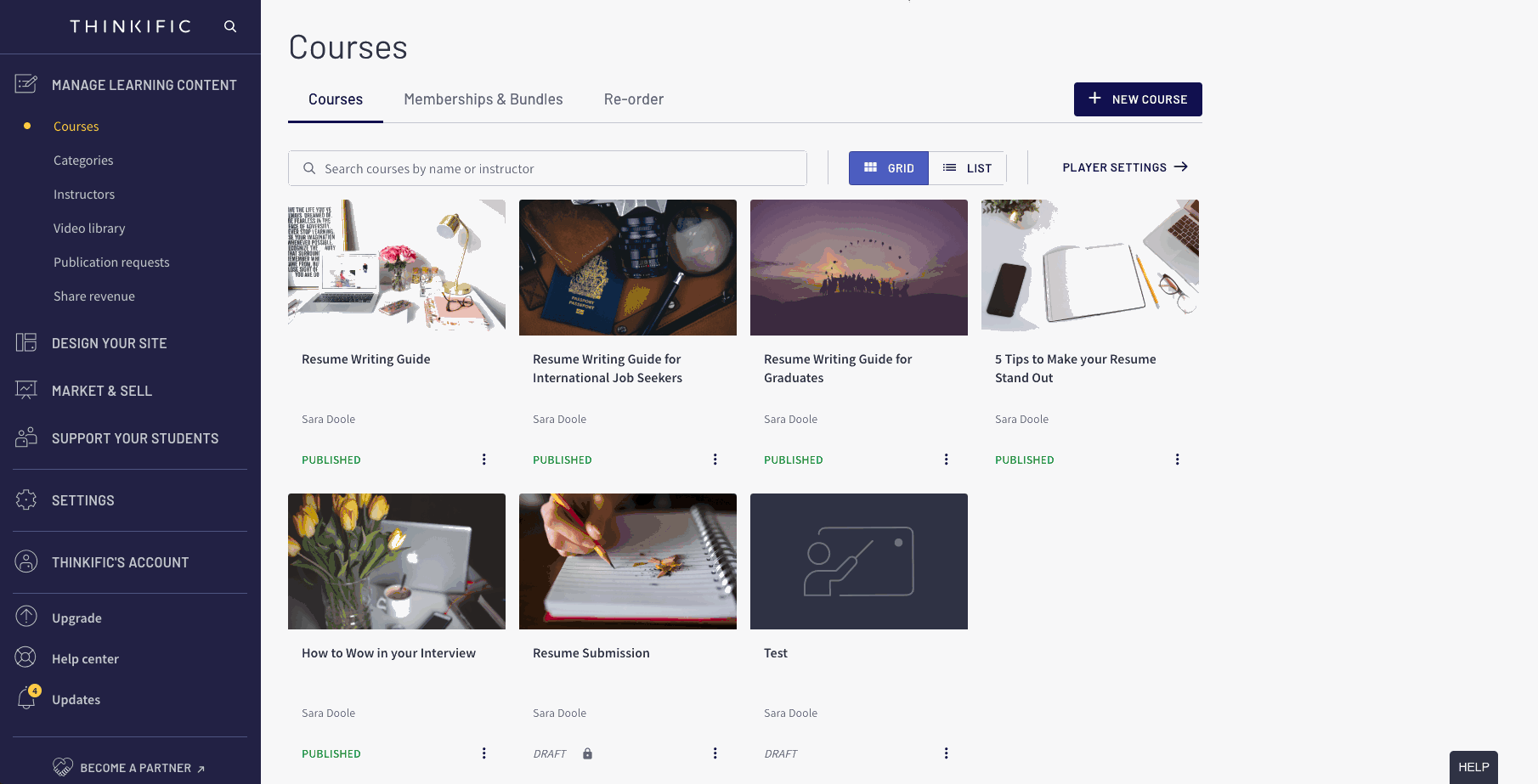 Thinkific is a software platform that enables entrepreneurs to create, market, sell, and deliver their own online courses.
Their mission is no less than to revolutionize the way people learn and earn online by giving them the tools they need to turn their expertise into a sustainable business that impacts both them and their audience.
Disclaimer
This post contain links to affiliate websites, and we receive a small commission for any purchase made by you on the affiliate website using such links.
Latest Post
Causeartist
Causeartist is a multi media company spotlighting impact entrepreneurs, impact startups, and corporate social responsibility.