Tiny homes are becoming an increasingly popular housing choice for people across the globe. There are many reasons why people are choosing to downsize their homes, and live in a space that is more manageable.
For some, it is a way to reduce their carbon footprint and live a more sustainable lifestyle. Others simply want to declutter their lives and live with less stuff.
And still others find that a tiny home allows them to live a more nomadic lifestyle, and travel more easily.
No matter what the reason is for choosing to live in a tiny home, there are many benefits that come along with this type of housing.
Tiny homes are often much cheaper to build or purchase than traditional homes, and they use far less energy to heat and cool.
They are also typically easier to maintain, and can be built using sustainable materials.
If you are considering downsizing your home, or simply want to learn more about this growing trend, then check out this book on tiny homes.
It includes everything you need to know about choosing the right location, designing your space, and building your dream tiny home.
Top Benefits of Living in a Tiny Home
The movement towards tiny homes is one that is gaining traction all over the world. More and more people are beginning to see the many benefits that come along with downsized living.
Here are just a few of the top reasons why you should consider making the switch to a tiny home:
You Can Save Money
One of the biggest advantages of living in a tiny home is that you can save a lot of money. Traditional homes require a large investment, both in terms of the purchase price and ongoing costs such as utilities and maintenance.
Tiny homes are much cheaper to build or buy, and they cost far less to operate on a monthly basis.
You Can Help the Environment
Another big benefit of living in a tiny home is that you can help to reduce your impact on the environment. Tiny homes use far less energy to heat and cool, and they can be built using sustainable materials.
This means that you can live a greener lifestyle without sacrificing comfort or convenience.
You Can declutter Your Life
If you are someone who is looking to simplify their life, then a tiny home may be the perfect solution. Downsizing your home forces you to declutter and get rid of unnecessary belongings.
This can lead to a more simplified and stress-free lifestyle.
You Can Enjoy More Freedom
A tiny home provides a level of freedom that is not possible with a traditional home. Because they are easier to maintain and can be built on wheels, tiny homes offer the perfect solution for those who want to travel or live a nomadic lifestyle.
You Can Have a Customized Home
One of the great things about tiny homes is that they can be customized to suit your unique needs and taste. There is no need to conform to someone else's idea of what your home should look like.
You can design and build your own tiny home exactly the way you want it.
You Can Connect with Nature
Living in a traditional home often means being disconnected from nature. But with a tiny home, you can enjoy a closer connection to the outdoors.
Many people find that this helps them to feel more grounded and connected to the world around them.
You Can Build a Community
When you live in a tiny home, you often have the opportunity to be a part of a close-knit community. This can provide a sense of belonging and support that is not always possible in traditional neighborhoods.
You Can Experience New Things
Living in a tiny home gives you the chance to try out new things and step outside of your comfort zone. Because they are often built on wheels, tiny homes can be moved to different locations.
This allows you to experience different parts of the country or even the world.
You Can Have Less Stuff
One of the best things about living in a tiny home is that you are forced to downsize your belongings. This can lead to a more minimalist lifestyle which many people find to be freeing.
You Can Find Inner Peace
For many people, the appeal of a tiny home lies in its ability to help them find inner peace. When you live in a small space, it is easier to focus on what is important in life and let go of things that don't matter.
This can lead to a more fulfilling and satisfying life.
Incredible Tiny Homes for Eco Living Inspiration
The Wikkelhouse
A one-of-a-kind holiday home, guest house, or office space – Wikkelhouse is whatever you want it to be. With its eco friendly design and premium finishing, Wikkelhouse wraps you in comfort.
Made exclusively of sustainable materials, Wikkelhouse is on its way to becoming a 100% biodegradable home, built to live in happily ever after.
Eco Friendly Tiny Home – Tiny Studios
Tiny Studios recycles and repurposes shipping containers to help you build your dream tiny space. Use these units as Offices, Cottages, Cabanas, Studios, Gyms, Retail, Pop-up shop, She-sheds, Man-caves, Airbnb's, Mother In law suites etc.
Includes: Finished Interior, Luxury Vinyl Flooring, Exterior & Interior Lighting, A/C Heat, Impact Windows & Doors, Fully insulated.
Pricing: 20' Starting 32k – 40' Starting 49k
The Glass House Tiny Home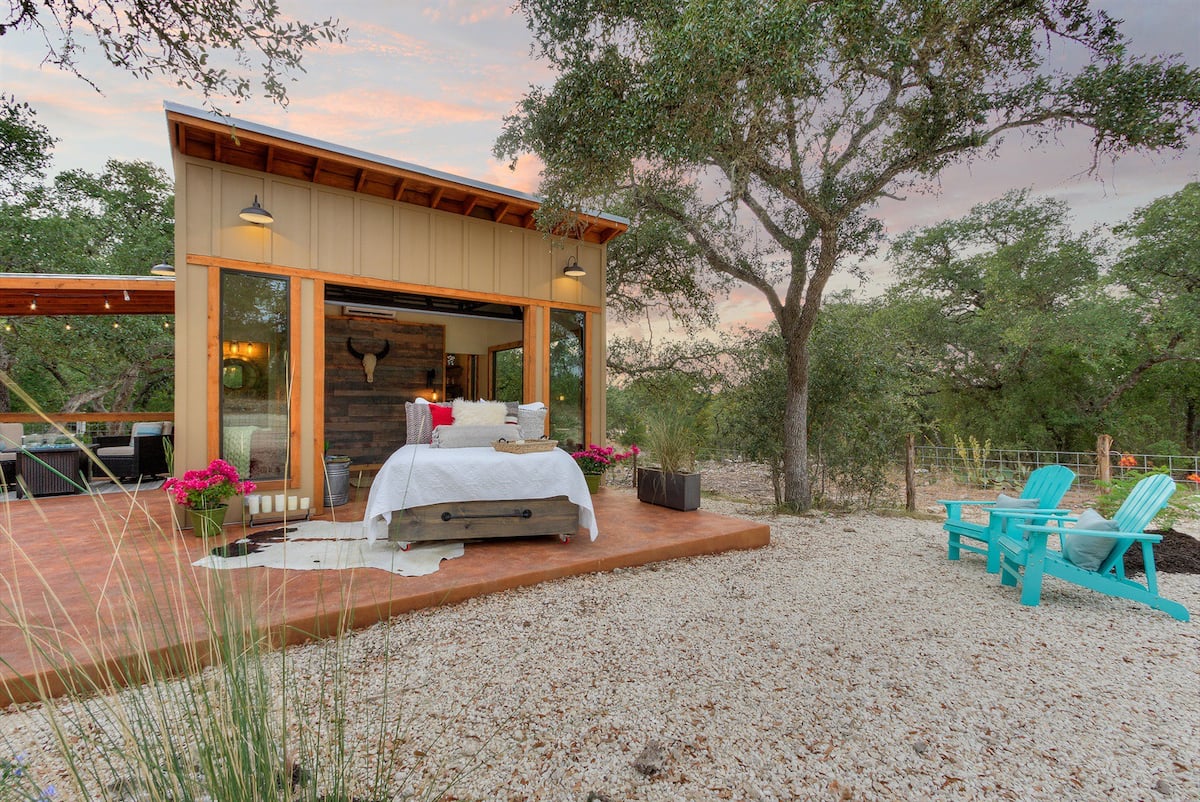 Experience the outdoors like never before, cozied up in the comfiest queen-size bed under luxuriously soft bedding with nothing to do but stare at those star-filled Texas skies and each other.
Sleep outside and wake to the sounds of nature or roll the bed into your tiny home getaway. Either way, you'll wake to the peace and quiet of our 72-acre ranch, relaxed and ready to experience the magic of Twisted Horns Ridge.
The Koda Loft Micro
The concept of minimum viable space is fully executed here with environmental consciousness – spending less electricity, having less stuff and producing less waste.
The KODA Loft Micro comes with a kitchenette, a shower room, storage space, a separate sleeping area and a lounge area – all with under 20 sqm.
Tiny House in the Veluwe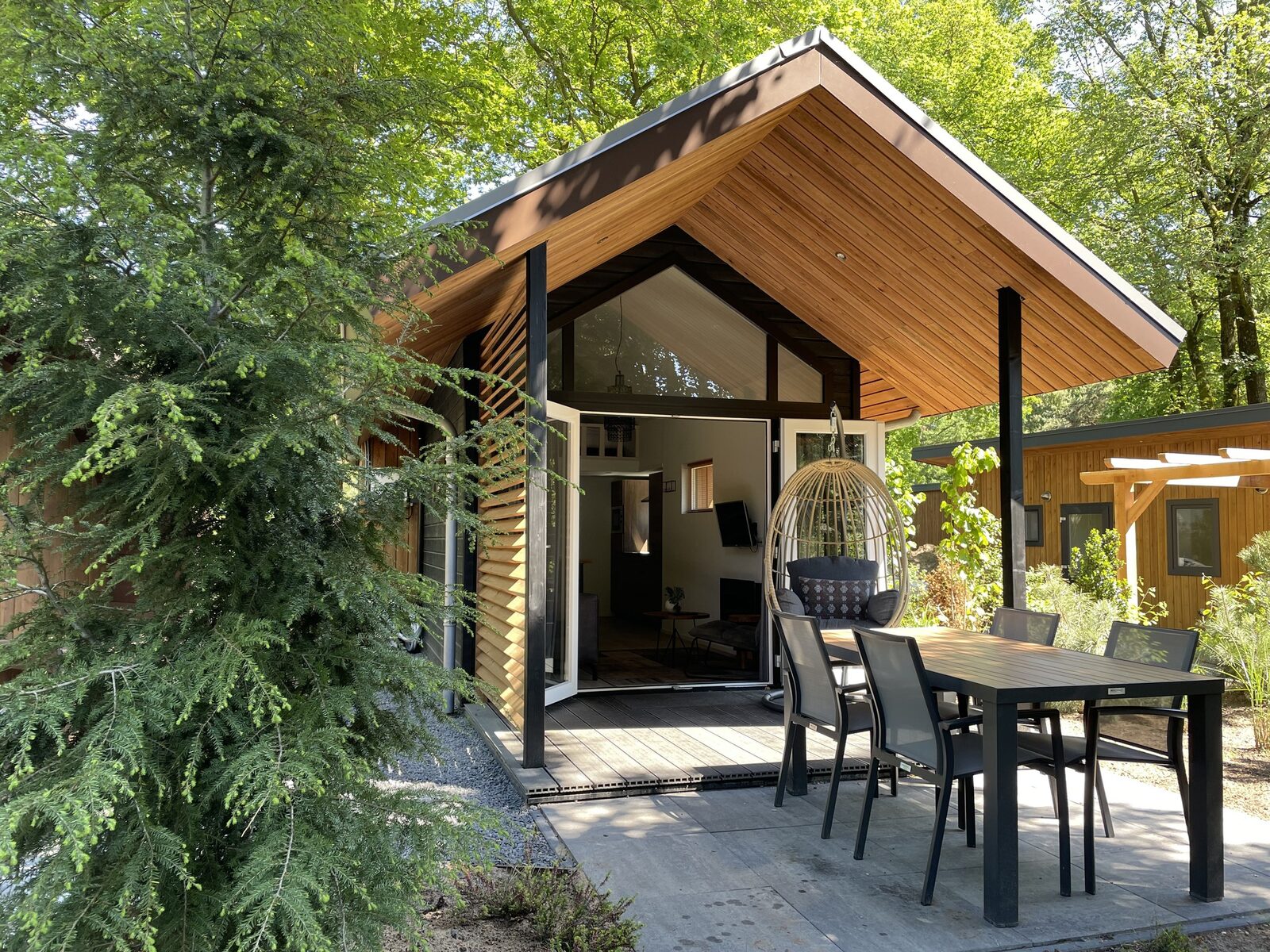 Would you like to have a special overnight stay? You can have that in a tiny house in the Veluwe. Get to know the tiny houses from Park Berkenrhode: unique, stylish, and built to last!
The nice thing about this vacation park in Wekerom? National Park De Hoge Veluwe is your backyard.
Park Berkenrhode is the perfect place for nature lovers and those looking for tranquility, but also active people will enjoy themselves here thanks to the countless hiking, cycling, and mountain bike routes.
Eco Wood Design Tiny Home
Eco Wood Design builds wooden Tiny Houses in various sizes, with multiple functionalities, which are mainly energy neutral. The eco-friendly Tiny House with a floor composite called 'pillow', this is a new unique technology.
The Tiny House does not need a foundation, so does not damage the ground, is friendly and ecological. It also contains no concrete or steel beams.
If necessary, the house is easy to move. It is a two person house with a small living room and a loft bedroom. A bathroom and a kitchen can be placed on request.
The Thoreau
Indigo River Tiny Homes(IRTH) is owned by Peter Huggler (an army veteran) and his wife Christina Wester. They also currently employ or have employed air force, navy and marine veterans.
Supporting Veterans is an important part of the company's foundation and philosophy. IRTH donates a portion of the profits from every tiny house we sell to organizations that support Veterans.
If you're looking for a unique and sustainable way to live, tiny homes might be the perfect option for you.
While they require some sacrifice when it comes to space and amenities, tiny homes offer incredible opportunities to live a more eco-friendly life.
From solar panels to rainwater harvesting systems, there are many ways to make your tiny home as green as possible.
Causeartist
Causeartist is a multi media company spotlighting impact entrepreneurs, impact startups, and corporate social responsibility.